People have been mourning ever since the death of the Queen. No one is ready to accept the fact that she is no more and left the world.
But apart from that, there are some people who have crossed every limit to showcase their love for Queen.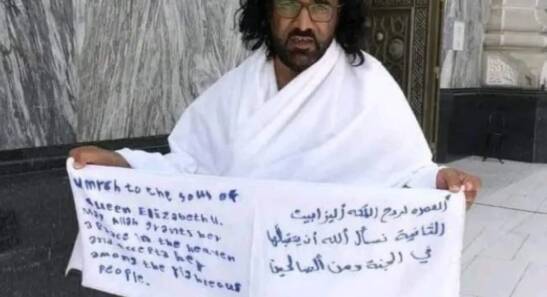 As a man has been arrested who claimed to have traveled to Mecca to perform an Umrah pilgrimage on behalf of the late Queen Elizabeth II.
A man was arrested for performing an Umrah on behalf of the late Queen
As the video went viral on social media, the man who is a Yemeni national, on Monday published a video clip of himself on social media at the Grand Mosque in Mecca.
In the clip, it can be seen that he's holding a banner that says "Umrah for the soul of Queen Elizabeth II, we ask God to accept her in heaven and among the righteous."
Soon the video circulated all over social media, and people tweeted and asked Saudi police to arrest the man.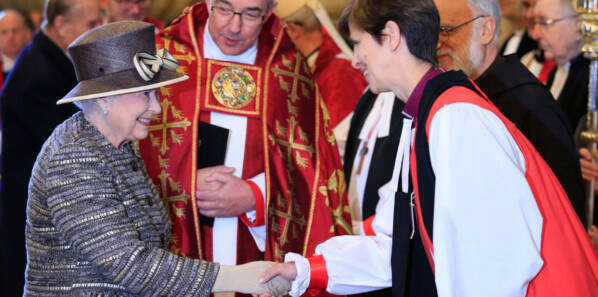 For those who might find it rude, here's a clear picture of it. You can perform Umrah on behalf of deceased Muslims, this does not apply to non-Muslims like the Queen, who was supreme governor of the Church of England, the mother church of the worldwide Anglican Communion.
Queen Elizabeth II passed away on Thursday and left everyone in sadness.
State media's statement
Security forces at the Grand Mosque "arrested a resident of Yemeni nationality who appeared in a video clip carrying a banner inside the Grand Mosque, violating the regulations and instructions for umrah", said a statement carried by state media late Monday.
"He was arrested, legal measures were taken against him and he was referred to the public prosecution."
What do you think of the story? Tell us in the comments section below.