Everyone is aware of Elon Musk's usage of social media accounts, whenever he tweets or posts anything creates a great impact and that's what made him stay in the spotlight.
Since 2021 began, his tweets made big chaos, which turned upside down the stock market and affected the business world.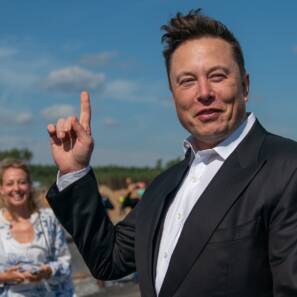 People only expect something scandalous, controversial, or crypto tweets, but this time he changed the trend and tweeted a life-changing decision that surely no one saw it coming.
People went crazy then he tweeted about the tesla bought the $1.4 Billion bitcoin and stunned his fans.
A Life-Changing Tweet-Elon Musk
One of the interesting things about his tweet is that not everyone noticed it because he described how exactly he won't live his life. Just by the tweet posted on the 9th of June and still, people didn't care to see what he's exactly wanting to tell you.
No matter how crazy, cool he is, but he has changed the business world and their typical thoughts.
That's what Elon Musk said, "My primary home is a ~$50k house in Boca Chica / Starbase that I rent from SpaceX. It's kinda awesome though.
The only house I own is the events house in the Bay Area. If I sold it, the house would see less use, unless bought by a big family, which might happen someday."
Now from where it comes from? One of his fans tweeted praising him on how amazingly he lives his life without showing off the luxurious life unlike other billionaires out there. In response, he replied and shared something unique.
As per his tweeting record, most of his tweets get higher engagement like 100,000 likes, etc. but this one got the lower engagement ever.
Beneath his reply, some people were just comparing his modesty life to the ultra-luxurious ones. But later, people shifted their attention towards his $50,000 house and asked him to tell us about more.
$50,000 Foldable Elon Musk's House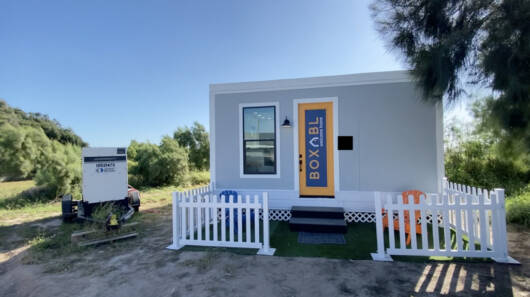 Elon Musk lives in a 380-square-foot, tiny foldable house which was made by the Boxabl named company. In reality, it was delivered to the SpaceX facility in Bico Chica, even the co-founder Galiano Tiramani clearly explained the whole process, how it's been made.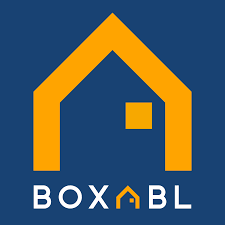 Elon Musk and Tesla haven't disclosed any amount when it comes to investment in this unique house. Boxabl is a private company and no one knew about it until Musk spilled some beans on them.
Surely it's a start-up, but as everyone knows Elon Musk is very keen on upbringing new ventures and businesses such as Dogecoin which he made a big deal and claimed as the ultimate joke coin holder.
Foldable house is the next-gen for those who don't know because it's very much easier to shift and place wherever you want. Because one of the biggest issues people had faced is the moving house, Boxabl came on board to solve this problem and give a better living experience.
That's what Elon Musk adopted and living in a $50,000 house with the simple life ever. Just like for Elon Musk, it could be a life-changing idea for you too, or anyone.
What do you think of the story? Tell us in the comments section below.