Disclaimer*: The articles shared under 'Your Voice' section are sent to us by contributors and we neither confirm nor deny the authenticity of any facts stated below. Parhlo will not be liable for any false, inaccurate, inappropriate or incomplete information presented on the website. Read our disclaimer.
Dear Prime Minister of Pakistan,
As I wake up every morning, turn on the news channel while having my breakfast, my heart drowns with the accelerating price of the dollar. As I take a sip of warm tea, people continue to complain about the escalating prices of utensils. As I start with breakfast, the opposition proceeds with policies to destabilize your government. The frustration intensifies with every other next news that humiliates you and your political agendas. I end up turning off the tv every morning & this cycle repeats the next day.
To be honest, as a Pakistani and as your supporter, maybe many people really are in doom. People tell me that I made a terribly wrong decision when I voted for you and the arguments heat up as I eat my lunch with them.
They become angry and ask me to show them the change you promised. Things boil up further at the dinner table & get out of hand when they initiate the topic of costliness, lack of electricity and unemployment.
Unfortunately, I don't seem to have an answer to their brutal questions at times and so the night concludes as I walk to my bed from the immensely heated dinner table. This happens every day.
All those people keep on wondering why I'm not disappointed yet as they are and why I still have faith in you. They say that I'm crazy and label my opinions as ridiculous. However, I still support you and when they ask for reasons, my mind compels me to rewind and go 23 years back in time.
For Us. For Pakistan.
The day you had to file a divorce and leave your children because you didn't want to leave Pakistan. That could've been the day you would've thought of being selfish and not caring about the people of your country. You could've gone forever to live a lavish life in London but you didn't.
Also read: US President Trump Is About To Visit Pakistan Thanks To PM Imran Khan's Charming Personality!
The day your party got only a single vote and was demolished by the opposition back in the '90s could've been the day you'd have given up. The day you fell from the container, got your spine injured back in 2013 and didn't win the same election, that could've been the day you'd have given up.
That time when you told people to end their strikes because of the APS attack, you could've given up then. The day the Judicial commission didn't give the verdict in your favor or the day you had to sleep under a sky, leaving behind your cozy bed, those could've been days you'd have given up.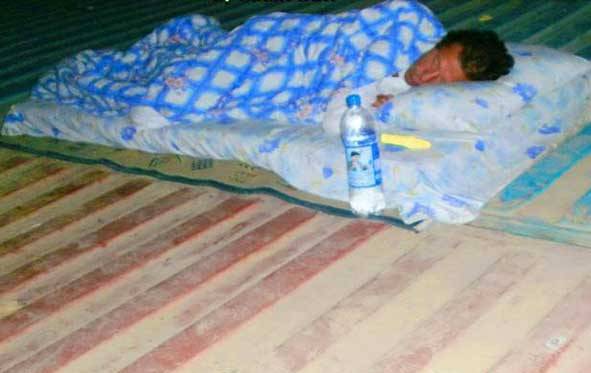 The day you had gone through severe shelling during your strikes and that, too, could've been the day you'd have given up. All those sleepless nights, sweltering afternoons, tormented mornings could've, very well, served as reasons for you to give up. The hurdles in your way kept mounting up but you never gave up.
And now, with every bitter word of criticism thrown in your way, my belief becomes as staunch as ever.
With every other person opposing your vision, my hope stays alive. When you represent my country with such grace and confidence, dolled up in our national dress, looking straight into the eyes of foreigner leaders, it makes me happy, more than anyone can even imagine. When you say, "Aid is the biggest curse for my country," sitting right in the middle of the United States, my heart swells with pride.
When your teammates of the '92 WorldCup say that they won only because one person believed while the world was saying otherwise and that, was their captain, it gives me solace. When you address this nation, it feels as if a father is advising his long lost son. My heart swells with pride when I see people recognizing your potential worldwide and when I see your name amongst the most admired people around the globe.
But then I see our very own people abusing you and it breaks me.
People slander you for the ones who prefer living abroad, have their family as well as their properties abroad. They even want to hospitalize themselves and that, too, in abroad. I ask myself why Pakistan isn't the reason for their pride as it is yours. I don't blame them when they complain. But deep down in my heart, I manage to find some hope despite this difficult time that you are, in fact, the one my country was longing for.
When we were blessed with this country in 1947, it took years to stabilize it. Perhaps we are back in that precarious time but I know as long as you're there, as long as you keep giving us the vision of foreigners coming in our country for employment and as long as you keep saying 'ghabrana nahi hai', it'll all be okay. Maybe not today but someday. I know we'll witness the historic transition of this deteriorated country into a desired one.
"I won't disappoint you"
I let people wonder because I remember your promise to us and once you promise, you deliver no matter what the world says.
When you say "main na kabhi kisi ke saamnay jhuka hun, na apni qoum ko kisi ke saamny jhuknay dunga" my faith in you restores. We are all relying on you. May Allah give you all the strength in the world as you're our last and only hope. Ameen.
Sincerely,
From every Pakistani who believes in you.