Dear reader- this is a bit of a complicated situation, so pay close attention to these facts.
A case was filed recently in the Lahore High Court. It stated that since so many companies produced milk in sealed tetra packs, the milk should be tested for urea and other impurities as adulteration of it (milaawat) is a common practice in Pakistan.
The court responded by saying that equipment in Pakistan was not advanced enough to carry out these tests. However, it also recognized that purity of milk (and other substances) was of paramount importance. The situation should have ended there- but it didn't.
A local Facebook page posted news of this incident, which would ordinarily be fine. Except that they singled out the brand Olper's and bashed them for no reason, making false claims against the brand.
Milk – a dairy product that is considered essential element in the diet of men, women, and children. It is filled with nutrients that are required essentially for the human body. However, the question for majority of the Pakistanis is – does our packaged milk contain all these nutrients?
Being the 5th largest milk producers in the world, the concept of using loose milk (khulaa doodh) is still widely practiced. There are some families that use both – loose milk and packaged milk – while there are some families that use either one. The reason why a number of families avoid using packaged milk is because they believe the packaged milk companies remove all the required nutrients in the process of making it 'clean' – hence, sticking to loose milk.
My family, filled with educated people, practiced the same concept for years. While children were distant from loose milk due to the pungent 'aroma' and preferred packaged milk, elders stressed the importance of loose milk and why we should consume at least one glass of it every day.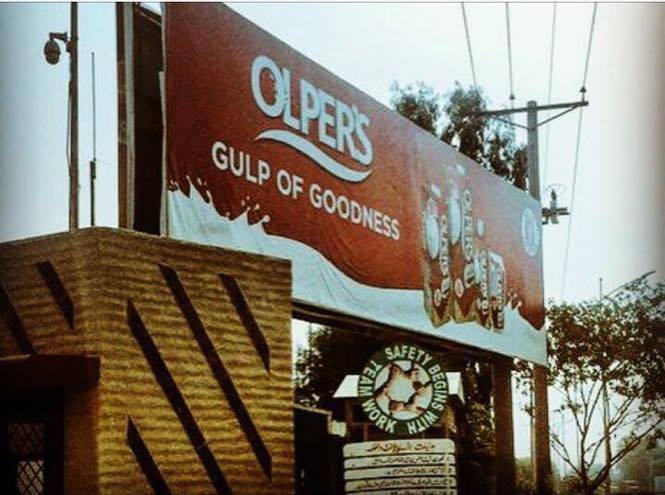 Given the concerns, when the opportunity of visiting Engro Foods and Olper's milk plant knocked at my door, I instantly said yes as I wanted to know the reality behind Olper's milk that is consumed in my family as well. Furthermore, looking at the recent events (in 2010 and 2016), barrister Zafarullah Khan filed petitions in the Lahore High Court sharing two concerns regarding packaged milk:
1. Milk providers sell adulterated packaged milk.
2. Milk providers add detergent powder in their products that can cause Hepatitis C and cancer.
While the court hearings were ruled out and packaged milk (including Olper's) were considered as 'safe to consume', I still had my doubts that I wanted to clear.
A number of concerned individuals, including myself, were taken to Engro Foods factory in Sahiwal in order to see the process of milk production. The milk producing giants were not reluctant to show their methods and processes to clear the allegations which were ruled out by the High court and food authorities.
We were taken to Olper's Milk Dairy Collection and Processing Facility at Sahiwal where the core activities of milk collection and packaging takes place. I was aware of how extensive the process must be, but given how the engineers and specialists of Olper's elaborated the step by step purification and testing of milk, the process is much more detailed than I thought.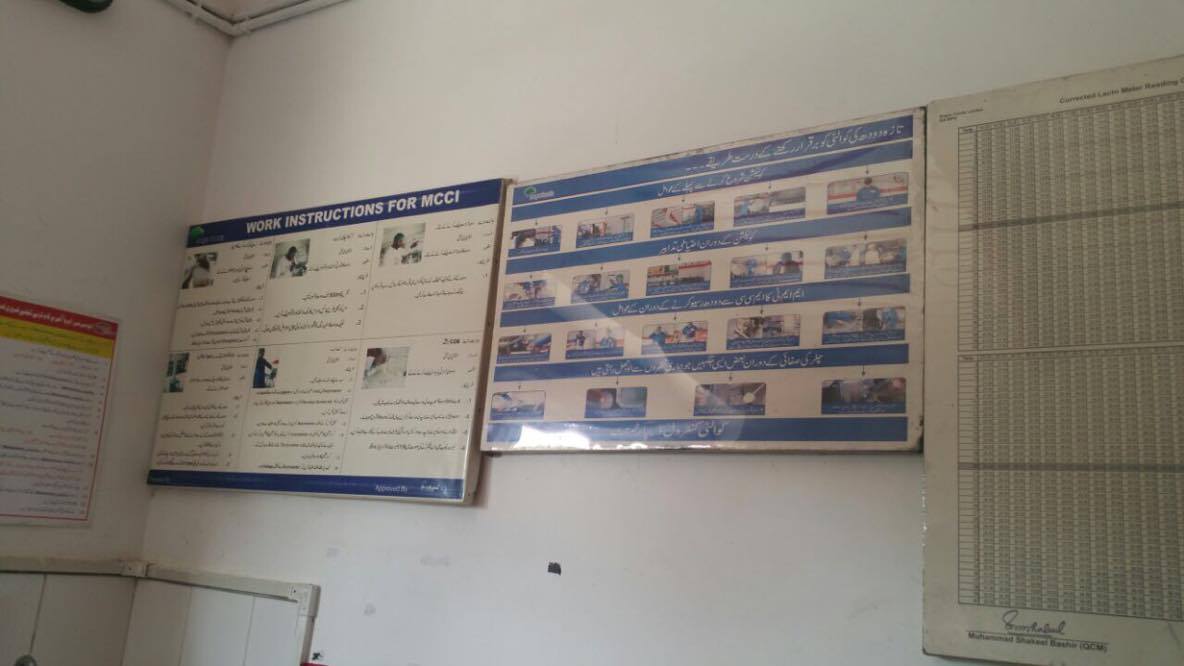 Out of thousands of Milk Collection Centers (MCCs) Olper's has, we were taken to the nearest one in Arifwala. The doctors there elaborated how milk is stored in chillers in order to make sure heat or bacteria do not infect it. They told us they offer veterinary help to the farmers in order to make sure quality of milk is not compromised.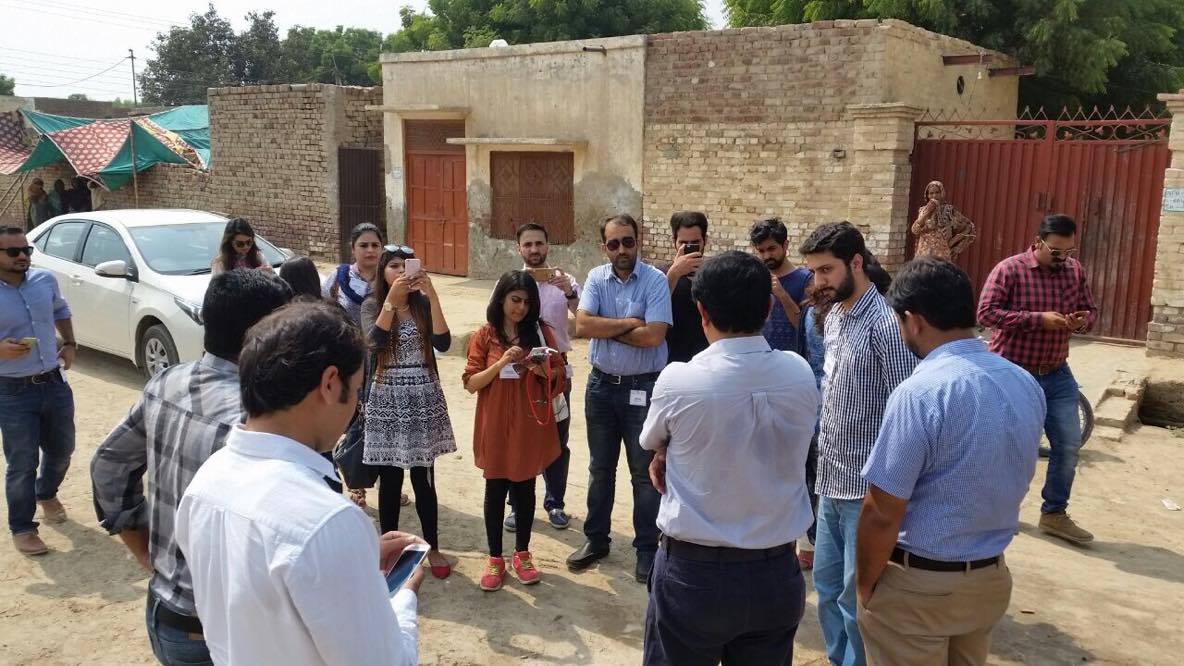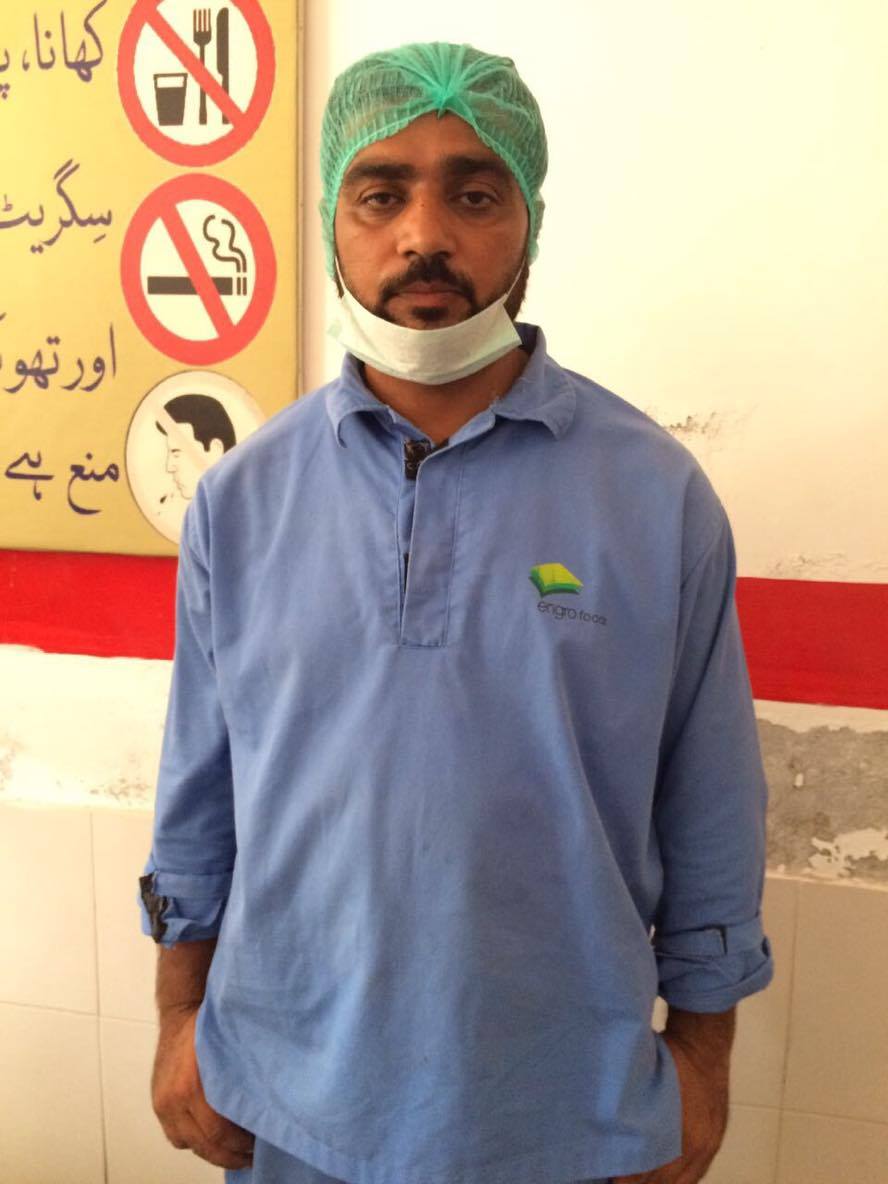 The next step was towards the Area center in Zonal. The Zonal office is one of the centers that test the purification of the milk. There are 28 tests that are carried to check if the produced milk meets the standards set or not. If either one of them fails, the milk is rejected.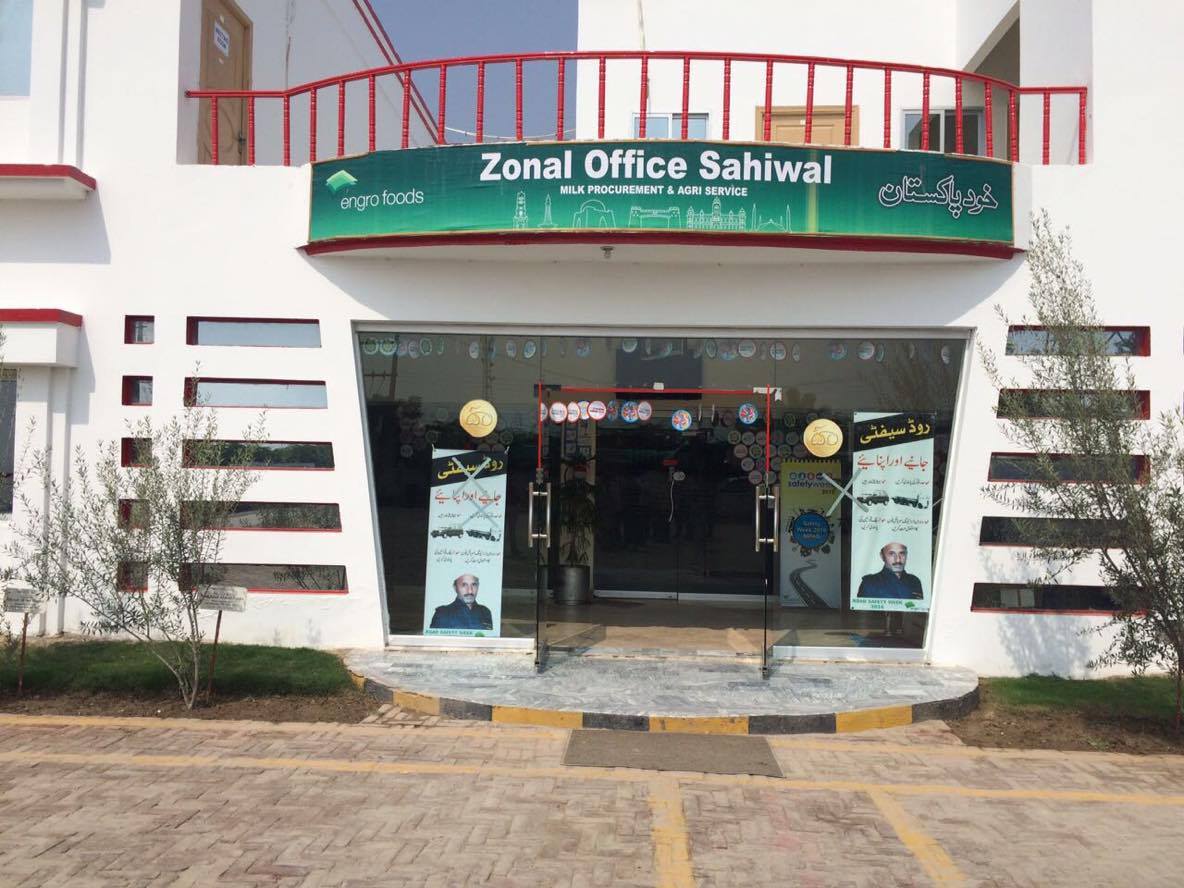 While we were taken to all these offices and labs, I noticed how hygiene conscious the officials were. They made us wear coats, caps, and even masks. The facility was very clean and well maintained. We were told it's at par with international standards, we were also taken through a set of information regarding emergency and its protocol drill. We were not allowed to take our smartphones or any other item inside the main plant area as they did not want any sort of contamination in the core activities.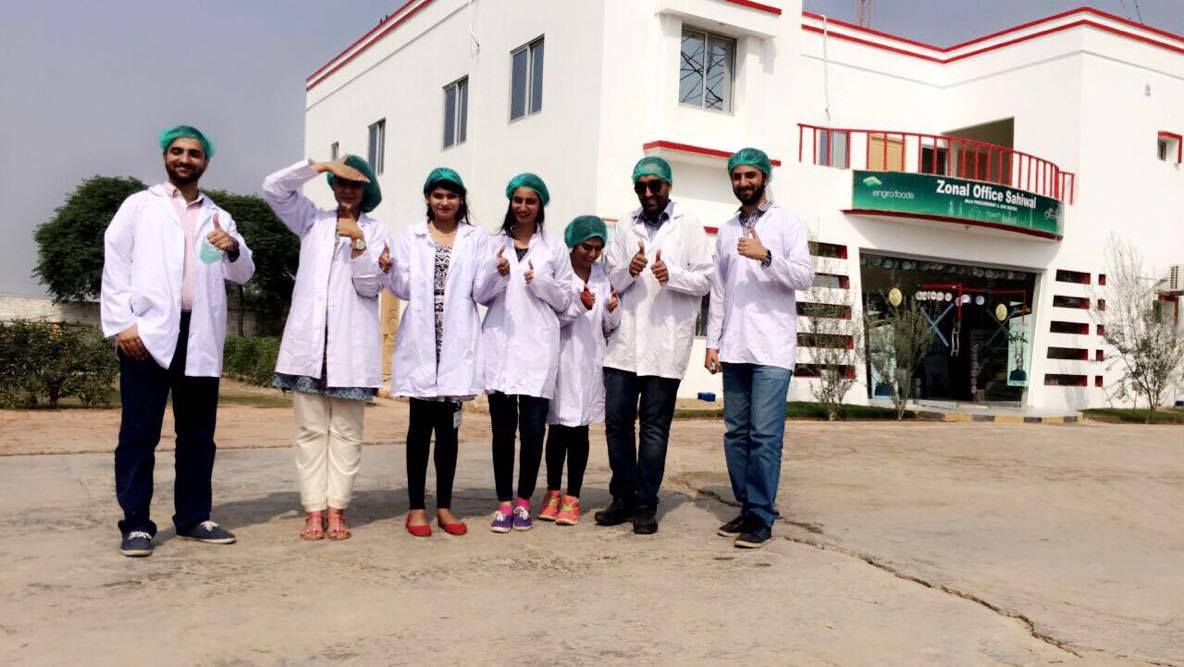 In the briefing, the concerned individuals raised a number of questions, the crux of which was basically this one: "why does khulaa doodh have an aroma which the packaged milk doesn't have?"
Answer: Loose milk has inconsistent worst hygienic quality and remains whole day long in the open pans on retail milk shops with provision of continuous heating resulting undesirable changes (color changes, mineral precipitation, vitamins losses, protein denaturation, sedimentation of aggregated constituents and ultimately nutritional losses)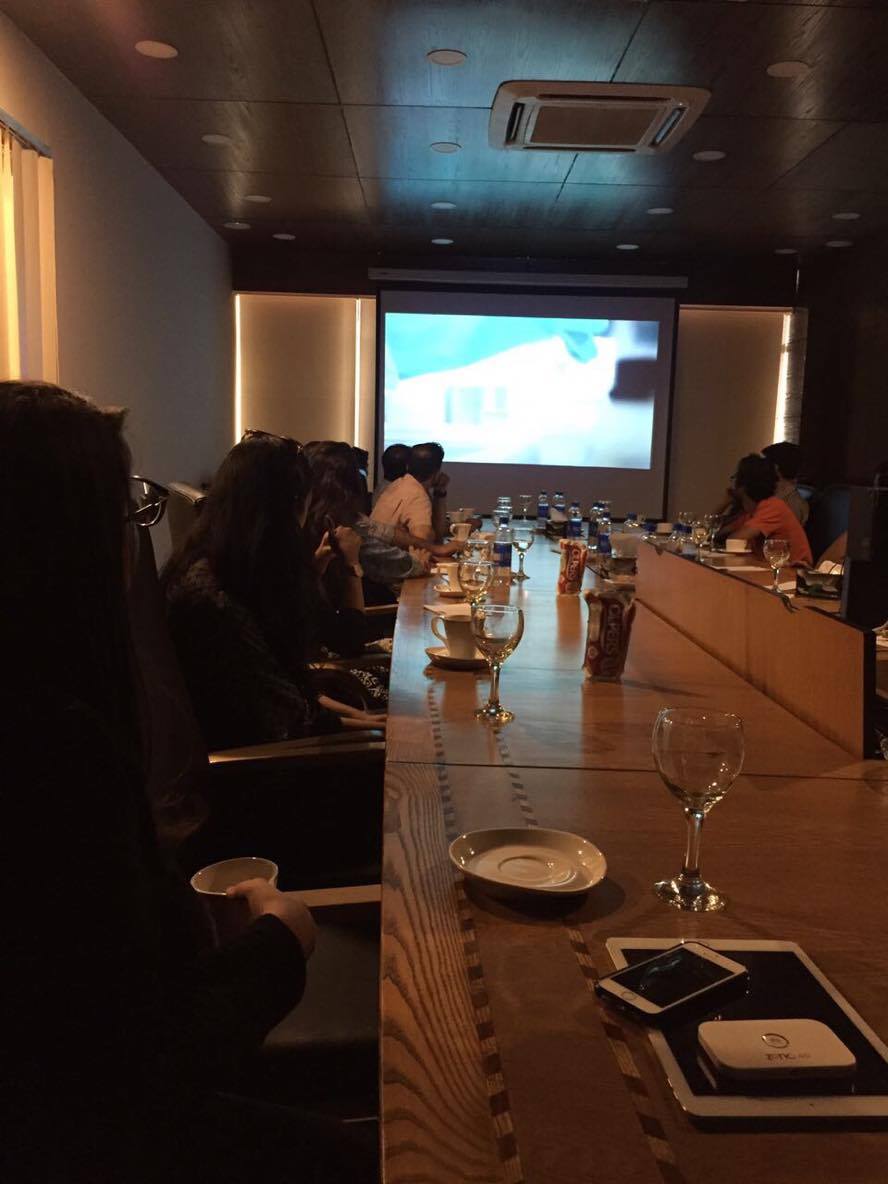 The entire process of cooling-heating, Ultra-heating temperature (UHT) , homogenizing, and nutri-heat was explained to us. These are the methods which normal individuals like us cannot carry in order to purify the milk we get. Olper's Milk makes use of 'nutri-heat' process for 16 seconds, within the controlled environment and that's how milk retains all its goodness getting rid of the pathogens and bacteria. The state of the art machinery, the processes they follow and the certification Engro Foods have implemented are few of the reasons why my doubts were clear.
This marked the end of the tour. Later that night, I logged onto the Olper's Website. The same things I witnessed for myself at the plant were also present there. Apart from their Twitter campaign "#SachKaSafar" on their Twitter account, I found this video on their Facebook page where they explained all of it.
Along with much else, one thing was very clear to me. I was sticking to Tetra Pak milk and never purchasing loose milk again. If you're wise, you'll do the same.