Pakistani actor Alizeh Shah has a love and hate relationship with her fans and followers. Some of them just love her no matter what she does, while others cannot even stand her. Yet, they will follow her on social media platforms. Her recent haircut made trolls feel like Alizeh is ready to join BTS, looking like jungkook.
Recently the actor has been in the news for all the wrong reasons. When Shah was dating Noaman Sami, the couple was the talk of the town. Even before the duo confirmed that they are dating, the chemistry between the two was undeniable. However, when they broke up, Shah's fans were disappointed, and from then, her downfall started.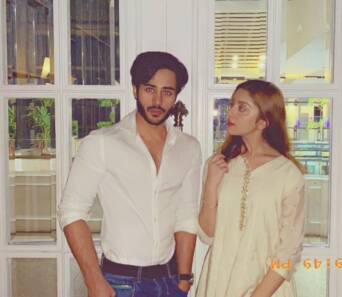 Shah, soon hooked herself with lots of work and grooming. She even released her song this year. Shah's music video for Badnamiyan alongside Sahir Ali Bagga was a treat for the pair's fans. Her upbeat music, a plethora of instruments, and debut vocals crossed one million views on YouTube shortly after its release. Nonetheless, the topic of discussion for the nation was none other than Shah's clothes precisely her tank-top.
Trolls just thrashed her. Shah trended on Twitter, and she was subjected to harsh criticism and foul language by people irritated with her black tank-top. Apparently, they found it obscene and offensive.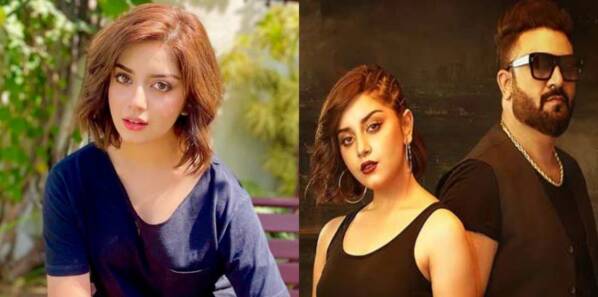 Recently, she got a haircut and went to show it off on Instagram. Unfortunately, haters see this as another opportunity to continue their unabated bashing of her. Shah uploaded a photo on Instagram to reveal the look.
Check it out here…
Shah's true fans loved her new look and said very nice things under her post. But wait, trolls don't say anything bad, how is it even possible? One such user uploaded her picture to his story saying, "Alizeh Shah ready to join BTS," commenting that she looked like Jungkook, a member of the K-pop group.
But Shah reposted his story to her own and had a savage reply for the hater.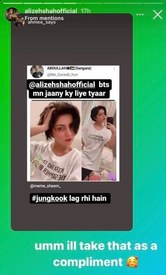 "I'll take that as a compliment," she wrote.
Shah's new hairstyle is a little unconventional, but we love it. What matters is that she is wearing her hair with happiness and pride and people should not be judging her for that.
Sadly, celebrities in Pakistan often receive criticism for their lifestyle choices. Female stars tend to be the main target of trolls due to their dressing choices. Recently, Shahroz Sabzwari jogging topless through the streets of Karachi also made some people uncomfortable. Can we just let them live their lives? Thanks!
What do you think of this story? Let us know in the comments section below.