Thanks to social media and Facebook, a Bangladeshi man in his 80s reunites with his nearly 100-year-old mother after about 70 years.
Having been sent to live with his uncle when he was about ten, Abdul Kuddus Munsi lost contact with his family after running away and being adopted by two sisters.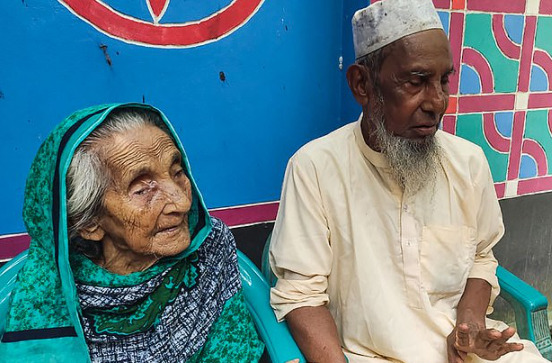 "This is the happiest day of my life," the 82-year-old man who reunites with his mother because of Facebook told AFP from Brahmanbaria, the eastern border district where he was born in 1939.
Earlier this year, a businessman posted a video of Kuddus asking for help finding his parents on Facebook. Kuddus could remember nothing about his first decade except for the name of his parents and the village where he grew up.
When a distant relative of Kuddus in the village spotted the post, he learned that his mother, Mongola Nessa, thought to be in her 90s, was still alive. In order to end decades of estrangement, Kuddus, father to five daughters and three sons, traveled 350 kilometers (230 miles) from Rajshahi in Western Bangladesh.
Over the weekend he was finally reunited with his mother. She identified him by a tear-mark on his hand, as well as his sister.
"My mother is very old and she can't speak properly," he added. "She was crying after seeing me and holding my hands. I told her that your son is back and you don't have to worry about anything from now."
Power of social media
In a similar happening last year, a YouTube video reunited a Pakistani woman with her family in India after 70 years. As the video call connected to a phone in the Indian state of Rajasthan state, the 86-year-old woman slowly started to recognize her long-lost family members. Seeing them after 70 years apart, she could not help but tear up.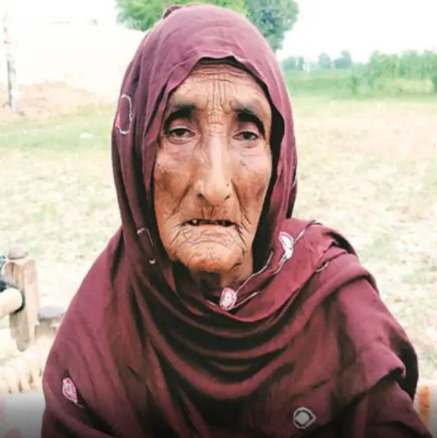 Her family talked to her from the city of Bikaner's Morkhana town, 266 kilometers away. As Aisha and her family, both spoke different languages, they had another person on the call to translate.
Regardless of spending over 70 years apart from her family, she remembered the names of her siblings. Moreover, she also remembered the description of the place where her family-owned land, which according to her had many peacocks. The old lady's search for her lost family began after a Pakistani YouTuber Muhammad Alamgir in August 2019 shared a video of her.
In the video, he asked if anyone knew about the family of a 13-year-old. A girl who had gotten left behind when they moved to India in 1947. Thanks to social media, they reconnected after 70 years.
What do you think of this story? Let us know in the comments section below.