Digital world taking over every aspect of reality. Last year, various digital innovations comes alive and changed the perspective of living. Just like one of the hottest innovations Metaverse, a virtual world that Mark Zuckerberg announced last year. A couple came up with the idea of a metaverse reception with over 6000 guests.
Metaverse has been dominating in the virtual planet, because of its unique approach and guidelines. It has given liberty to the people to meet their friends virtually in a cartoon manner and even celebrate your moment too.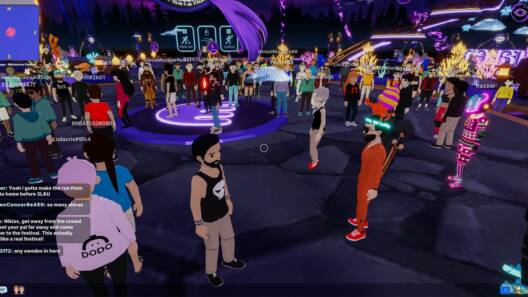 Since Metaverse was announced, it has been roaming in the NFT market as well. People are engaging with the Metaverse and even buying plots in the virtual world as well. But in India, something different and unique happened that no one saw it coming at all.
An Indian couple hosted a metaverse wedding reception with virtual guests that went viral and made people go bananas.
Indian couple hosted metaverse reception
What can you expect when two Potterheads fall in love with each other? Because Dinesh SP and Janganandhini Ramaswamy hosted their Hogwarts-themed Metaverse wedding reception on February 6th and the most important thing was managed to have the bride's late father bless them as well.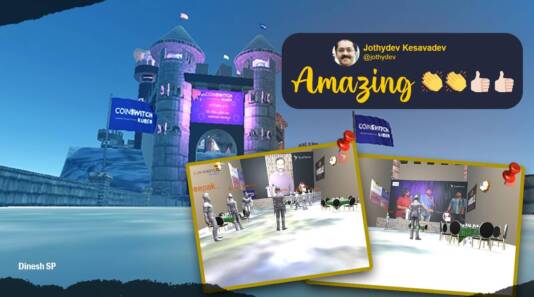 After a traditional wedding ceremony in Tamil Nadu, they were joined by around 6,000 people from around the world for their unique virtual reception. Plus, it's considered the first dubbed Metaverse wedding reception in Asia.
The groom Dinesh said, "Everything went well and people were happy." "As we were in a hill station inside a forest, there was no proper network connection and we faced difficulty due to that.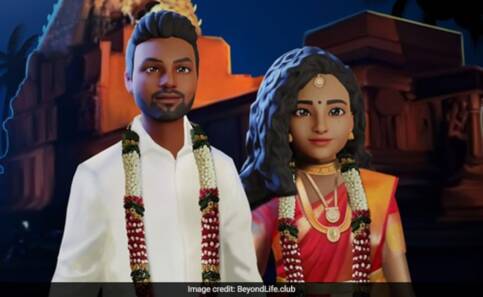 However, the event went well. People from different parts of the world, including Germany and Australia, attended the reception.
Our food partner Local from Chennai ensured food delivery at our guests' houses. The event was sponsored by Coinswitch Company and we are thankful to them," he added.
Groom planned to have his late father-in-law's avatar in the reception, as he passed last year in April. "Avatar of Ramaswamy's late father greeted everybody and made the event special," Dinesh, a project associate at IIT-Madras, added.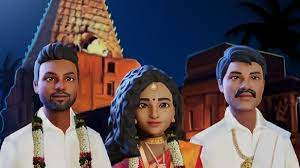 Dinesh while in conversation with Indian Express shared, "One fine day, I came across a video on Metaverse on YouTube. I thought why can't we do an event in Metaverse?
I know the future is big in Metaverse. Now, companies like Microsoft, Facebook, and a lot more are investing in Metaverse.
So I thought by conducting an event, everyone in India will know about the technology. We can work on a start-up and develop it," he added.
Photos and reactions of Metaverse wedding reception
CryptoPangu shared the video of the Metaverse wedding reception through his Twitter handle. One user wrote, "Finally into Asia's 1st Metaverse Wedding. Interesting experience."
Soon the video went viral many of the reactions came in support of their Metaverse wedding reception. One user wrote, "Congratulations to the couple, pioneers in the metaverse. The virtual presence of the deceased father must have been heart-warming."
A foreigner user wrote, "That's wild, and only the beginning".
Who's behind this iconic wedding reception?
A startup named, TardiVerse was established in Chennai led by Vignesh Selvaraj, they are the ones who planned the whole wedding reception on Polygon Technology Blockchain.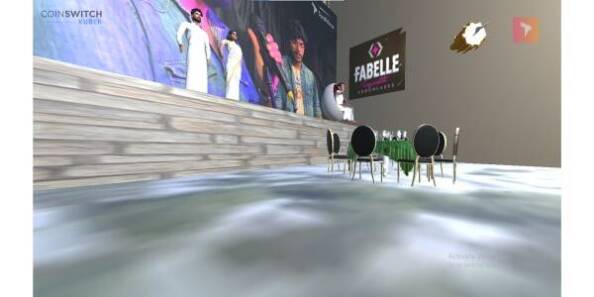 "The event was planned for an hour but got stretched to two. We have received good responses from people and many who attended the event have become our clients now," Selvaraj said.
When Selvaraj asked about the guest's experience which is surely the main element, he said, "They were able to move around using shortcuts on the keyboard and get the perception of an avatar.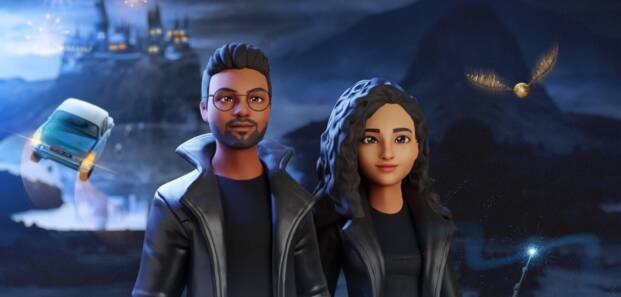 A 12-member team of TardiVerse worked for a month to make Metaverse reception a virtual reality."
That's not the only advancement that happened in the wedding manner, last year in February, a Pakistani couple nikkahfied over the video call and set an online trend.
What do you think of the story? Tell us in the comments section below.