Disclaimer*: The articles shared under 'Your Voice' section are sent to us by contributors and we neither confirm nor deny the authenticity of any facts stated below. Parhlo will not be liable for any false, inaccurate, inappropriate or incomplete information presented on the website. Read our disclaimer.
In response to the article Parhlo published on 1st August 2017.
If I was to disclose the name of the company's owner, who have these cars registered under his name, many might just go quietly. It takes courage to do what I am doing. They want the issue to be settled before my FIR is registered and if it is not registered by Sunday I will go to the court. I do not believe in creating scenes or dramas to seek attention, I am a firm believer of change. I am against the elitist mindset and this VIP culture is a reflection of it.
Now let's move on to your critical analysis to what I did.
1) You clearly didn't bother spotting it but just so you know private guards displaying weapons is a criminal offense in Pakistan.
2) Holding weapons and telling me to do something is criminal intimidation, which can result in maximum 2 years of prison. In this case, my car was hit and I wanted them to stop and settle the damage and decide on who's fault it was. This is the normal conventional method of resolving the matters in Pakistan. If someone doesn't stop that means they are running away. If I can tell the guy in Suzuki to stop and resolve the matter then why can't I stop 4 Vigo jeeps with private security guards and the BMW with your highness sitting in it. Sorry to say but I am not a sheep.

3) Yes, I did over take from the left. It is the traffic violation, but sorry to say they had gotten away, I would've not been able to get their number plates. It was a risk a reasonable person would have had to take to achieve a bigger goal. Now if someone starts talking about me not wearing the seat belt, it's sad, because I am not highlighting personal problem here. Rather a problem that directly hits the ordinary people and a problem far bigger than just me.
4) I have filed a complaint and opted the right forum. So the purpose of making the video was to get public support in this. Not so that they can fix my car but get a promise from them. I have given them an offer that I will back off if they promise me that their guards will never display the weapon. They will travel in bullet proof card instead of an entourage of 4-5 cars with rude and terrorizing guards.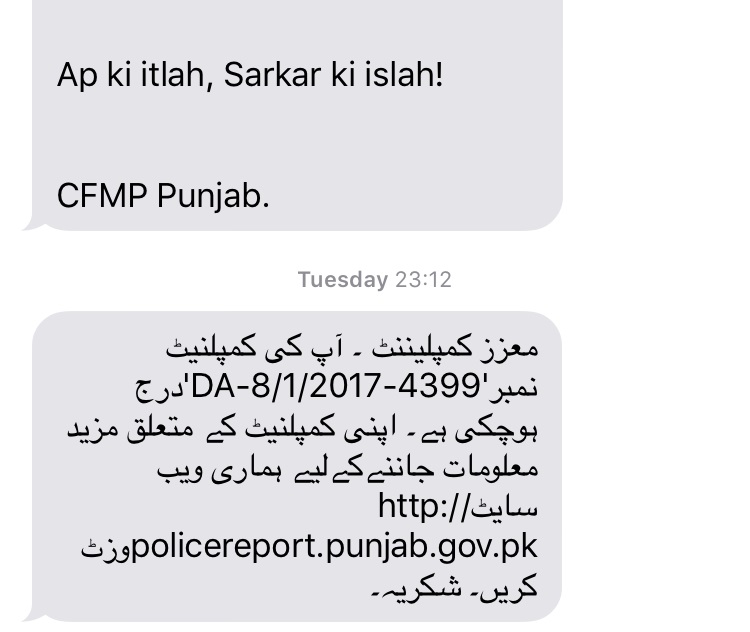 I have asked them to promise that their guards will not bully people of Pakistan. This is all I want. I don't see why this issue is being sensationalized as if it's a personal problem of Hassan Khan Niazi.
5) You absolutely didn't make sense when you said 'end with positive rather than portraying it negatively,' not sure if there can ever be anything positive in the VIP protocol. It's an obstruction to people's right to a public place. It is the right to freedom of traveling freely, that gets obstructed or taken away completely.
Sorry, but no we are not animals and refuse to get intimated or bullied by these people. I request every Pakistani to make such videos and send them to me. While filing a complaint to police, we will use public support and the support o the law to finish this disgusting VIP culture.