If you live in Pakistan, you know what an amazing place it is.
The People.
The Beauty.
The Wildlife.
It is something to be proud of. Not many countries can claim to have an agricultural economy as strong as ours and terrain so beautiful that people all over the world come to visit it.
But there is also a harsh truth- it is all slipping away slowly.
Read Also: 8 Exotic Animals You Won't Believe Exist In Pakistan
Because of the huge population of this country, the consumption of water is tremendous. From drinking and manufacturing items to showering, cleaning and generating electricity- water is used in every aspect of life. This has led to a shortage of water, the results of which are horrible.
There are many communities affected by this shortage that is collected for use elsewhere and even if it isn't, there are no proper facilities to retain water that flows through the area. This is where Coke stepped in.
They had a very unique idea. They planned to balance all the water they used in their finished beverages with giving back to the society, and they started a project in 2008. The Coca-Cola Foundation, with the help of WWF Pakistan, spent PKR 200 million to improve sub-watershed management and environmental awareness in and around Ayubia National Park. And they have achieved remarkable results. You can watch the entire project in the following video or read the details below.
The Company has a goal of 100% replenishment (return 100% water volume used in beverage production). This is done through water centric interventions (currently Coca-Cola funds Indus Earth Trust, Mountain Glacier & protection Organization, Rotary Pakistan). The validation of replenishment and quantification support is handled by Global Water Challenge, GETF and LimnoTech in Washington. They serve as evaluators. Usually the Company only focuses on partnership with the NGOs but all projects involve government or local authorities in the catchment area.
Issues:
There were a number of issues that needed to be dealt with. Namely:
1. Shortage of clean water;
2. High fuel wood and timber demand;
3. Forest fires;
4. Free grazing;
5. Pollution (solid waste and waste water);
6. Low production from agricultural land;
7. Weak coordination among locals and concerned government agencies (FD, WD, GDA);
The Coca-Cola Foundation took the initiative and addressed all these issues head on.
Approach: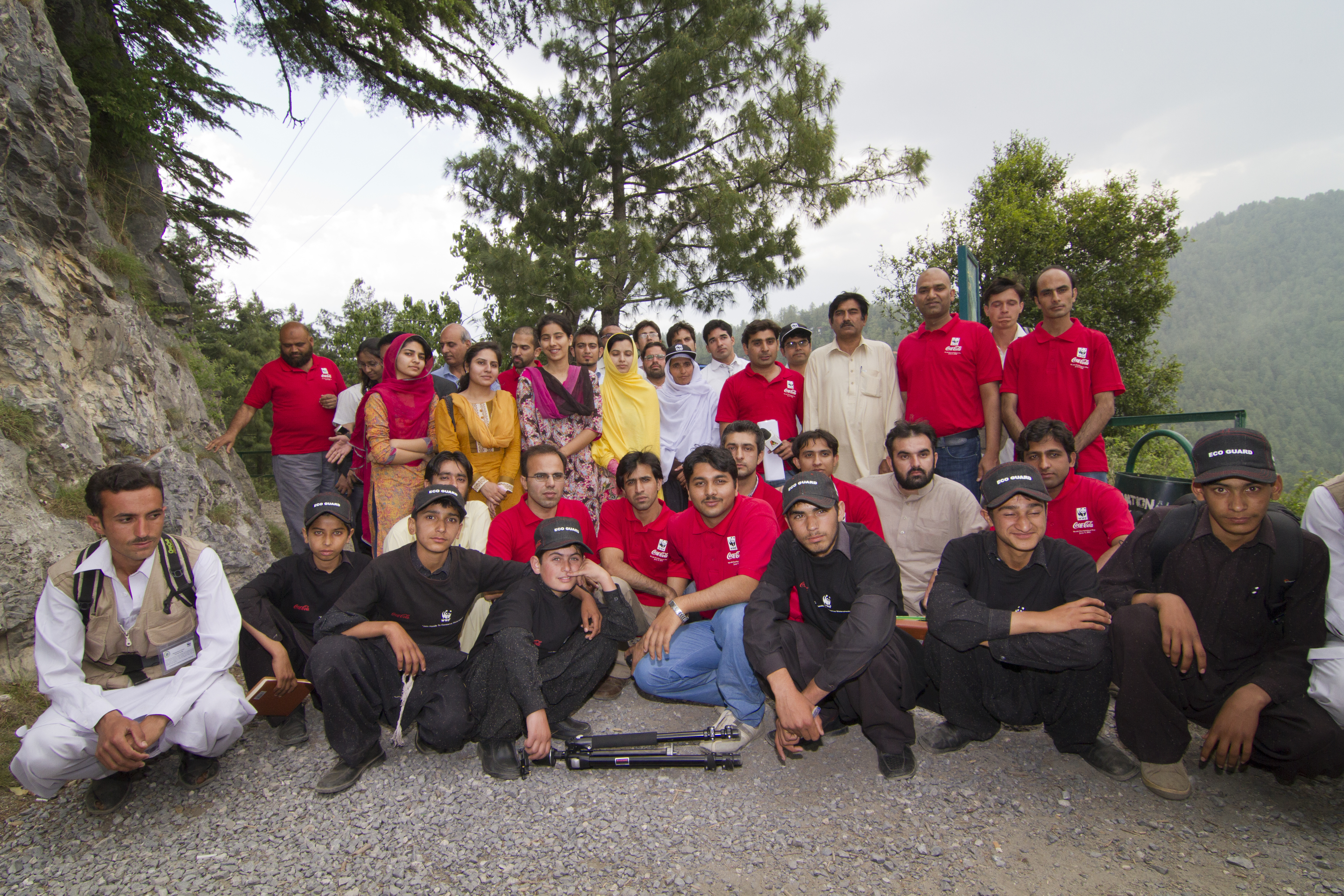 Community mobilization: this included spreading awareness to men and women who then became an active part of the project and establishing a network of all CBO's in Galiat to ensure swift communication and eliminate unnecessary delays of any sort.
Environmental education and awareness raising for students, tourists, communities and partners: this included initiating student-teacher nature clubs in more than 55 schools, volunteer eco-guards (people who voluntarily choose to look after all the measure taken). There were also various activities, such as environmental events, volunteer waste cleaning and tree planting campaigns on a regular basis.
Plantation and natural regeneration of forests: this is one of the most noticeable feats that the Coca-Cola Foundation has achieved. Not only did they form a plantation on 128 ha area of land, they provided a whopping 17,000 plants to implement in agricultural land and fencing/ enclosures on 22.25 ha for natural regeneration.
Landslides and streams stabilization: Over 19055 m² of landslides treated, 21 flood control spurs and loose stones and gabion check-dams constructed,  115 live brushwood check-dams constructed and 13000 plants planted along streams.
Improved agricultural practices: to ensure 17,400 fruit plants and 1500 vegetable seeds kits were provided to the people and there were 23 training sessions conducted on improved agricultural practices. There also the creation of improved field terraces through bioengineering on 3295m² area. 11 Multipurpose Pipe irrigation schemes were installed as well to aid the process of farming
 Water harvesting, protection of springs and waste management: Over 87 rooftop rainwater harvesting schemes were installed. 35 (+ 10 GDA ) water springs were protected and cleaned. There were also studies and waste management plans for Galiat and trainings for GDA. One large and 60 small to medium scale water filtration units were provided for schools, mosques and communities
Alternative income generation options for women: 8 Vocational centers were established and more than 200 women trained in vocational skills. 360 units of improved poultry was provided to them. 25 locals were trained as ecotourist guides. 40 Handicraft preparation training session were conducted.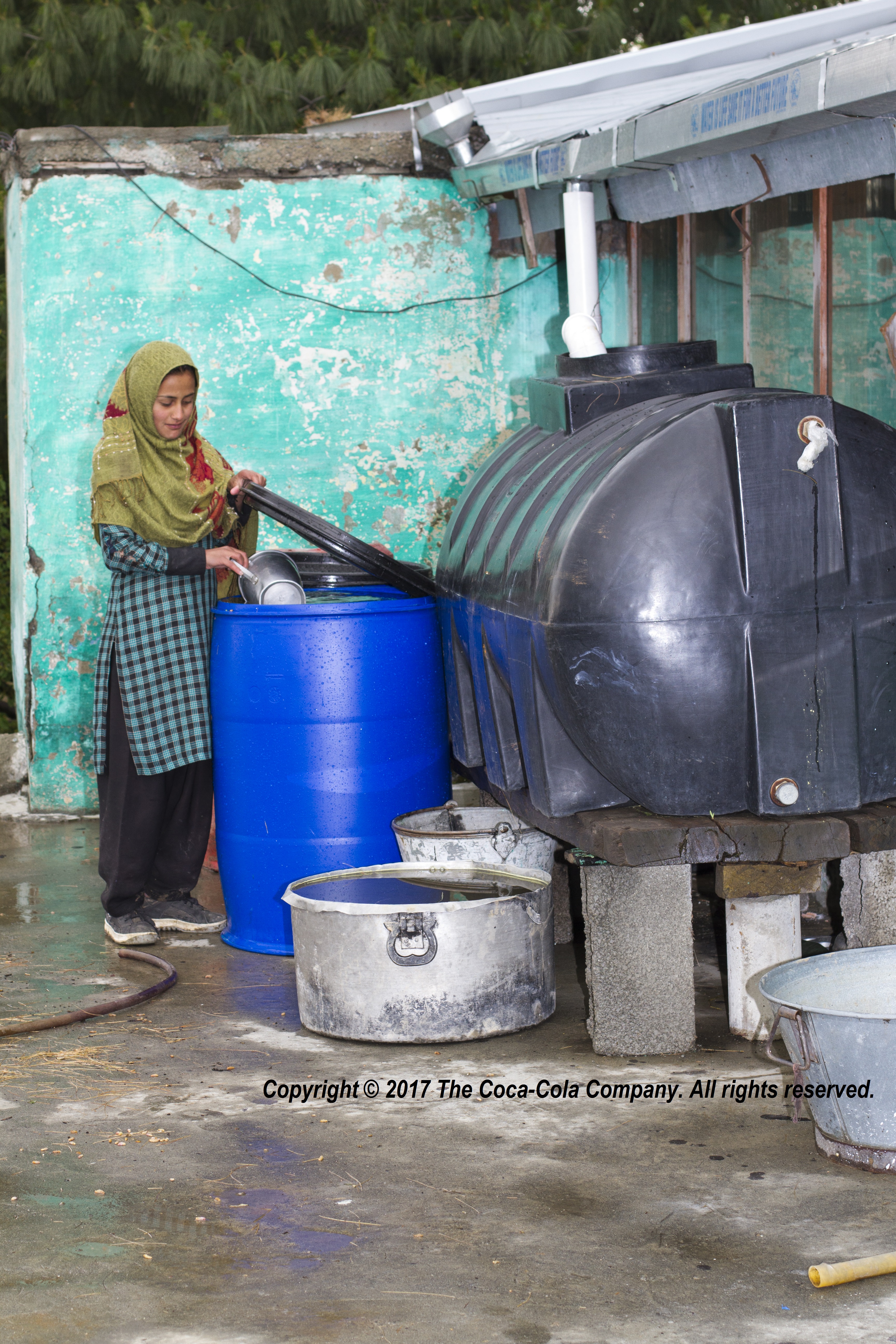 All these issues were successfully addressed by the Coca-Cola Foundation. But what was the impact?
Impacts:
The impacts were absolutely astounding. This campaign was launched with an expectation that it would be successfully but the degree of success was totally unprecedented.
Vegetation cover improved by 4.5% .
182 million litres of water were replenished per year.
Sediments were reduced by 1600.47 m³ (Field data and estimation).
Controlled the growth and breeding of coliform bacteria in 10/ 25 water springs.
Increase in household income of the target beneficiaries by 11.5% (Rs. 1500/-) and reduction in household cost of stitching of clothes for their families.
Enhanced the support from local communities for conservation activities,
Bioengineering and engineering structures replicated by FD, World Vision and communities
Increased community contribution in project activities (40% in Solar geysers, poultry, fruit plants, FES etc.).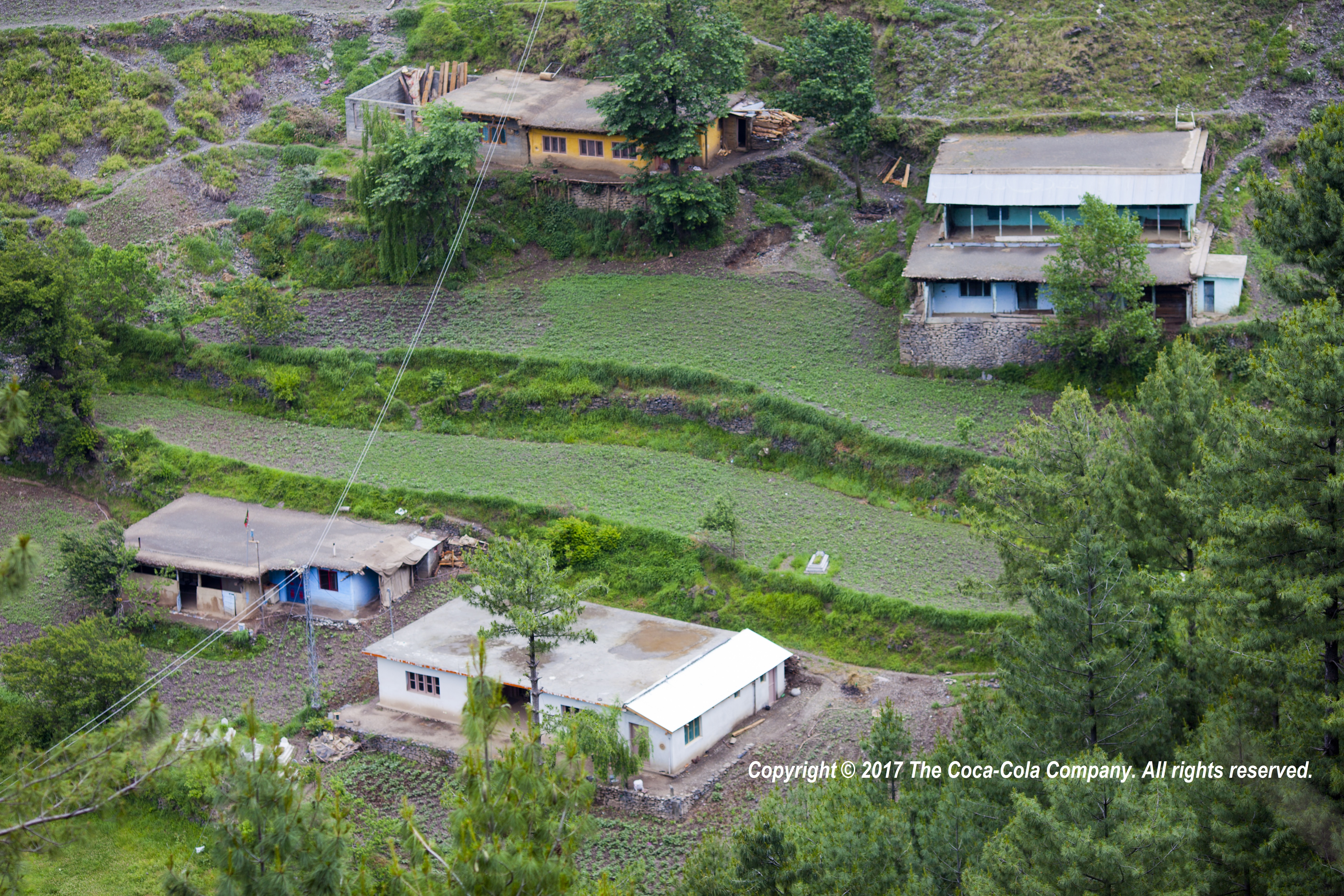 That is not all. This project is still going on. Both the Coca-Cola Foundation and WWF will continue in their efforts to make Pakistan a place where the environment is looked after and water is accessible to everyone. However, they cannot do this alone. Everyone needs to play their own part. Spread awareness to show everyone what a beautiful country Pakistan can be and protect not just our pride but the integrity of our homeland.