Recently, the government of Pakistan is working on a series of different plans for the sake of developing the country and introducing modern roads and developmental plans. A recent plan by the PTI-government is to redesign a nearby land near the second-largest city, Lahore. It is to note that this city will look like a 'modern-day Dubai'.
A Dubai like city near Lahore to be developed soon
Moreover, the city is going to be made over an area of 100,000 acres of land. Chief Minister of Punjab, Usman Buzdar has also given the approval to ascertain the construction of the most modern city in northern Lahore.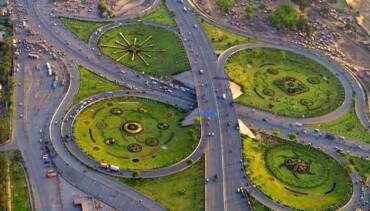 The name of the project is 'River Ravi Front Authority'. The budget set for the project is up to Rs. 5 trillion, which will be invested by the private sector.
Lahore is already known as the 'City of Gardens and Parks', which is why can't wait to see the final finishing touches on the river Ravi project. The provincial government of Punjab will be promulgating the project. Not only are we excited about this development; but now you might have another reason to visit Lahore. That is, apart from this new development, Lahore also has the famous TV show 'Friends' themed cafe!
However, we hope that we get to hear the news real soon about this new modern city. To top it off, what is making us even more impatient; is that according to the feasibility plan, there is likeable to have a large lake and free barrages which will also be built in this new modern Dubai like city.
Lastly, we hope that this project of River Ravi is accomplished in due time. After the ongoing global pandemic, Pakistani's deserve to get some good news.
What do you think of the story? Tell us in the comments section below.