You get to do these things in Pakistan only… I wonder if any Pakistani has ever done any of this in America!
1. Pissing On The Roads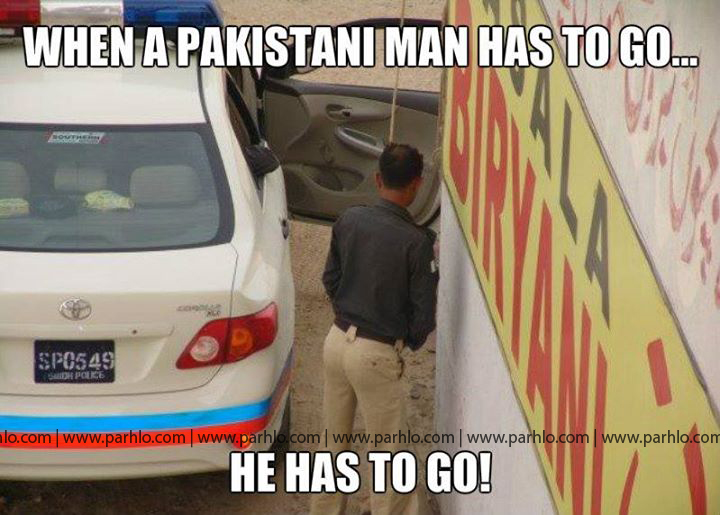 2. Marrying A Complete Stranger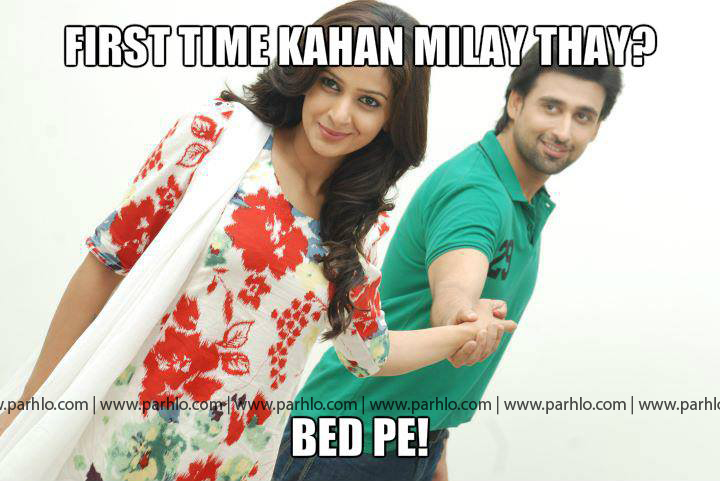 3. Bribing The Authorities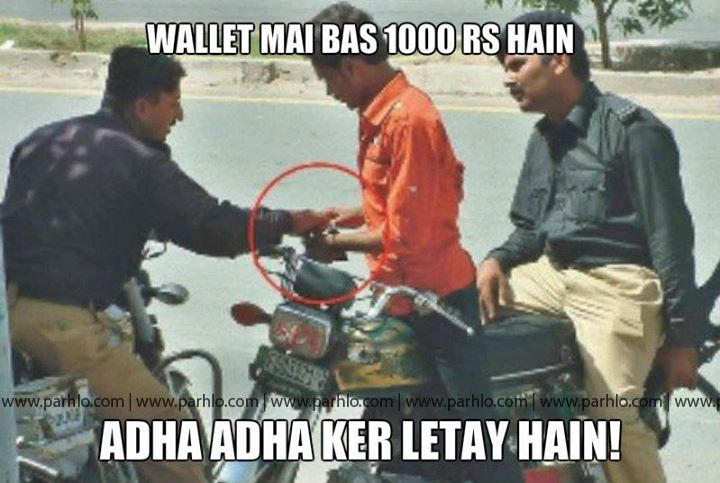 4. Bargaining At A Fixed Price Shop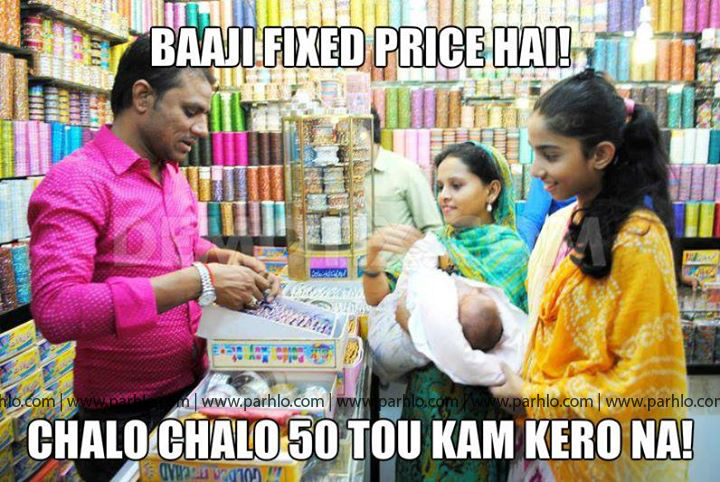 5. Policing Every Other Person On The Road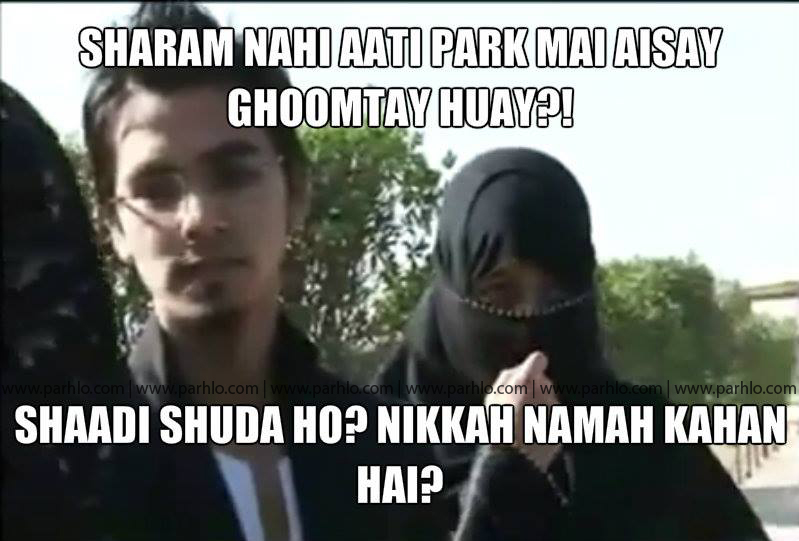 6. Taking Along Someone Who Is Not Invited To The Event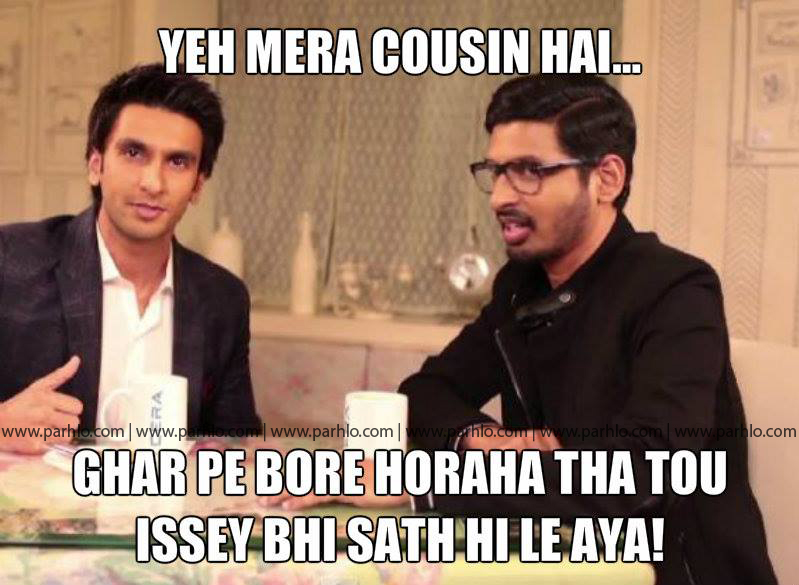 7. Queue Hopping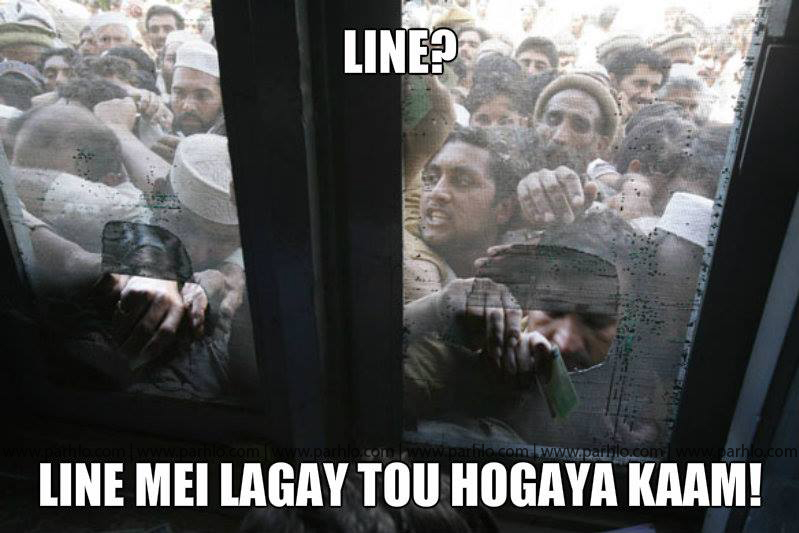 8. Trespassing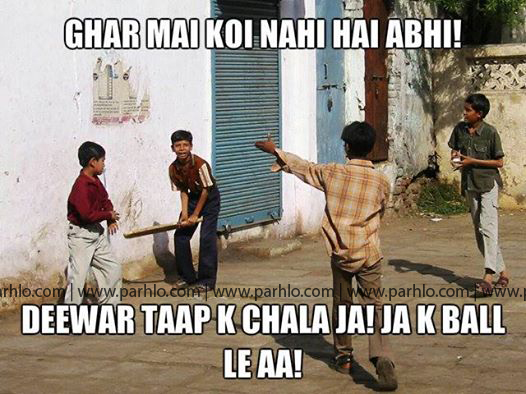 9. Poondi
Oooye!! BACHI CHECK KAAR!