Burger Mafia
The overall dining experience at Burger Mafia is pleasantly entertaining with well-mannered and polite staff dressed in the 50s 'Gangster' attire and are very attentive; the burger patties are created by hand and with care; the buns are very soft and light; the sauces, very tangy and compliment the burger nicely; unlimited refills of the beverages and an experience worth having!
Location: DHA, Phase 6, Karachi, Pakistan
Phone Number:021-35172474-5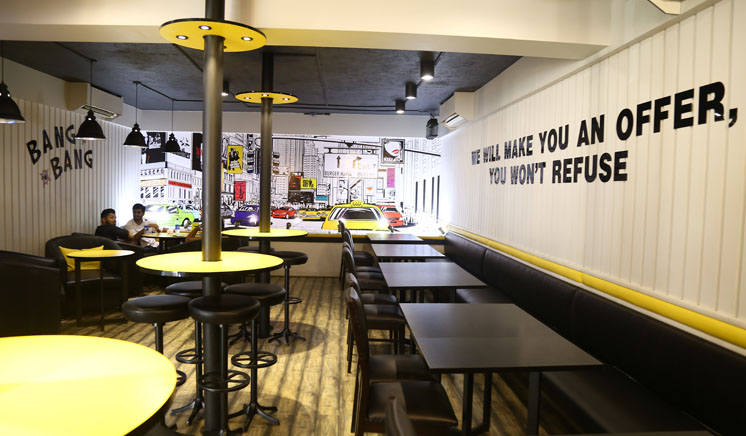 Source:lootlo.pk
Big Thick Burgerz
Big Thick Burgerz as the name indicates are mouthwatering Big THICK burgers that are chargrilled to perfection and literally melt in your mouth. The specialty of these chargrilled burgers lies in the unique ingredients of its burger patty.
Address: Commercial Ave, Karachi
Phone: (021) 35205500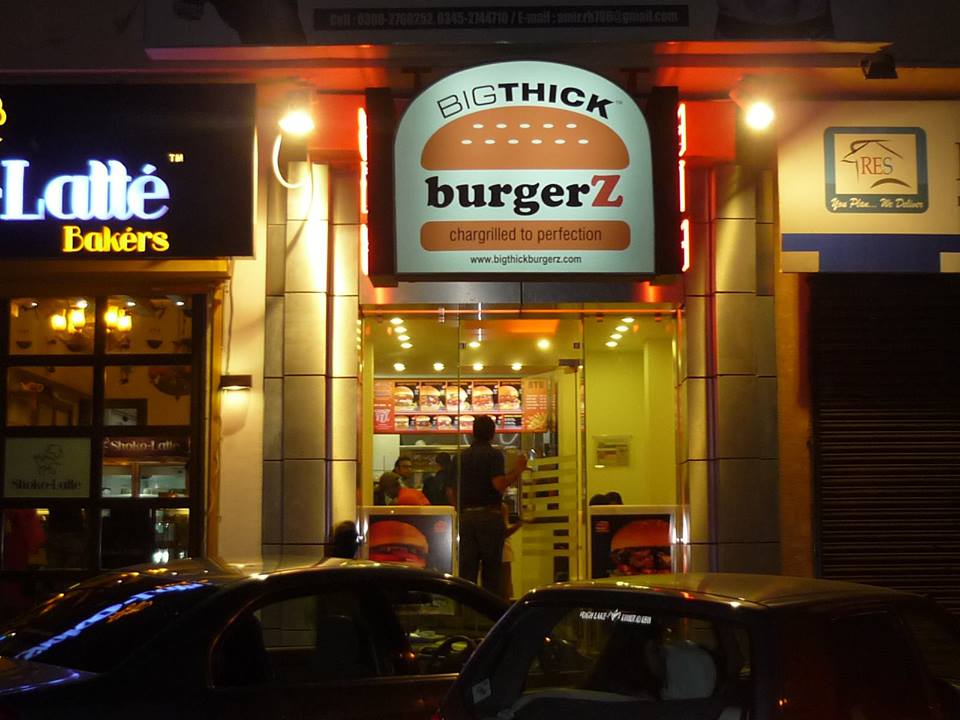 Source:eatoye.pk
Burger Inc.
Burger Inc. is a dine-in, take-away and delivery restaurant specializing in quality beef burgers made from a proprietary blend of Prime A+ grade beef cuts. Burger Inc. prides itself on serving a truly amazing burger on a fresh bun, topped with a blend of unique sauces, choice of fresh vegetables and of course a flavorful and juicy burger patty.
Address: Shop 1 & 2 A1 View Apartment, Sir Shah Muhammad Suleman Rd, Karachi

Source: realkarachi.com
 CHiPS
Chips Restaurant Karachi offers various mouthwatering Burgers along with sandwiches, Steak, Pizza, Kabab Roll, BBQ items and Karahi at very reasonable prices.
Address: Badar Comm. Street 11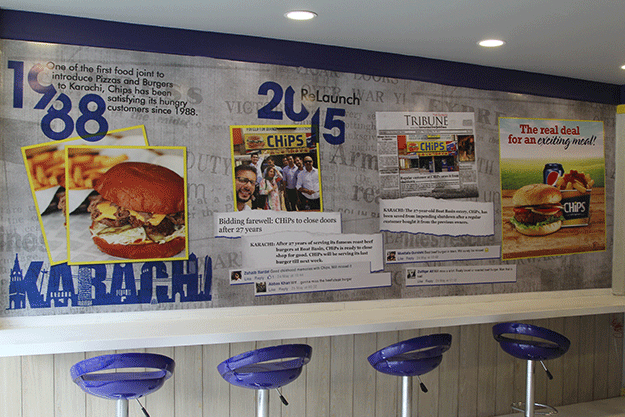 Source: 
photonews.com.pk
The Burger Shack
The Burger Shack is endeavoring to keep up with the international standards at affordable price range. Their objective is to emphasize on freshness of the product. The Burger Shack took up the challenge to make fresh buns, process the meat every day, to provide the freshest product on daily basis.
Address: DHA and Shaheed-e-Millat Road, Karachi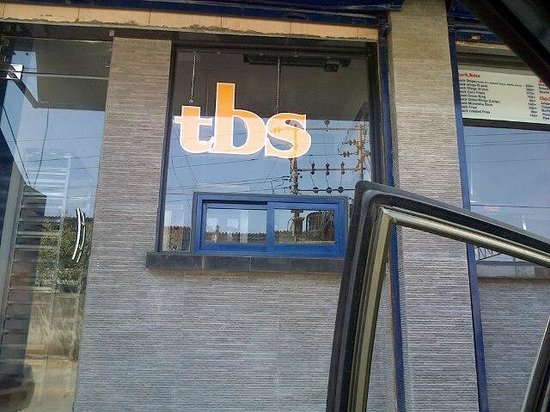 Source: www.tripadvisor.com
The Sauce
Jackpot burger and potato fries are the specialties of the place, sinfully amazing desserts and shakes offers another part. Don't get overwhelmed with the concept of this being the fast food chain but consider what good they have like smashed fresh ground beef and fried marinated chicken.
Address: Sindhi Muslim Society opposite Del Frio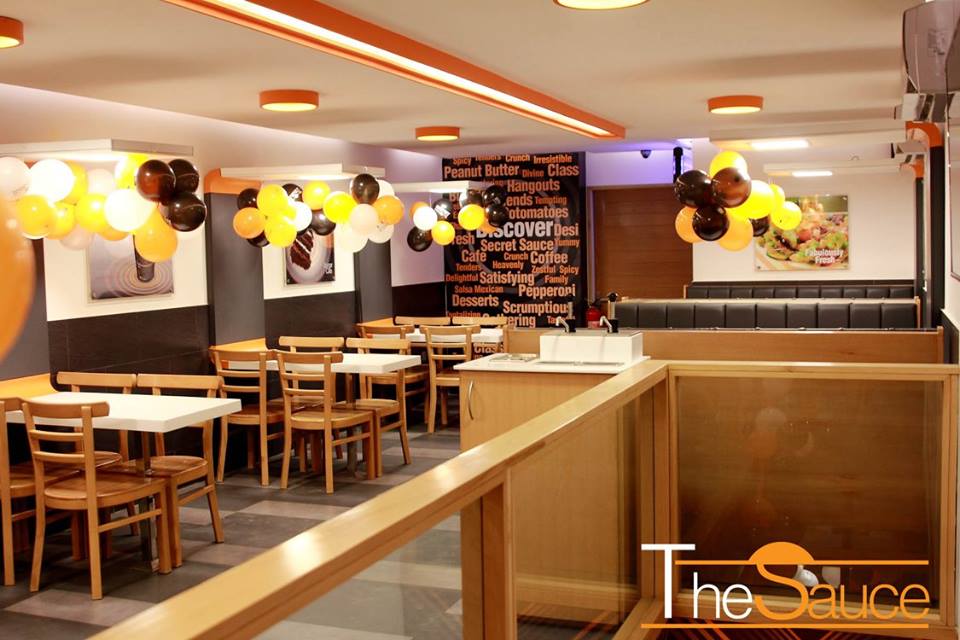 Source: shekitup.wordpress.com
Oh My Grill
OMG is the new entrant meeting the competition head on and pleasing the customers as they walk in, in search of the best burgers in town. The twist here is- that there is no twist. The burgers are kept as original and authentic as possible and paired with the classics like aged cheddar.
Address: 6C, Sehar Pakistan Shop #1,, Commercial Ave, Karachi
Phone:0335 6646646
Burger Lab
Accompany each meal with a side line of curly fries or chilli poppers to make the meal extra special. Dining in at the Burger Lab will be the best burger experience amongst all those scattered around K-town- guaranteed!
Address: Shop # 1, Plot 1-6C, Khayaban-e-Rahat, Phase 6, DHA Karachi
Phone: 02135857907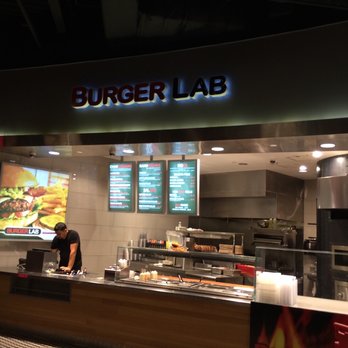 Source: www.yelp.com
Mr. Burger
Our very own claim to fame, one of the first burger joints in Karachi and its classic taste and yummy sauce will always be a Pakistani Favorite.
Adress: 4th Street, Khayaban-e-Rahat, Phase 6, DHA Karachi
Phone : (021) 35841617