Pakistan's exotic beauty is radiant. There are still thousand of spots which have escaped the world and should be found. I believe that Pakistan can be a great place for adventure travel and backpacking if  the government spends some money on the advertising of our adventure tourism industry and try to pursue the adventurers to visit Pakistan.
1. Kalam – Heaven For Trekking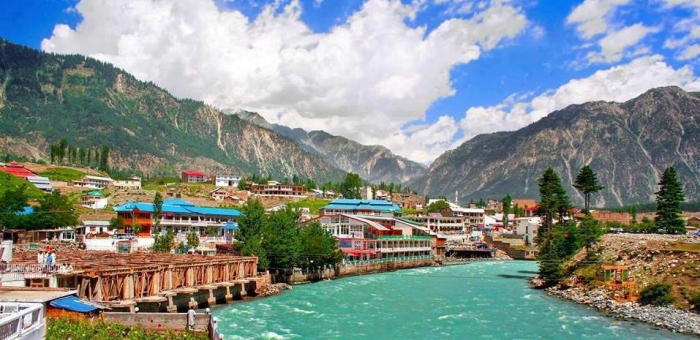 Source
Imagine waking up to this view, a heaven for those who love trekking! Once Taliban Strong Hold, Now controlled by Pakistan Pakistani Army, 100% safe and Beautiful. Famous places are Mahodand lake, Bayun, USHU valley and Atror Valley.
2. Noshaq Peak – Perfect For Mountain Climbing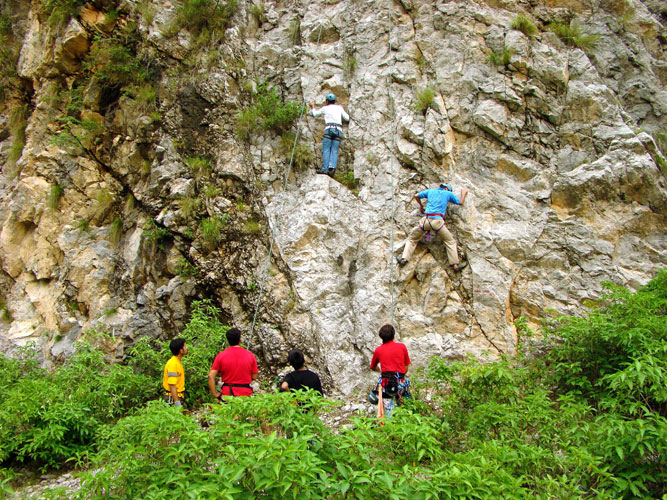 There are alot of clubs which train you and then take you for mountain and rock climbing in Pakistan now, at different places like the Noshaq peak. It's a highly enjoyed activity now.
3. Swat River – Ideal For River Rafting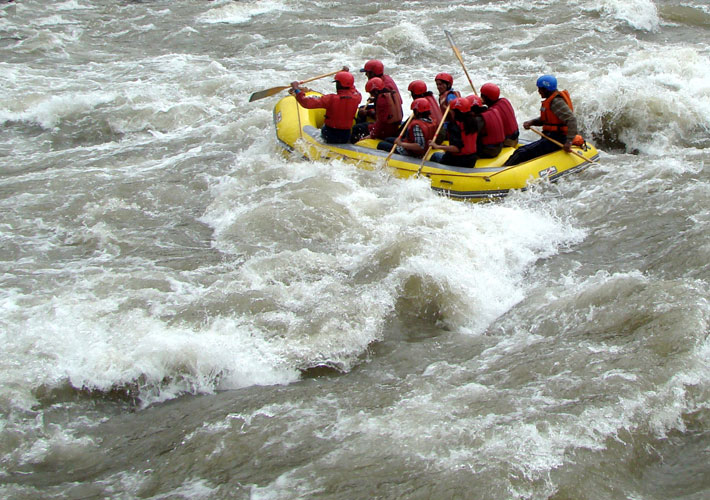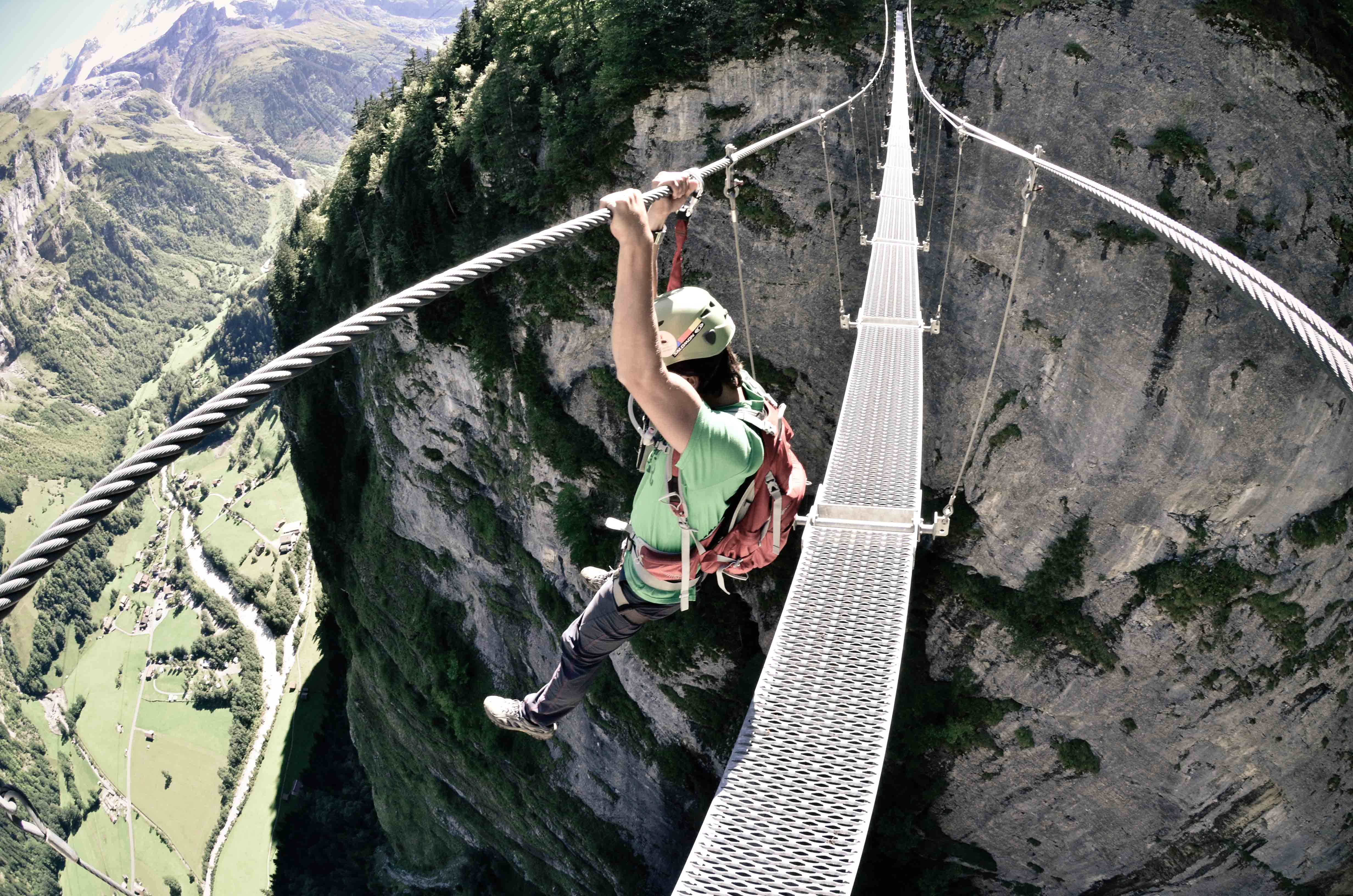 With weather that supports year round white water rafting and numerous locations to choose from, this is another sport that should not be missed. The Swat River is a favorite for regular enthusiasts, and the Chitral, Indus, and Chenab Rivers are also good choices. In addidtion to that Swat valley also offers other adventurous sports.
4. Karachi – Parasailing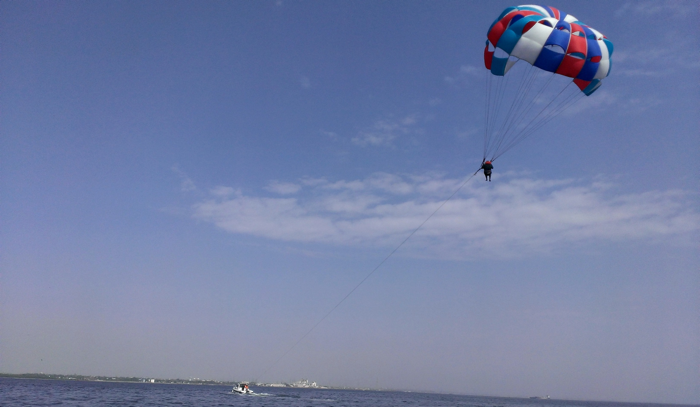 Parasailing in Pakistan? Most definitely! This is no longer a bold sport just for the elite or highly adventurous. With more and more local clubs who are actually well organized and safely equipped, this breathtaking sport can now be enjoyed by the average person.
5. Malam Jabba – Skiing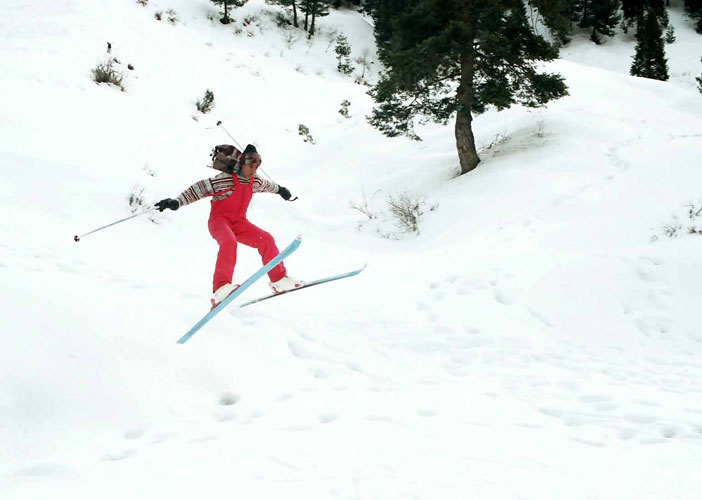 Malam Jabba is home to the only ski resort in Pakistan. The area also contains two Buddhist stupas and six monasteries that are scattered around the resort. The presence of the monuments at such a height indicates that the area has been inhabited for over 2000 years.
6. Hindu Kush, Pamir, Karakorum – Trekking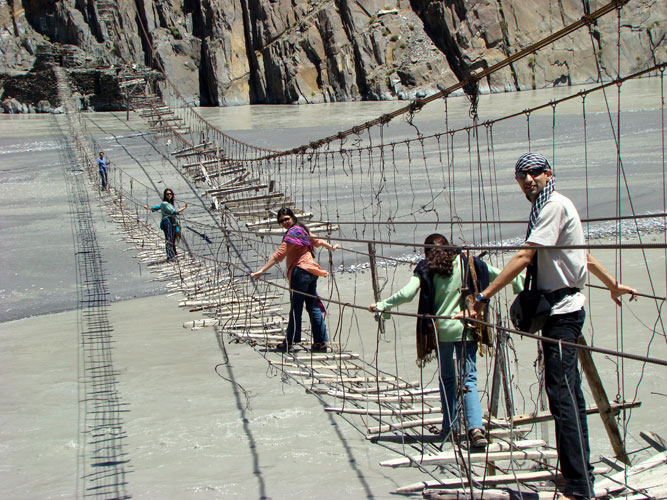 Pakistan is a paradise for mountains trekkers, routes lay in the northern mountains of the Karakorum, Himalayas, Hindukush and Pamir.
7. Deosai Plains – Fishing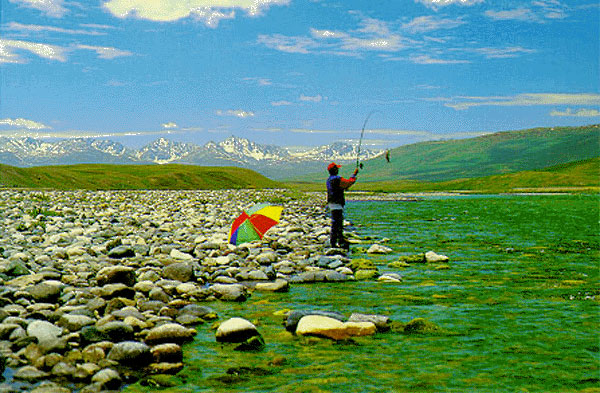 Source
Love fishing? This is the place for you, to enjoy what you love with peace and quite. Just you and the nature. Deosai Plains, a plateau among high mountains and unique landscape in the world.
8. Churna Island – Snorkeling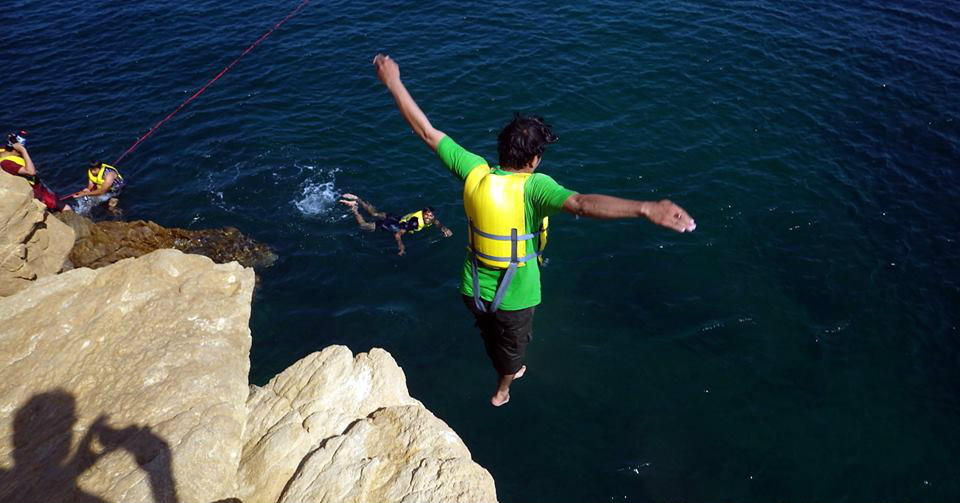 Source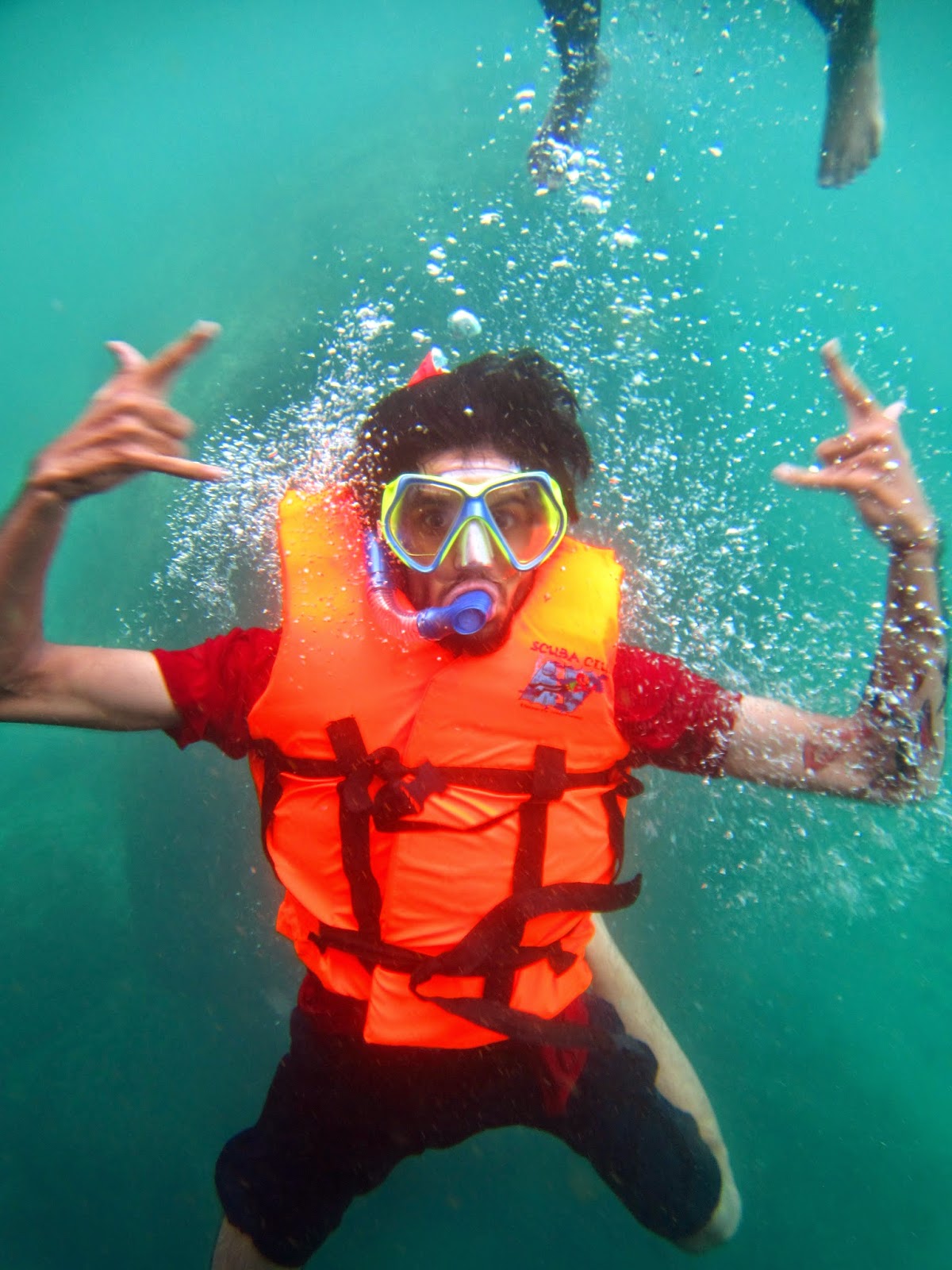 Charna is mostly used as a firing range by the Pakistan Navy and for Scuba Diving, Cliff Diving and Snorkeling by Pak Scuba.
9. Islamabad – Paragliding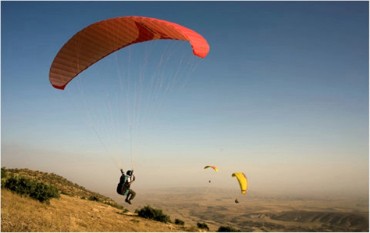 Source
You can now have the time of your life paragliding at Khanpur, Islamabad.