Can you even imagine a 59-year age gap between a couple? Not only does it sound absurd but also wrong on so many levels. Recently, Pakistan's Former Federal Minister Syed Iftikhar Hussain Gillani tied the knot at the age of 80. Seemingly, people have a lot to say about it.
It may be recalled that Gilani was born in 1940. He served as federal minister of law in the first government of late Benazir Bhutto in 1988. In addition, he joined Pakistan Tehreek-e-Insaf (PTI) in 2011 and later announced his decision to quit. He then joined Pakistan Muslim League-Nawaz (PML-N) in 2012.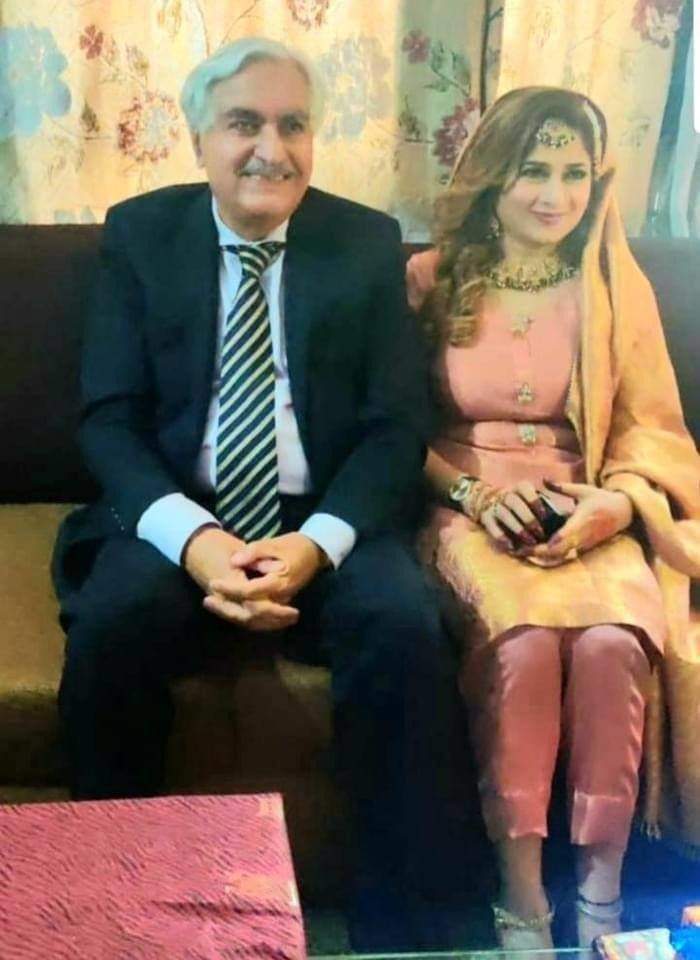 The news broke out earlier on social media that the founding member of the Pakistan People's Party (PPP) is set to get married. Soon enough, pictures of 80-year-old Gilani marrying a 21-year-old girl went viral on social media and users are having none of it.
While some are congratulating Gilani on tying knots for the second time, others are extremely shocked at the outrageous match and criticizing the former minister for marrying a girl 59 years younger than him.
Pictures of the couple garnered mixed reactions
"At first it seemed to me that a father is marrying off his daughter," wrote on Twitter user.
"There is no scope for youth in this country. Former Federal Minister Syed Iftikhar Hussain Gilani got married for the second time at the age of 80! And people say that money cannot buy happiness."
Well, it appears as though many have rushed to his defense saying it is better to publicly get married rather than having a secret affair. Many of them pathetically believe that it is better to get married in public than to have a secret affair.
Gilani is already married and has two daughters and a son. Pictures of the second marriage have gone viral on social media for the past two days. However, he did not say when the marriage took place.
In addition to this, he is also the grandfather to the famous new actor in the Pakistan entertainment industry, the 30-year-old Ameer Gilani from the hit drama serial Sabaat.
Last year, a renowned Pakistani car and motorcycle stuntman Sultan Mohammad Golden of age 60 landed in hot water after he illegitimately married a 12-year-old minor. Sadly, this is nothing new but rather a rampant culture in our society.
What do you think of this story? Let us know in the comments section below.