1. Success of Operation Zarb-e-Azb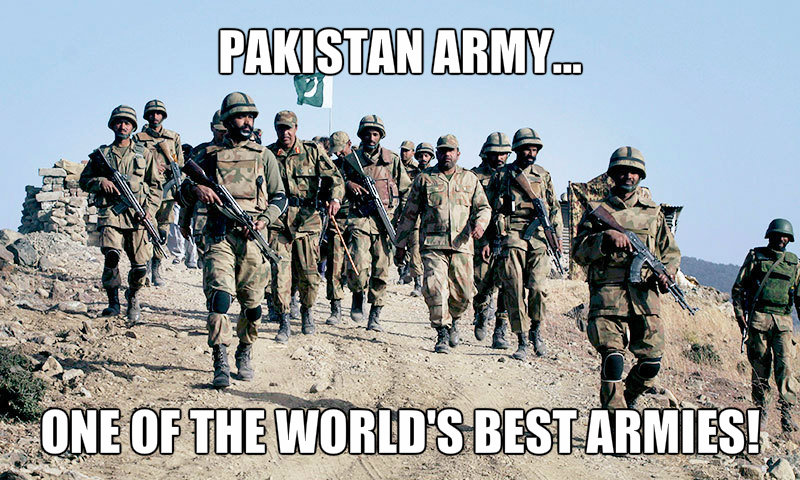 Pakistan Army is one of the most powerful armies of the world. The recent Peshawar Attack has revived the mission of completely eliminating terrorists from Pakistan and for that Pakistan Army has taken some major initiatives. If the passion, enthusiasm and determination of Pakistan Army remains the same, operation Zarb-e-Azb is bound to get successful (God willing).
 2. Arrest of Abdul Aziz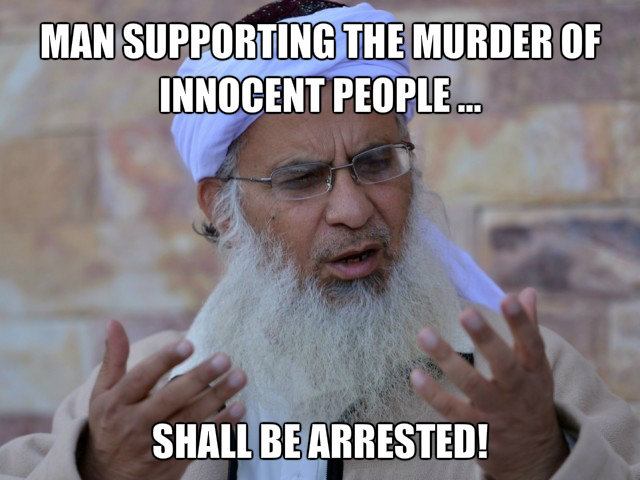 The times have changed. Today, the public of Pakistan does not fear to voice their concerns over anyone who spreads religious intolerance or hate speech. Same is the case with Maulana Abdul Aziz. The public has launched a FIR against him and if they keep pressurizing the authorities, no one will be able to save Maulana Abdul Aziz from getting arrested.
 3. Pakistan Reaching The Finals Of World Cup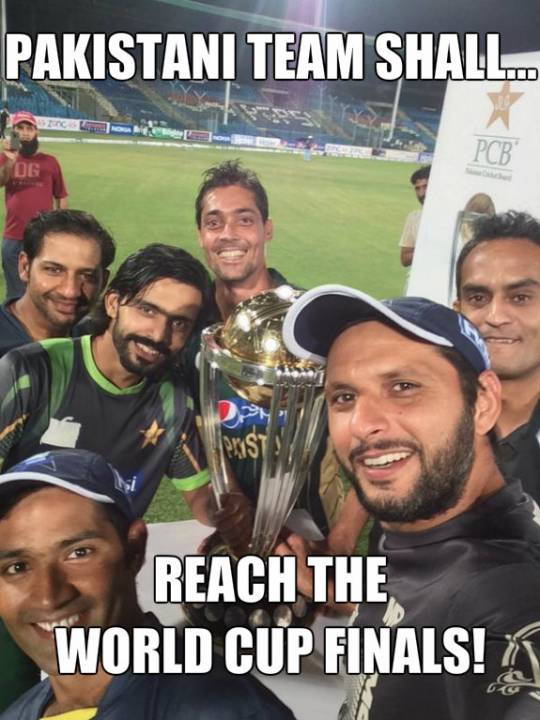 The latest display of team unity and performance of the cricketers specially Zulfikar Babar, Sarfaraz Ahmed, Umer Akmal, Ahmed Shehzad, and Saad Nasim have given the nation a ray of hope that Pakistan is going to perform exceptionally well in the Cricket World Cup 2015. It has high chances to qualify in the final rounds.
4. Free and Fair Mid-Term Elections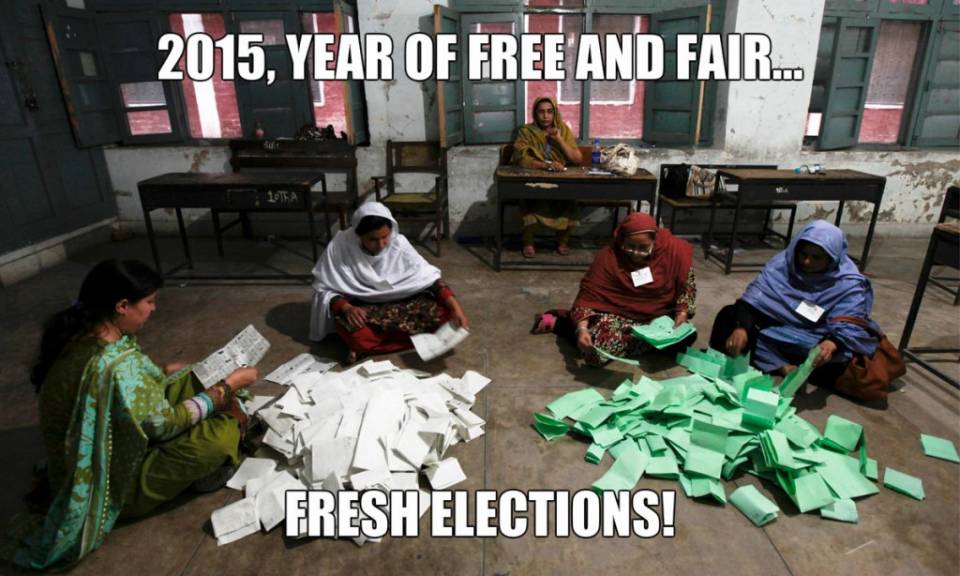 After the entry of Imran Khan in politics, the dynamics have drastically changed. The massive uproar against rigging in elections has elevated the chances of having transparent elections in the future.
5. Establishment of Imran Khan's 'Naya' Pakistan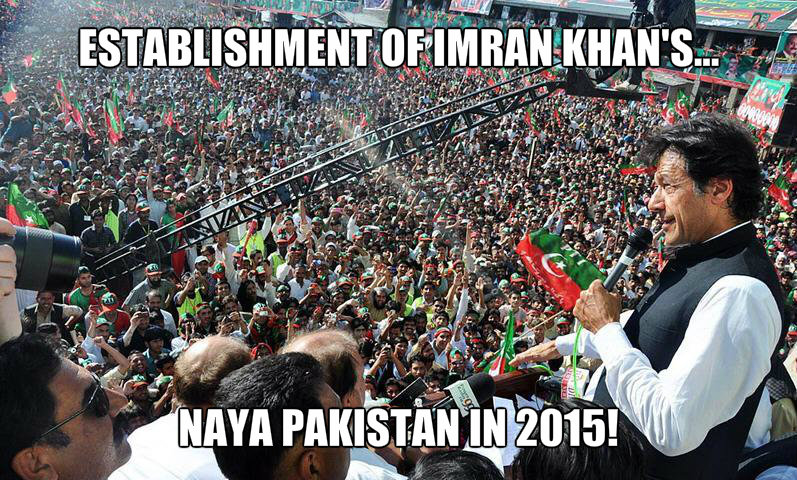 We foresee that Imran Khan's long-drawn struggle will materialize into establishment of 'Naya Pakistan'. Regardless of his politics, Imran khan's vision for 'Naya Pakistan' has been accepted and supported by the people at large. With the people's support and Imran Khan's persistent stand, Naya Pakistan free of corruption, injustice, and inequality will end the troubles of down-trodden people.
Related Article : Imran Khan Has Secretly Married BBC Weather Girl!
6. People Standing Up For Their Rights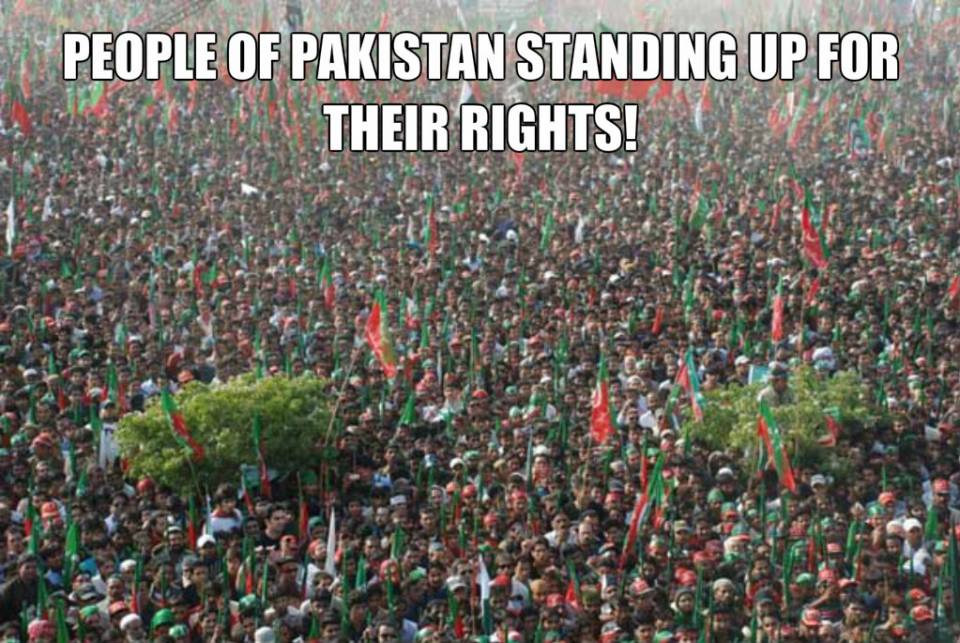 In current year, People became more aware about their rights that they had been deprived of for years. The events such as Imran Khan's Dharna, corruption of unscrupulous politicians, mass killing and terrorism have prompted people to rise own their own. As the result, the masses want to get the deserved privileges and for that they seem united. In coming year, people will stand for their rights and raise voice against any kind of injustice done to them.
7. Improved Global Reputation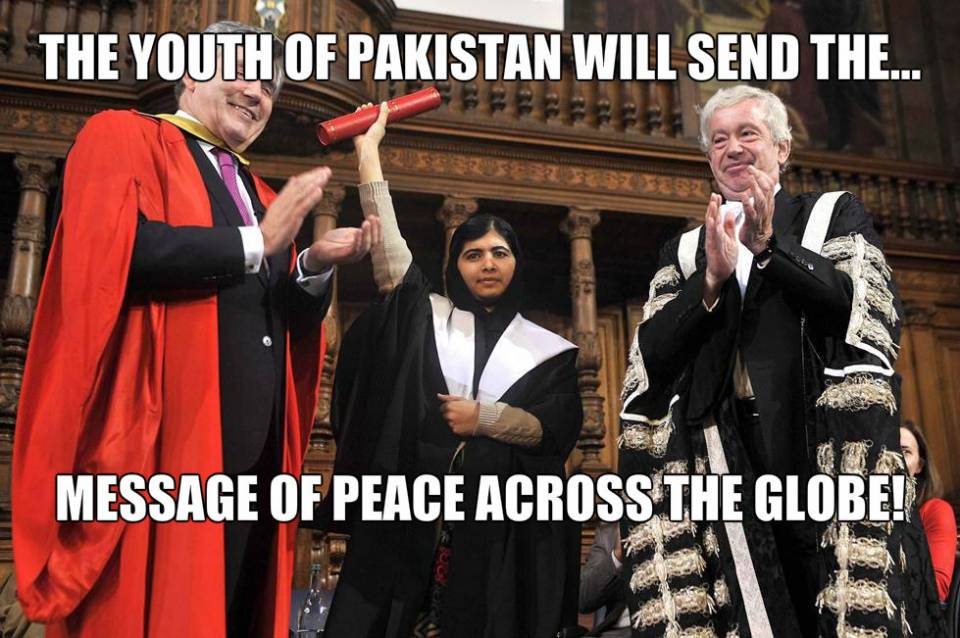 In year 2015, Pakistan shall earn respect from global community because it has set its direction right by taking decisive steps against terrorist outfits. With the political parties, Pakistan Army and whole nation united against the terrorism, Pakistan shall be absolved of terrorism once for all. As a result, peace will prevail, the economy will flourish and foreign countries will invest in Pakistan.
Related Article : 2014 – 'Pakistan: The Most Dangerous Country for Journalists'
8. Peace With the Neighboring Countries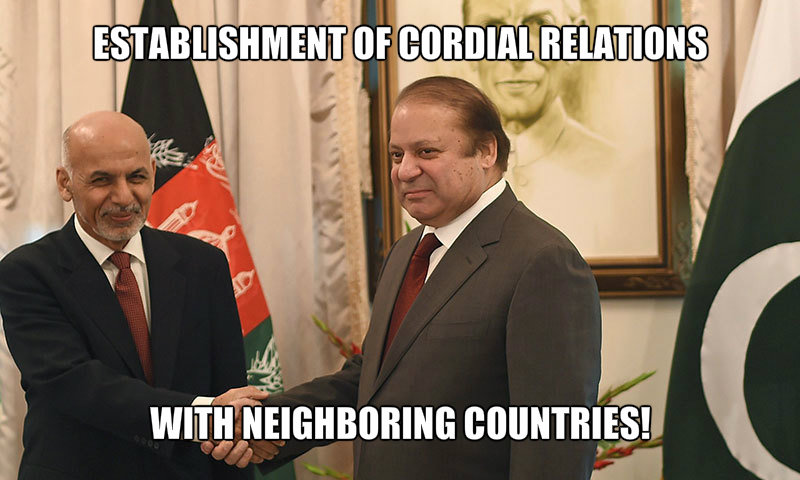 Recently dented relationship with China and years old animosity towards Afghan government shall end in year 2015. The governments of Pakistan and China signed trade agreements that will boost the bilateral relationship between the two countries. Pakistan's decision to co-operate with China to end Islamist terrorism in Xingjiang Province shall bring the two countries closer. Pakistan's increasingly improving relationship with Afghanistan at a time of U.S. withdrawal is a positive sign and both countries supporting each other to fight Taliban shall lead to peace in the region.