So this drama called "Saath Nibhaana Saathiya" has been there since the beginning of times. Kids remember being in school, doing their O-levels/Matric getting into A-levels/Intermediate to finding themselves a place in a university. But it doesn't stop there. Graduating, getting a job, and settling down and getting married, but what remained constant was this drama. Rumors have it that this drama is so ancient that it was Qaim Ali Shah's favorite serial as a kid.
So this drama serial is quite annoying and it just doesn't end. Here is the list of things that are more likely to happen before it ends.
1. IMRAN KHAN BECOMING PRIME MINISTER

And we all know what are the chances, and this still has more chances than that drama ending.
2. SHAHID AFRIDI PLAYING SENSIBLY
It seems impossible but not as impossible compared to this.
3. AN ALIEN INVASION
It will be the year 3016 and aliens will invade us. See this drama and go back feeling sorry for us. And probably this drama is still the only reason why don't aliens talk to us.
4. LAHORE HAVING A SEA AND KARACHI HAVING SNOWFALL
We can have these things but this drama will never end. Islamabad will be bigger than Karachi and Lahore combined too but Gopi Bahu will still be there. At this point, even if she dies her ghost will keep running the show.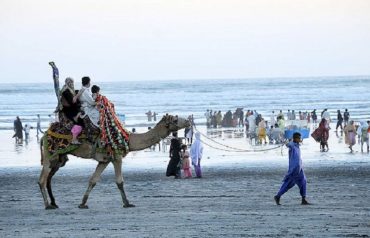 5. MISBAH COMING BACK AND SCORING AN ODI 100
6. JON SNOW TAKING WINTERFELL BACK
Yes, this will happen. Don't think anymore.
7. SALMAN KHAN GETTING MARRIED
Even Sallu Bhai will get married but this drama will be there until the end of the times.
8. GIRLS FINDING THE PERFECT ANGLE AND LIGHT CONDITIONS FOR A SELFIE
Now we're talking. This has to be one of the two most impossible things in this world, the other being Ramiz Raja not sounding dirty while commentating (see #RamizPorn on Twitter). Yes, these things will happen, but this drama will never end.
So yeah, this Gopi Bahu has been there since the beginning of the times and will probably remain forever. The old scriptures might have been ruined so no proper evidence but it has been claimed that Adam and Eve used to watch this drama together. It's that old.