If Pakistan's population growth rate from 1947 was predicted to be 2% per year, then the country's current population should have been 120 million, instead of 180 million. Overpopulation has come as one of the biggest problems of our country and the government tends to pay no heed to it. In fact, the last census in Pakistan was conducted back in 1998, instead of 2008 – and we have no idea about why the population rate has sprung up.
Here are some reasons that are actually the causes of the current over-population crisis Pakistan is going through.
1. Lack Of Women Empowerment
Due to the chauvinist beliefs of our society, it is presumed that men have more authority over women. Women are subject to accepting anything that is thrown their way, thus, if the man wants more kids – the wife has to obey accordingly without second questioning the husband's decision and turning into a baby-making-machine.
2. Poor Response From The Government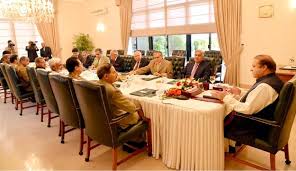 Since the last census was conducted in 1998, the government has no idea of what the current population is – this just shows how neglectful the government has been towards the growing population of Pakistan – no heed is being paid to the causes of overpopulation.
3. Illiteracy Among The Masses In Pakistan
  Pakistan's adult literacy rate is at 65% – that leaves the other 35% illiterate – literally, that means the adults cannot sign their own names on a paper. Regarding the circumstances of over-population, one can only imagine what values the other 35% holds.
4. Imbalance Between Birth And Death Rate
Since there is a vast imbalance between birth rate and death rate in Pakistan, more than 31/1000 at the peak of its times, more people are being born than dying in the country – which is leading to overpopulation in the country.
5. Lack Of Family Planning
The masses of Pakistan have no idea about family planning – they are not used to the term "bachay do hi achay!" – although there are several Sabz Sitara clinics that provide 'Chaabi wali goliyan' for a controlled family.
6. Strong Religious Beliefs That Focus On Expanding The Family
Since our religion encourages expanding the family, our people are mostly driven by this obscene concept. Recently, there was a man from Quetta who had 50+ children from 3 wives, and he planned to further expand his family.
7. Technological Advancement In Fertility Treatment
There have been some breakthroughs in medical science lately that have lead to advancement in fertility. These can make barren women fertile and also increase the age of a woman to be able to give birth, it is not rare seeing a couple in their late 50s giving birth to their 7th or 8th child.
8. Increase Of Immigration And Afghan Refugees
It is not just the general Pakistani public, the country caters to the largest numbers of immigrants in the world – especially Afghan refugees, which have lead to an increase in the overpopulation of this small country.
The growing population of Pakistan has caused us many problems – the government needs to resort to ways to control it; like providing better education, raising awareness of family planning and most importantly, the long-awaited census.