Ramadan, a period of fasting and deep reflection undertaken by Muslims during the ninth month of the Islamic calendar, is all set to begin. The world's two billion Muslims, around one-fifth of humanity break keep Ramadan fast, to fulfill one of the religious obligations. These Iftar images from all around the world signify our unity and send a message that Islam is a religion of peace.
1. Karachi, Pakistan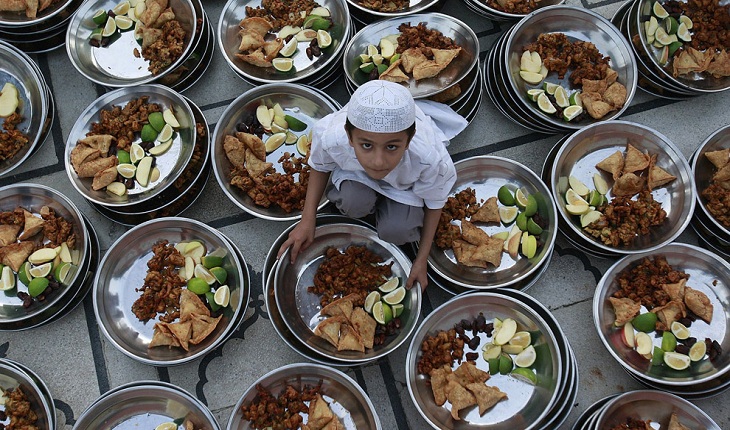 Source: pinterest
A child prepares Iftari in a mosque in Karachi.
2. Faisal Mosque In Islamabad, Pakistan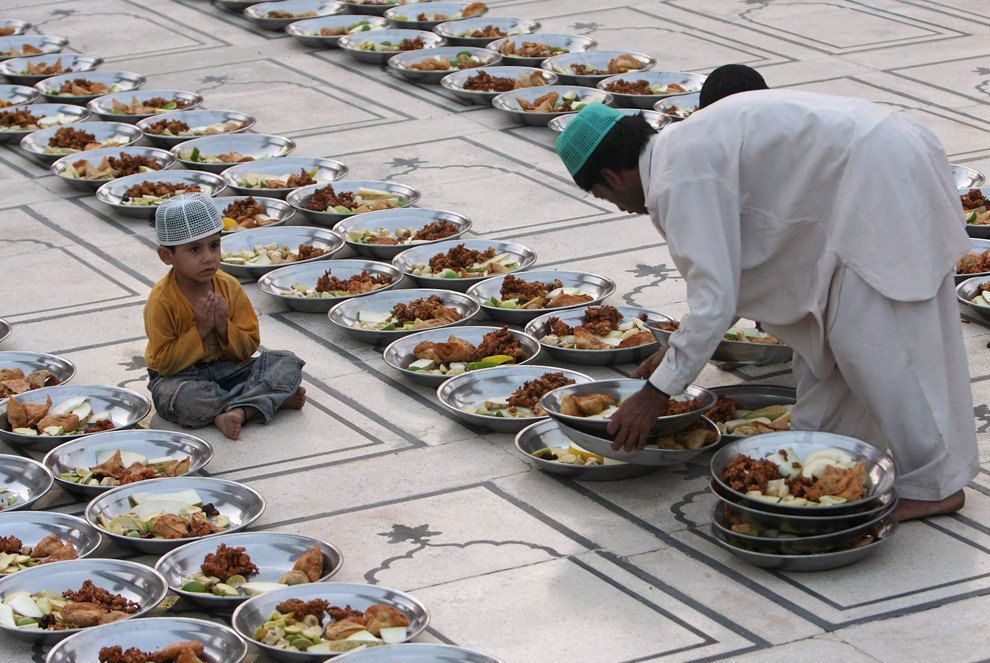 Source: tumblr
A Pakistani Muslim arranges food stuff for Iftar, a time to break the fast, as a child looks on at a mosque in Islamabad, Pakistan
3. Jama Masjid In New Delhi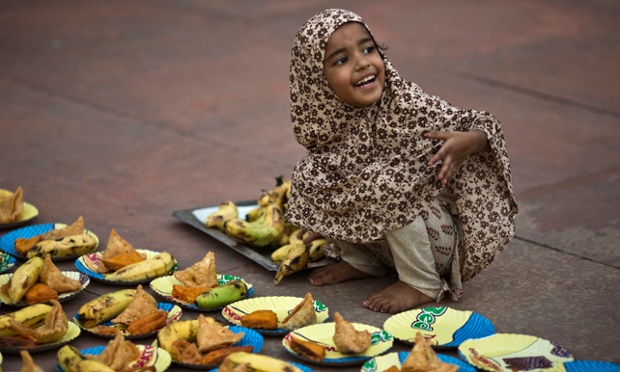 Source: ibtimes
A Muslim girl arranges plates before iftar meal on the first day of the holy month of Ramadan in India at the Jama Masjid- Delhi.
3. Mecca Masjid In Hyderabad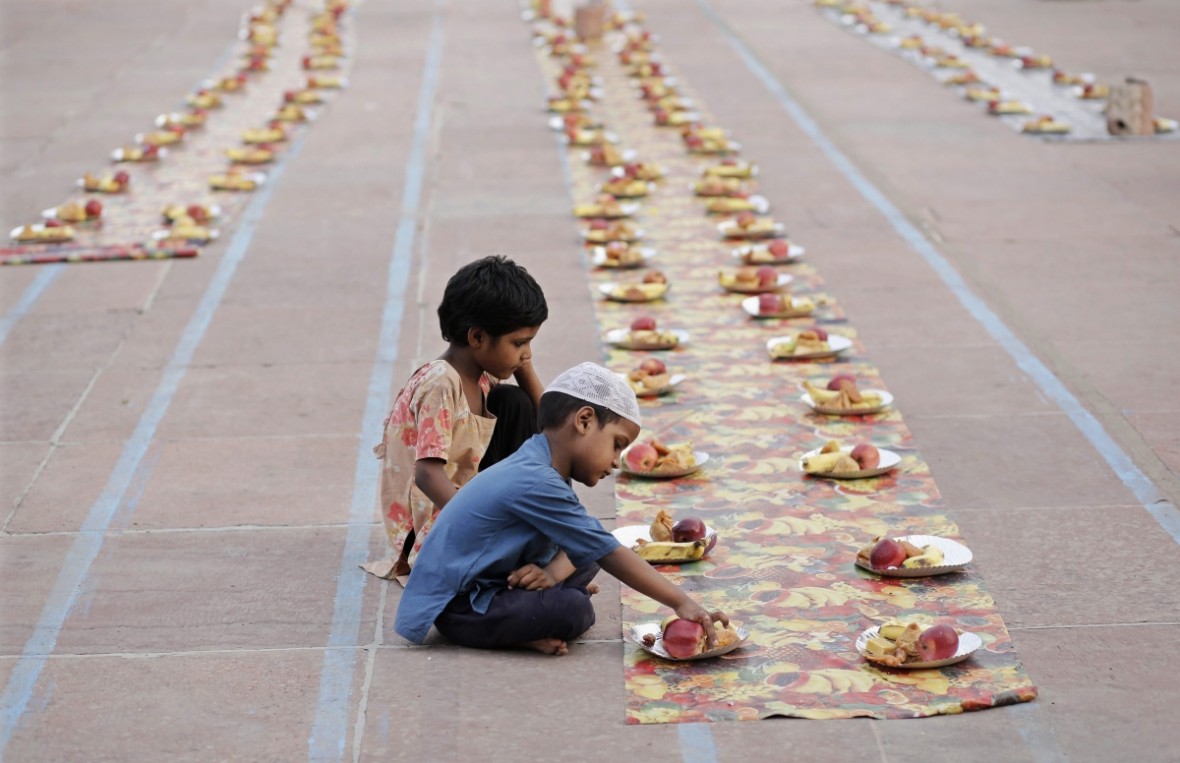 Source: REUTERS
Children sit next to food placed for Muslims before the Iftar (breaking of fast) meal, during the holy fasting month of Ramadan in India, at the Jama Masjid (Grand Mosque)
4. Shrine Of Sufi Saint Hazrat Nizamuddin In India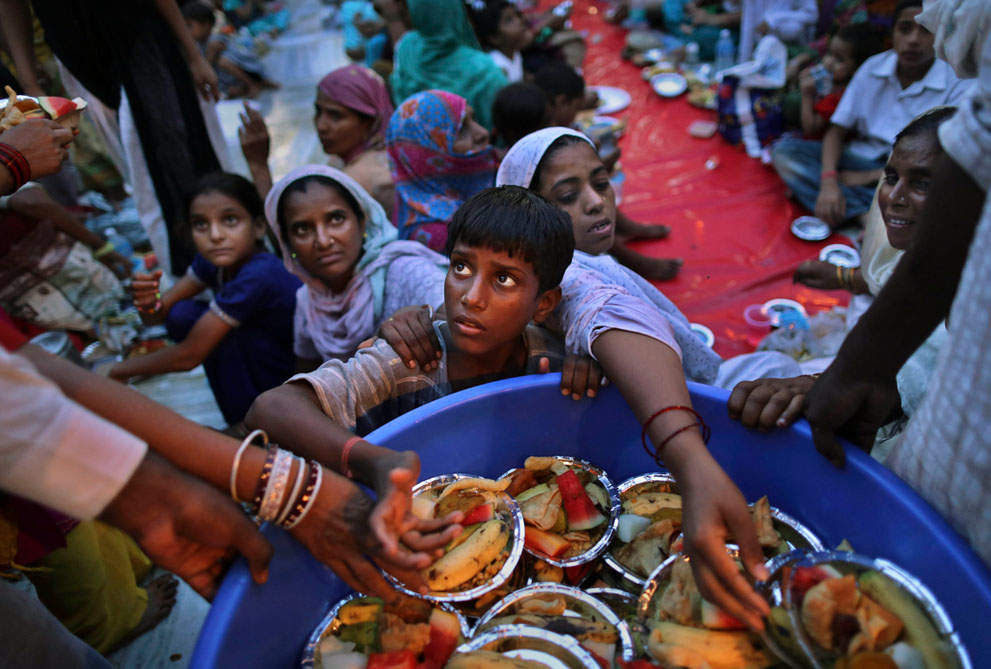 Source: Kevin Frayer
An Indian boy has his hand pushed away as he tries to take donated food from a volunteer before breaking the Ramadan fast at the shrine of Sufi saint Hazrat Nizamuddin in New Delhi, India.
5. Blue Mosque In Istanbul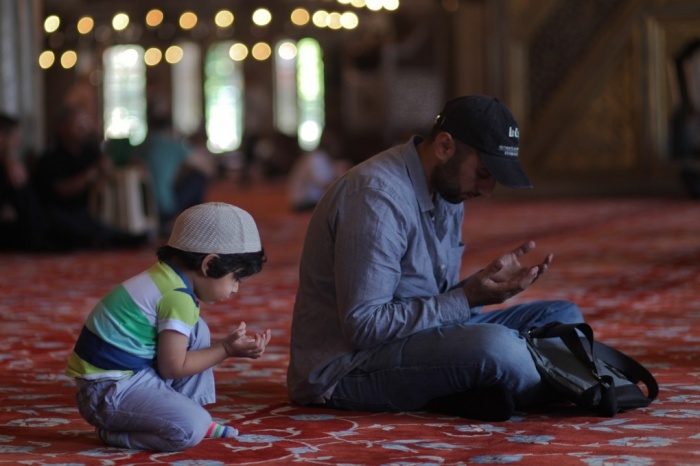 Source: Ahmed Deeb
A Turkish man and his son are praying at the Blue Mosque in Istanbul on the first day of the fasting month of Ramadan in Turkey.
6.  Al-Satie Mosque In Philippines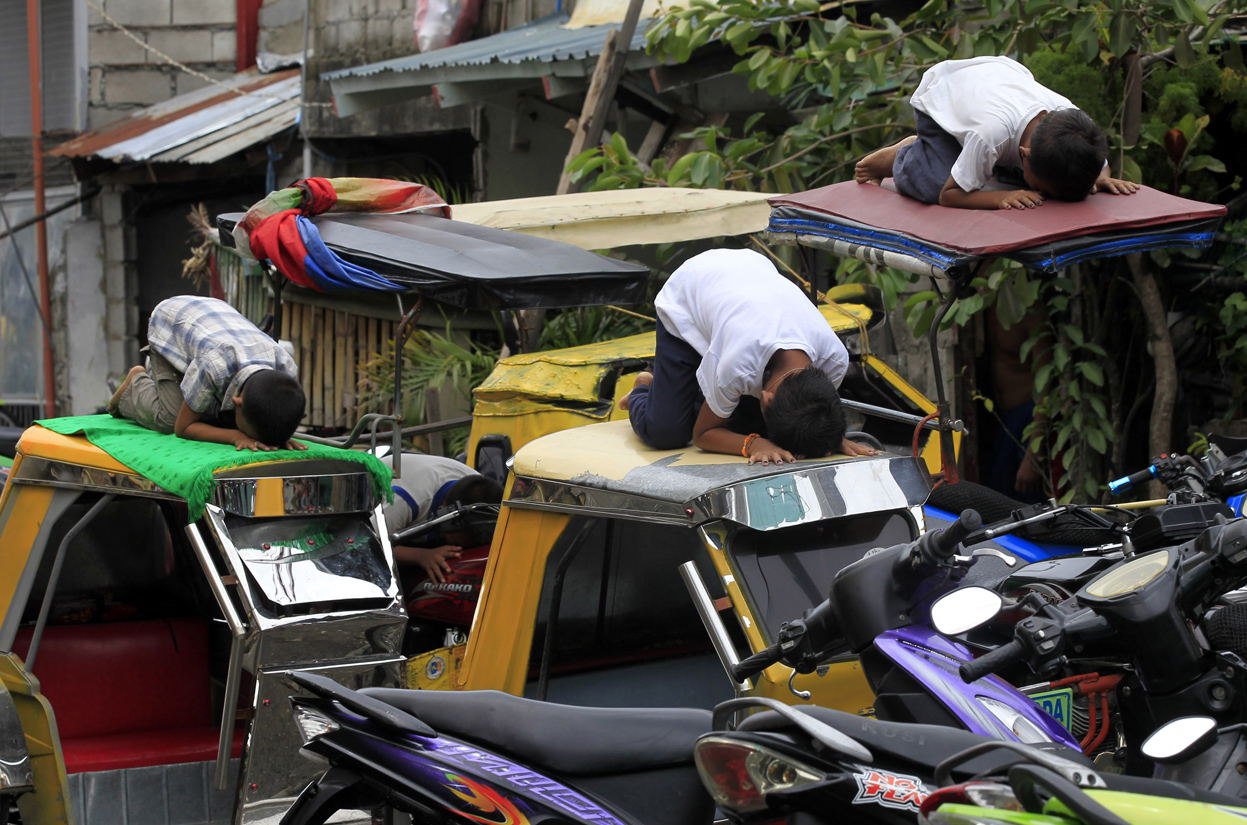 Source: Telegraph
Muslim youths pray atop motorcycle taxis during the fasting month of Ramadan in front of Al-Satie Mosque in Baseco, Tondo city, metro Manila.
7. Indonesia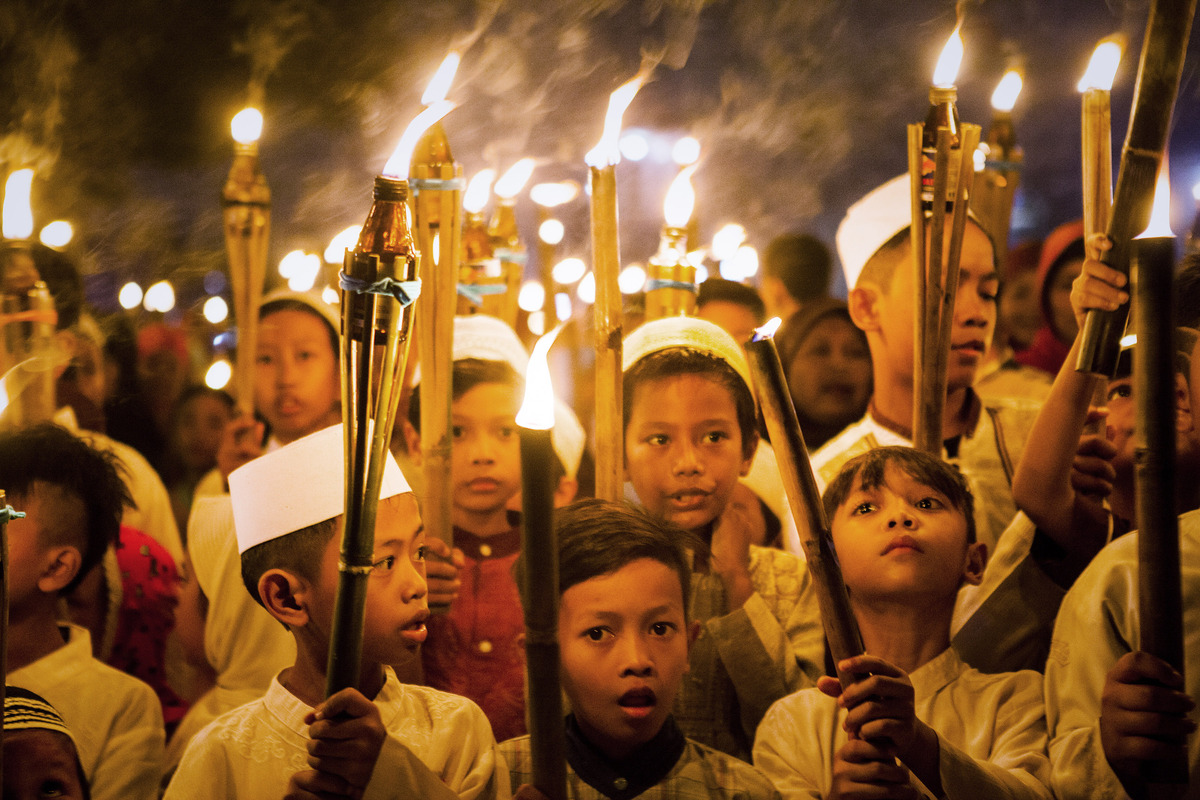 Source: bluegape
Children carrying torches in ramadan month in Indonesia.
8. Strasbourg Grand Mosque In France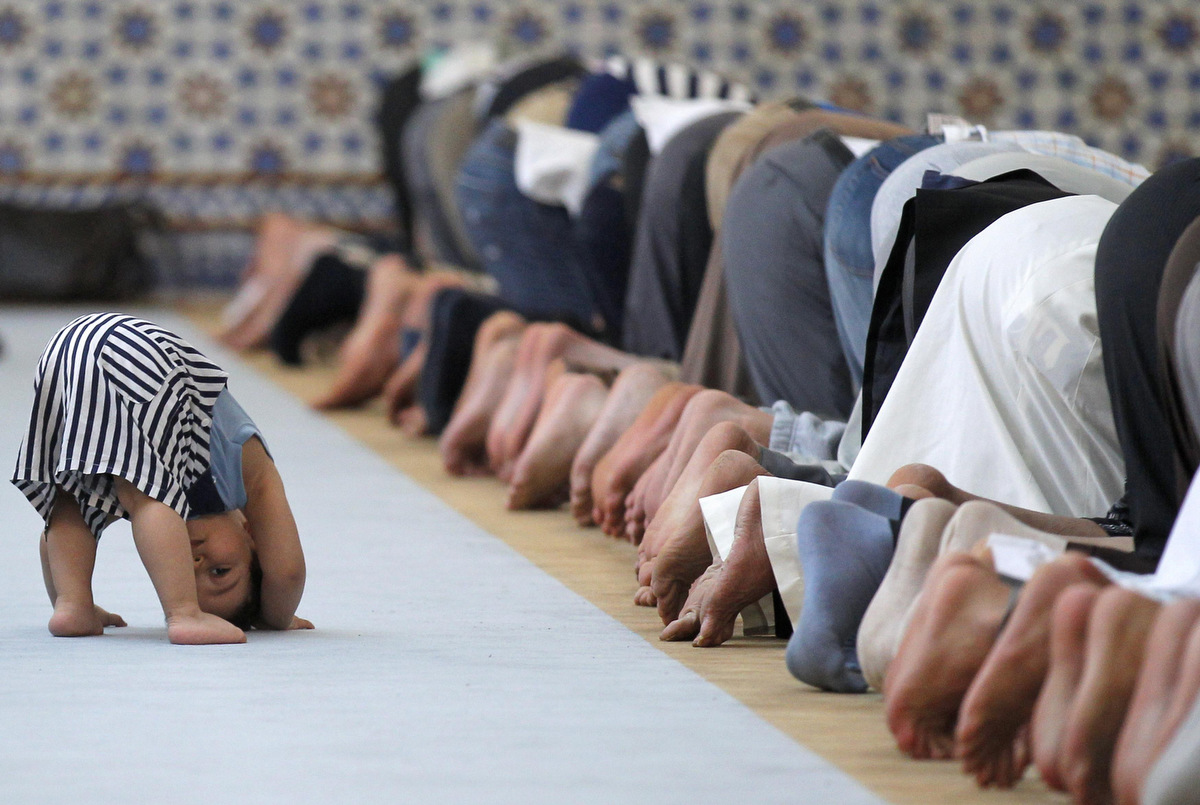 Source: telegraph
A child is seen near members of the Muslim community attending midday prayers at Strasbourg Grand Mosque in Strasbourg on the first day of Ramadan.