Recently there has been a lot of buzz about the campaign conducted by the students of BNU Lahore, on trying to get people to speak up about menstruation instead of treating it like a dirty secret and stigmatizing the idea of buying pads and women having their period.
Yes, it was undoubtedly a daring task and if you thought that was something you should check out the rest…
1. The BNU Sanitary Pads Campaign
The Students covered a wall with pads that had anti-stigmatizing slogans written on them, "WHY SHOULD I BE EMBARRASSED"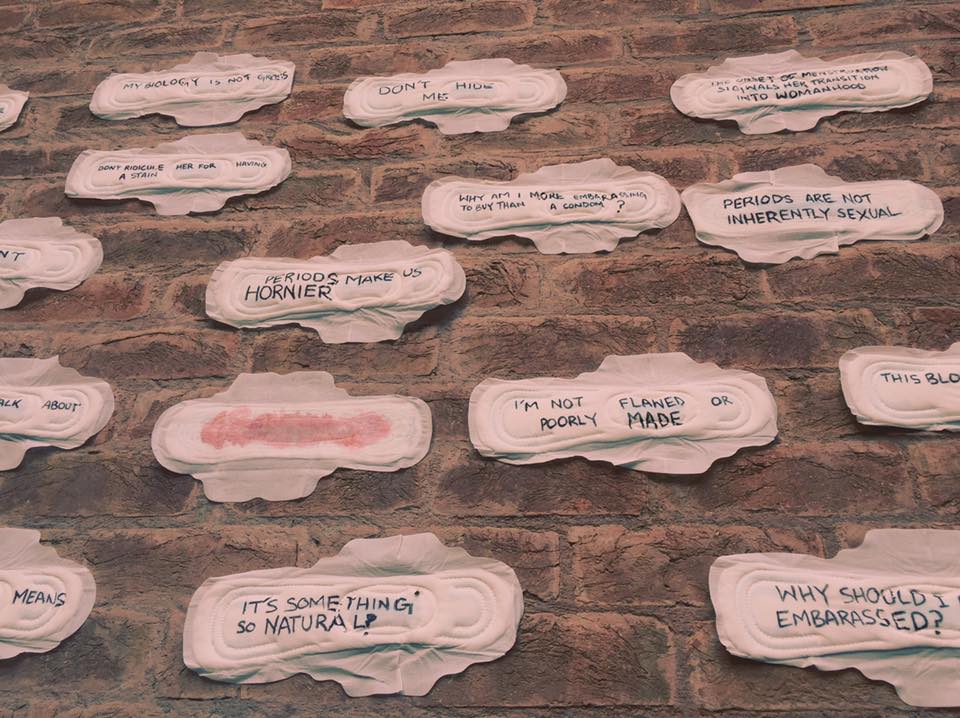 Source: Mangobazz
2. WAF ( Women's Action Forum) Protests On The Hudood Ordinance Passed by  Zia-Ul-Huq
This campaign was run to remove the adultery laws within the Hudood Ordinance which were being wrongly used aginst women. 
12th February, 1983 – Lahore, Pakistan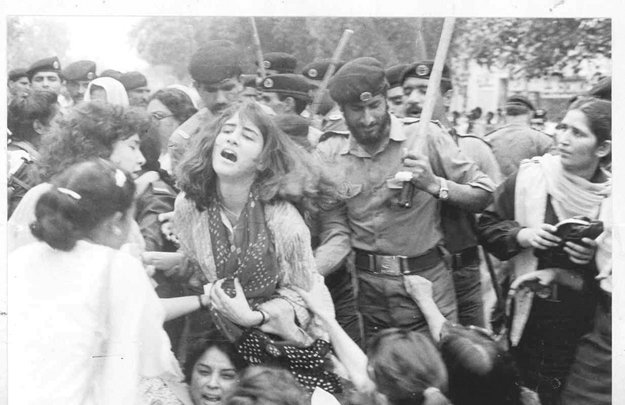 Source: TheTribune
3.  Hazara Community Protest by Not Burying Their Dead After A Bomb Blast That Targeted the Shia Community.
January 14, 2013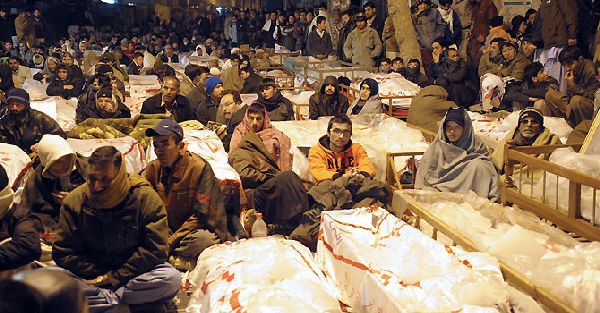 Source: Dawn
4.  Movement For the Restoration of Democracy In Pakistan 
Although this movement was politically inclined, it was fueled mostly by people who believed in fighting in the cause of democracy and many student unions were involved as well. The Movement took place to remove General Zia-Ul-Huq.
Karachi, 1980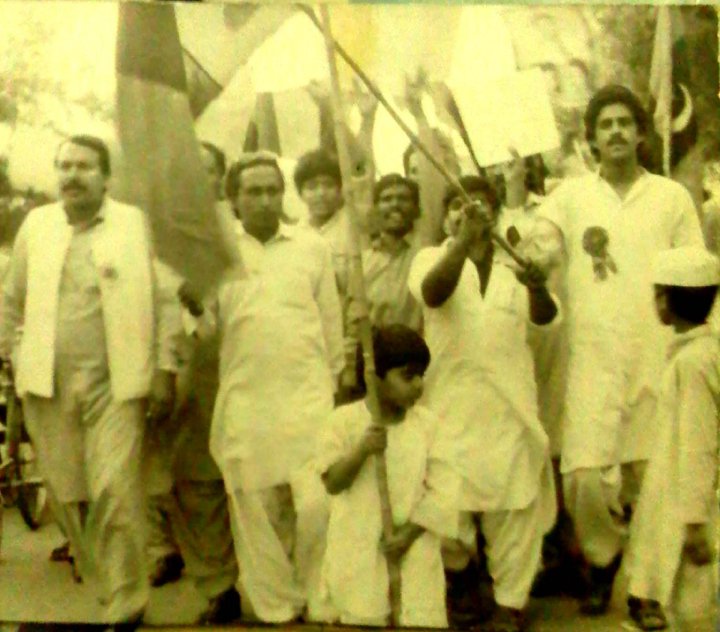 Source: Wikipedia
5. Sindhudesh Movement
Is a concept floated by some Sindhi nationalist Parties in Pakistan for the creation of a Sindhi state, which would be independent from Pakistan. The movement was based in the Sindh region of Pakistan and was conceived by the Sindhi political leader G. M. Syed.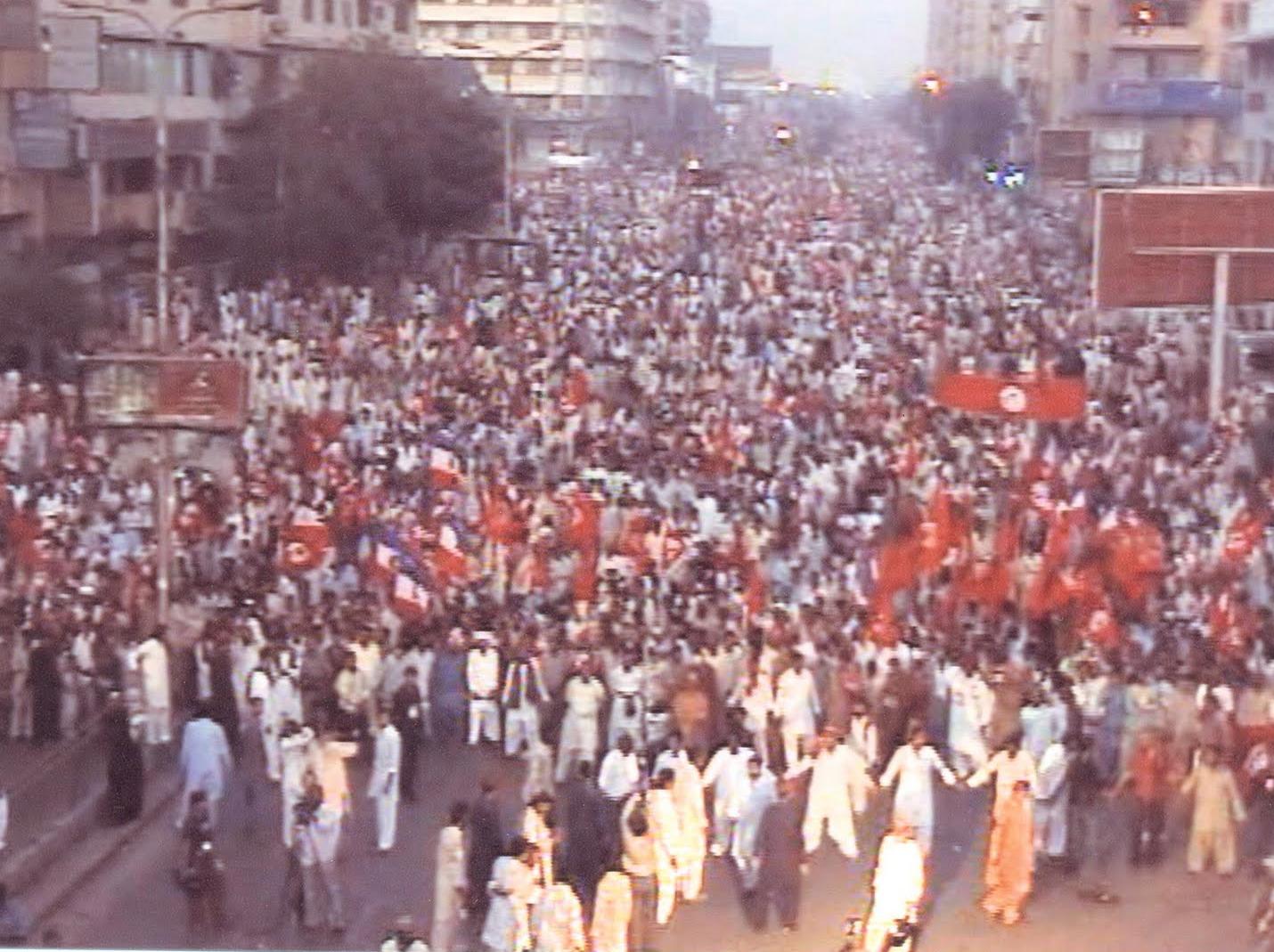 Source: 
sindhudesh-freedom-movement.blogspot.com
A Sindhi literary movement emerged in 1967 under the leadership of Syed and Pir Ali Mohammed Rashdi, in opposition to the One Unit policy, the imposition of Urdu by the central government and to the presence of a large number of Muhajir (Indian Muslim refugees) settled in the province.
6.  Progressive Writers Movement
These groups were anti-imperialistic and left-oriented, and their movement tried to inspire Pakistanis through their writings advocating equality and attacking social injustice and backwardness.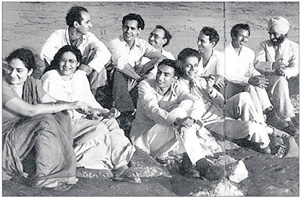 Source: Dawn
Sultana Jafri, Ismat Chughtai, Vishwamittra Aadil, Ali Sardar Jafri, Krishan Chander, Mahendranath, Mumtaz Hussain, Rajinder Singh Bedi and (in the front) Sahir Ludhianvi and Habib Tanvir in 1946
7. National Students Federation
One of the oldest progressive student organisations in Pakistan which began as the student wing of the Communist Party of Pakistan (CPP). They were at the forefront of the movement against Ayub Khan's dictatorship in 1968.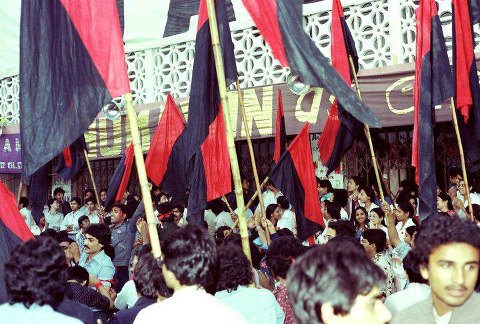 In the late 1970s and 1980s the NSF became part of the progressive electoral alliances, the United Students Movement(USM) in Karachi and now has little or no presence.
8.  Fix It Campaign
Alamgir Khan's objective was to draw attention to the basic problems of the city. Now, the social media campaigner and civil activist who started the #FixIt movement has started to recruit more and more youngsters in his campaign.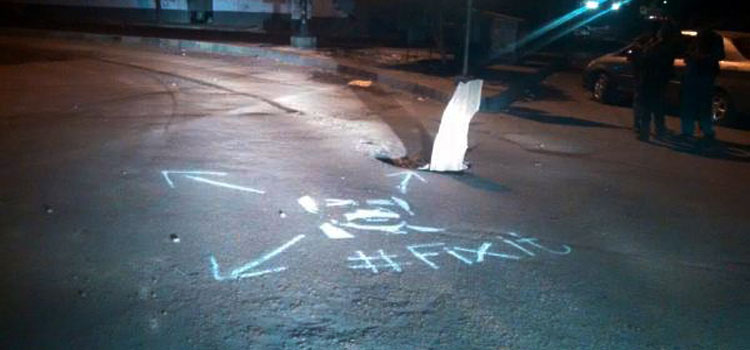 Source: propakistani.pk