Here are a few Americans who weren't afraid to stand up for what is right and protest against Donald Trump and his hate mongering ways. Here are a few unsung heroes that the world should be proud off! 
1. Mexican / American Journalist: Jorge Ramos
The Emmy Award winning Spanish language journalist asked Donald Trump about his deportation laws at a press event, standing his ground on Trump's ignorant ways till he was escorted out of the room. Upon a reporter asking if Trump becomes president, will non-white reporters be kicked out of the White House Briefing Room? Jorge Ramos answered, "Well, we don't know. That's exactly what he did to me. And he acted in an incredibly authoritarian way. That's exactly what he did. And that's dangerous for press freedom in the United States".
source: google
2. These Two Young America School Kids
Students from Booker T. Washington, Edison and Bishop Kelley high schools were among the many protesters who showed up at Trump's rally in Tulsa. Kieran King-Sellars, a high school sophomore, was one of two students who came up with the idea to protest. He was upset when he heard that Trump was coming to town because he considers Trump a racist. "Our only course of action was to protest."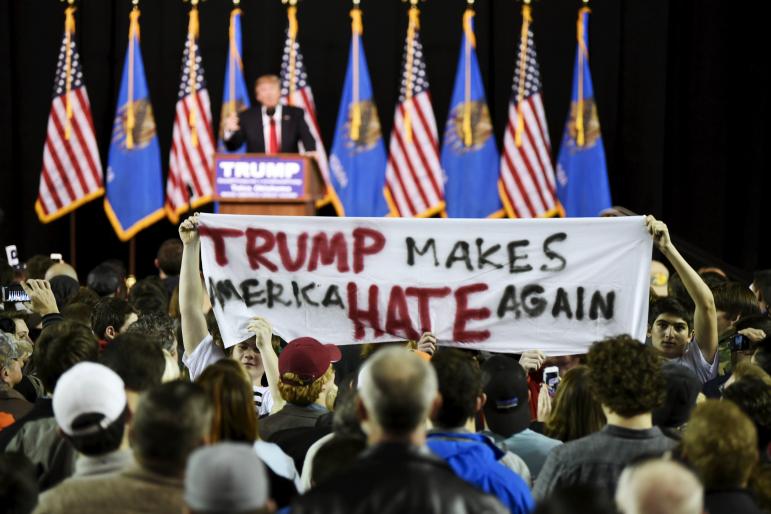 Source: www.ibtimes.com
3. American Muslim Protester: Syed Saqib Hussain Javed
This brave Pakistani / American took a stand against Mr. Trump's wild allegations on Muslims and Mexicans. He went to trump's rally dressed in traditional Pakistani attire and started to yell out his feelings, "Not all Muslims are terrorists; not all Mexicans are rapists" after the incident Syed told reporters that " The crowd got hostile. I was five feet away from Trump. He told the police to take me out of the rally and the police said if I didn't leave, I would be arrested."  
Source: Facebook
4. American Sikh Protester: Arish Singh
Arish Singh, held a banner that read "STOP HATE" during one of trumps rallies in Iowa. He also interrupted the politician during his speech a few times and was escorted out of the rally forcefully. Trump also mistook him for being a Muslim. "But if he thought I was a Muslim, I would not have a problem with that because we all have to stand with the Muslims and reject the hate that is being directed towards them"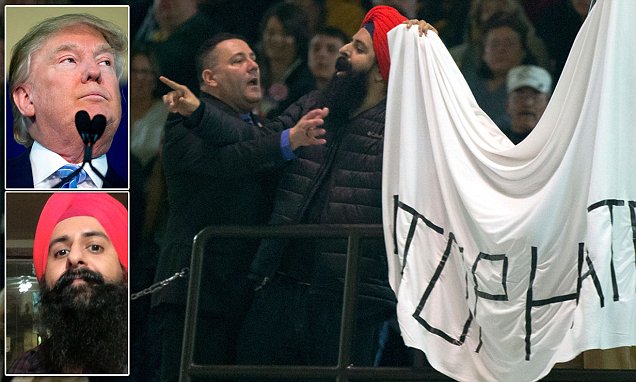 Source: 
www.dailymail.co.uk
5. American Muslim Protester: Rose Hamid
Rose, president of the nonprofit "Muslim Women of the Carolinas", decided to show trump what Muslims and Islam are all about. She was a silent protester who wore a t-shirt that read "Salam, I come in peace"  and a star that read "Muslim" to represent the patches that Jews had to wear in Nazi Germany. She was aggressively heckled as she was escorted from the campaign event in South Carolina.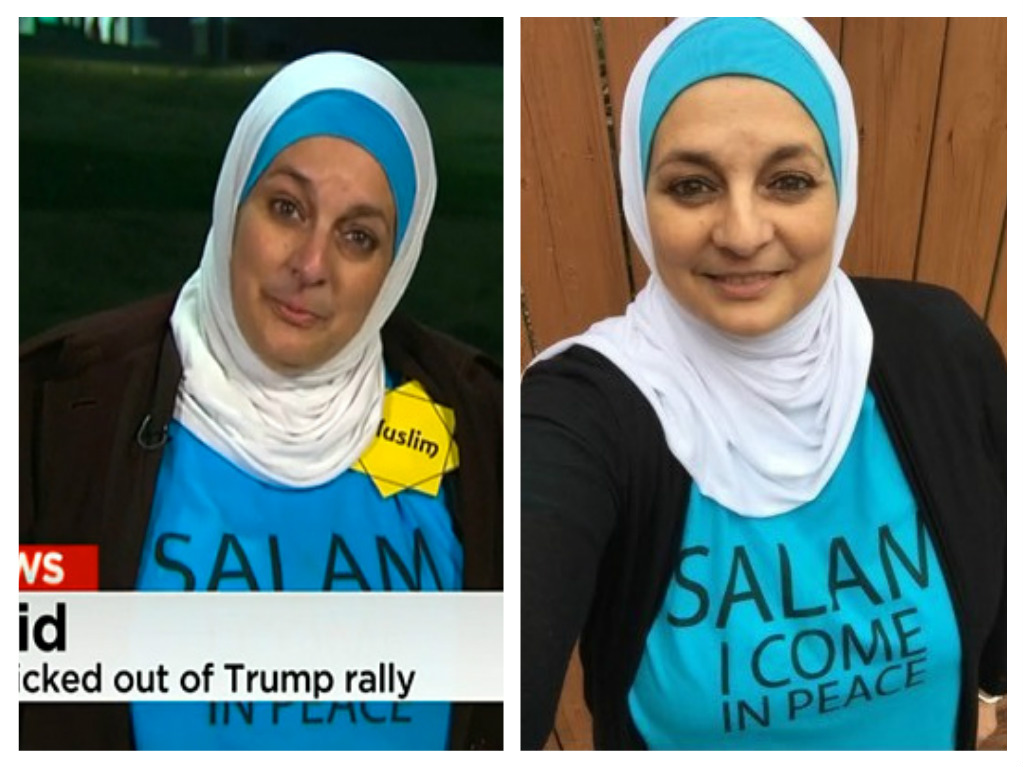 Source: theguardian
6. Famous American Actor: Tim Allen
Tim, famous for his TV role on "Home Improvement" and many other movie and TV roles, was willing to come out and make a public announcement about trump, "I think it's funny because Donald Trump is kind of in the spirit of old Greek tyrants, where they used to vote in a guy that had no encumbrances".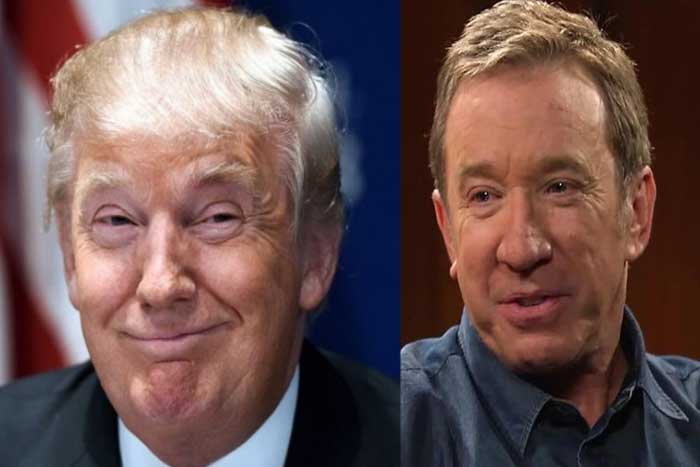 Source: www.thepoliticalinsider.com
7. World Renowned Colombian Singer: Shakira
 In a series of tweets she called Trump, as well as a speech of his "hateful, ignorant and racist"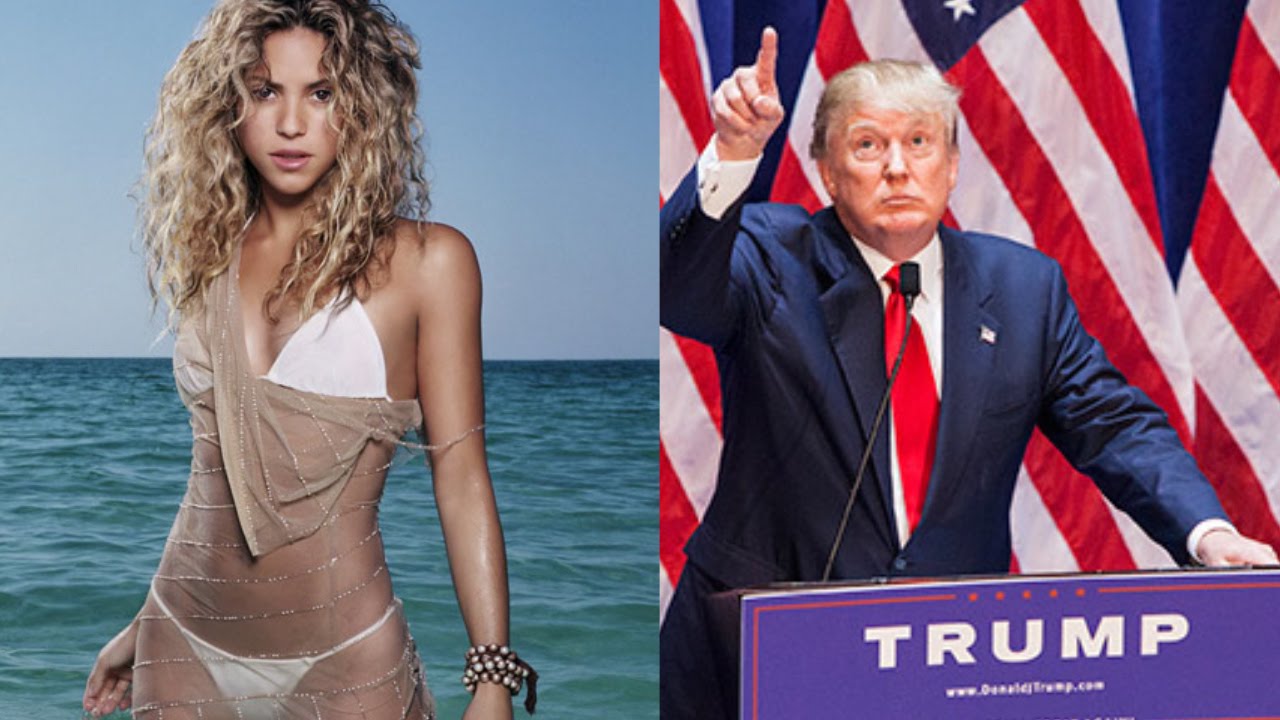 8. British Author: J.K. Rowling
The renowned author spoke out against Trump's "Hitler-like" immigration policies when BBC Newsbeat compared Trump to the Harry Potter villain, Voldemort!
How horrible. Voldemort was nowhere near as bad. https://t.co/hFO0XmOpPH

— J.K. Rowling (@jk_rowling) December 8, 2015
<%2