As humans, we know the relationship between a father and son begins with love. A father plays an essential role in a son's life and can teach his son valuable life lessons. However, there are situations in which the father-son relationship gets complicated. As a result, the need to highlight the significance of strong communication between a father and son is essential. This is exactly what 7up is depicting through its new commercial "Dil Ki Baat".
The advertisement light-heartedly showcases that at times, it is difficult for Pakistanis, specifically for father and son to say what they feel ("Keh haan, kabhi kabhi mushkil hota hai kehna Dil ki Baat").
In this advertisement, 7up highlights the Pakistani culture of bottling up emotions pertaining to love, gratitude, and appreciation. 7up not only unbottles all these positive feelings, but it also facilitates in bringing down the walls around emotional vulnerability. It helps Pakistanis to overcome their internal struggle of apologizing for their mistakes, no matter how big or small they may be.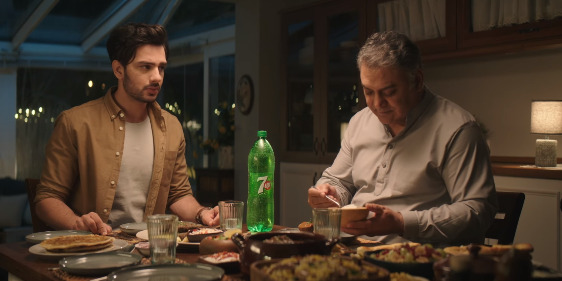 Illustrating the beautiful father-son relationship
As evident in the advertisement, the understanding father, (Asif Raza Mir), can at some level relate to his son by being reminiscent of his own youth. But being a conventional Pakistani parent, he avoids letting on too much emotion or expressing it. Moreover, his affectionate and supportive mother, assures him that everything will be fine.
Through this TVC, 7up is helping fathers and sons express their emotions and feelings for each other without having to say anything but by just sharing a 7up. By being the integral element of these enabling emotions, 7up also becomes the fourth and the most endearing character of the advertisement. The character also makes the entire scenario heart-warming and pleasant.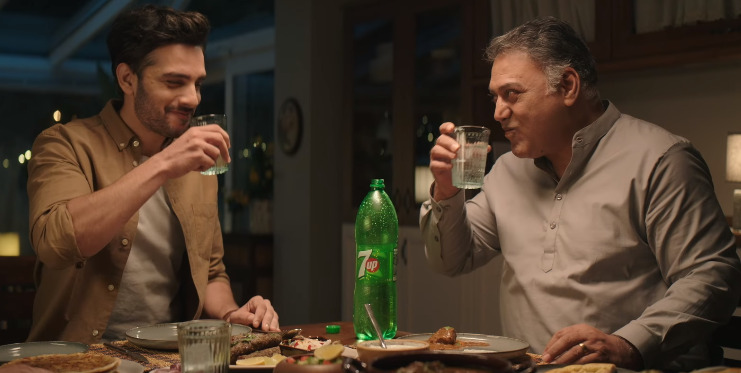 The highlight of this advertisement is the soul soothing background music. It perfectly illustrates the father-son bonding with near perfection by integrating the suave aesthetics of the visuals and environment.
The story was brought to life by the acting prowess of Osama khan, Asif Raza Mir and Hina Bayat. It was especially refreshing to see that no long winded dialogues were needed by Asif who expressed a ton of words without uttering a single one on screen.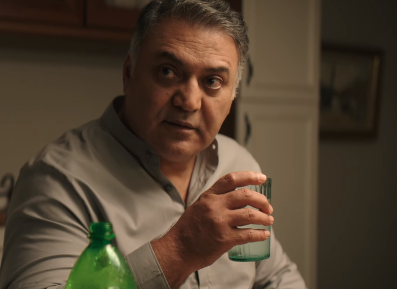 This advertisement also explains how the some important things in life often tend to become the most difficult thing to be expressed. As a result, 7up has comprehensively illustrated an image of affectionately expressing your #DilKiBaat