You might have come across many funny naming restaurants in your vicinity but none of them is as quirky or weird in concept as the ones mentioned below.
1. Heart Attack Grill, Las Vegas, Nevada
With the tagline: "Taste worth dying for!" it showcases a ' total calories served' counter and the owner going on air to announce his food "might kill you", this restaurant has never been afraid of gimmicks.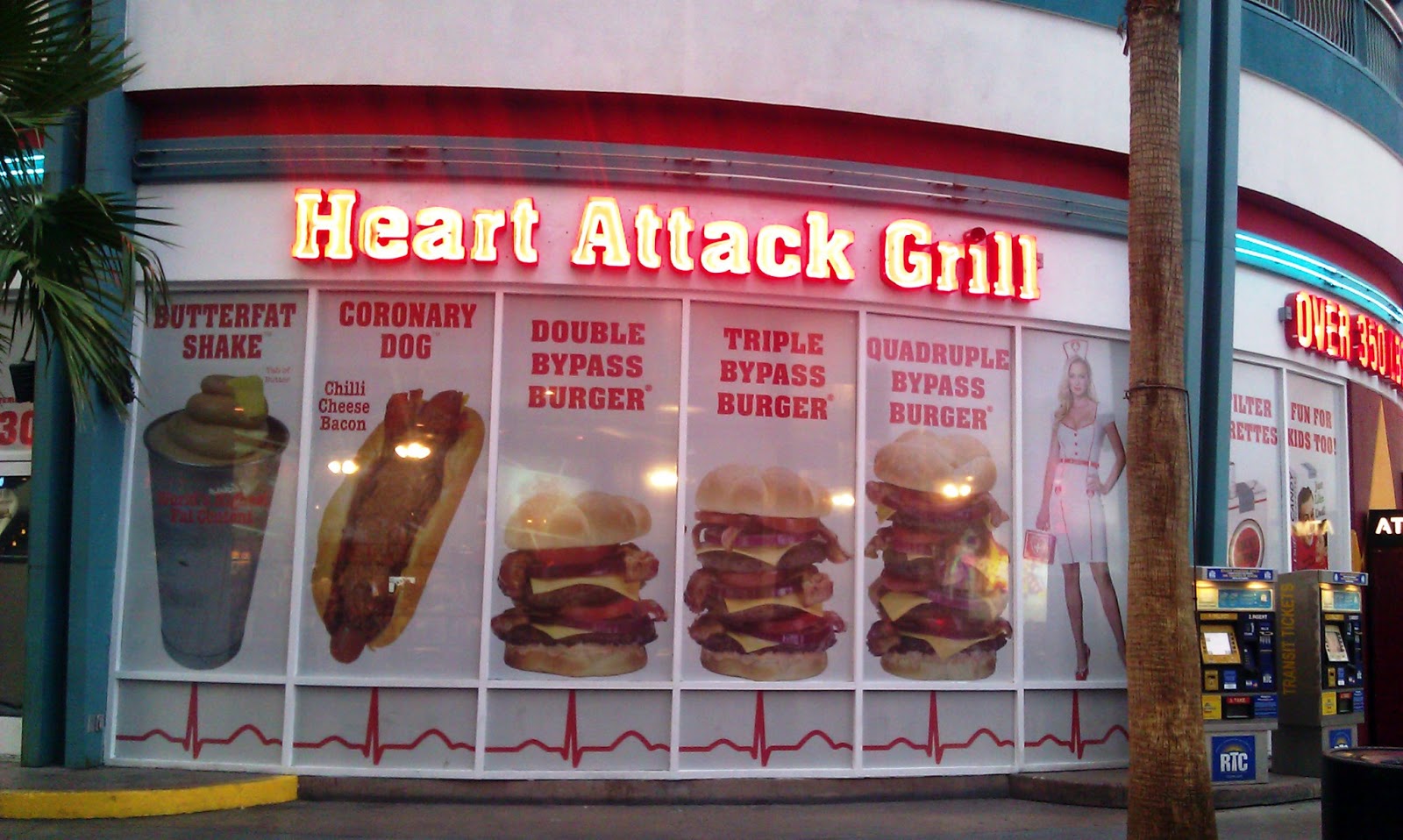 Source: www.theburgerreview.com
2. Devil Island Prison Restaurant, China
This restaurant wants people to be afraid of committing crimes so leads them to their tables in handcuffs and has waiters dressed in a white and black stripped uniform.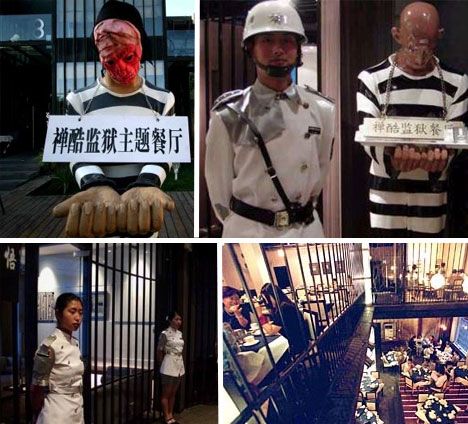 Source: www.pinterest.com
3. Ninja New York – New York City, USA
This restaurant is designed to look like a 15th-century Japanese feudal village, with waiters dressed as warriors.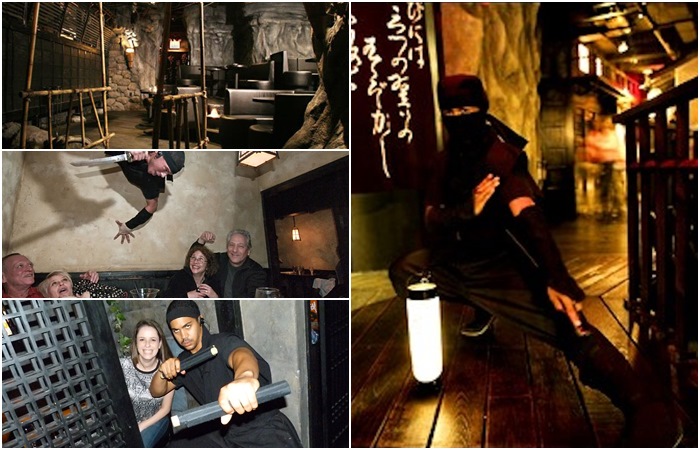 Source: www.comedyflavors.com
4. Modern Toilet Restaurant, Taiwan and Hong Kong
This bathroom themed restaurant serves food in pans and the customers sit on toilet seats instead of normal seats.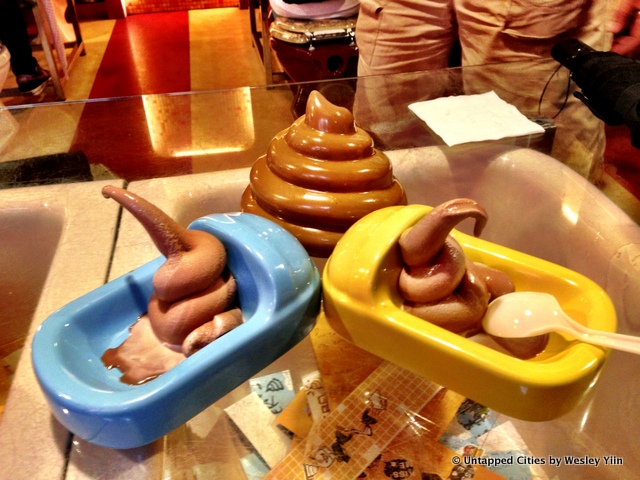 Source:whenonearth.net
5.Ice Restaurant, Dubai
Everything in the restaurant is made up of ice. From the seats to cutlery.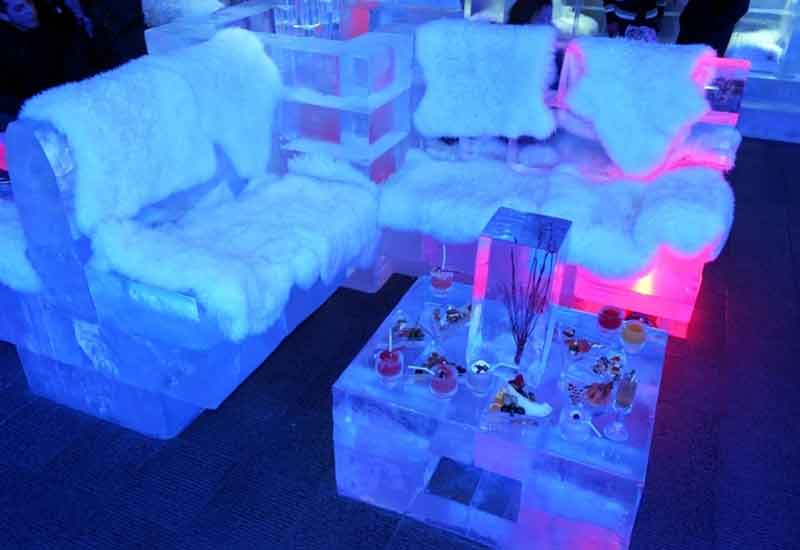 Source:www.hoteliermiddleeast.com
6. Redwoods Treehouse, Warkworth, New Zealand
This restaurant is constructed in a tree, and is 32 feet above the ground.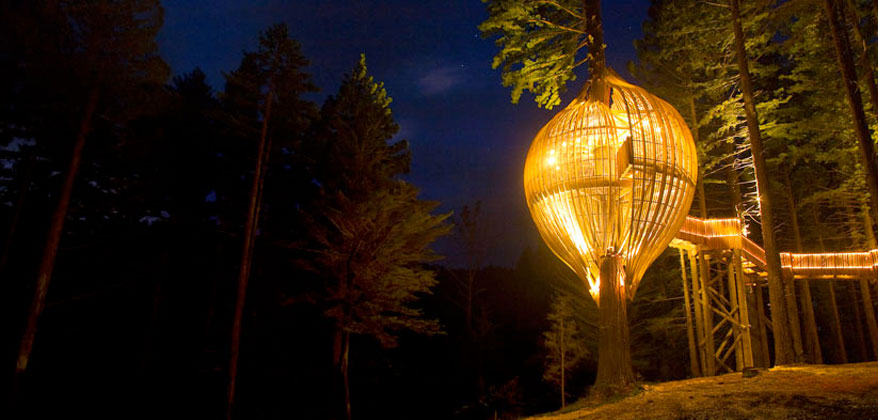 Source: www.redwoodstreehouse.co.nz
7. Dinner in the Sky, Montreal, Canada
A crane hoists the guests strapped into a dining chair to the table where they then have their lunch in the sky.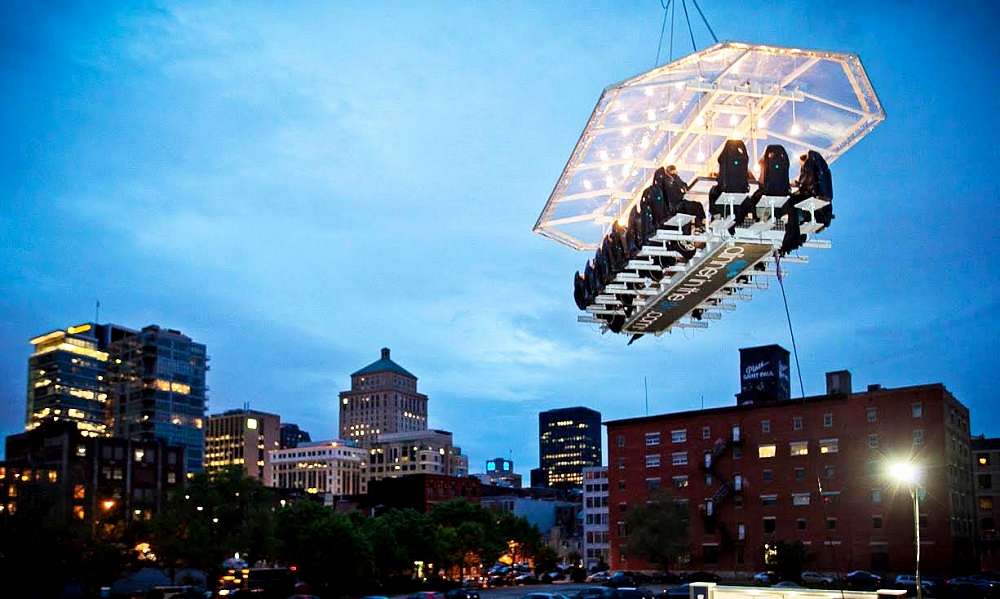 Source:www.mtlblog.com