1. Layer maps on top of each other to make your own wallpaper.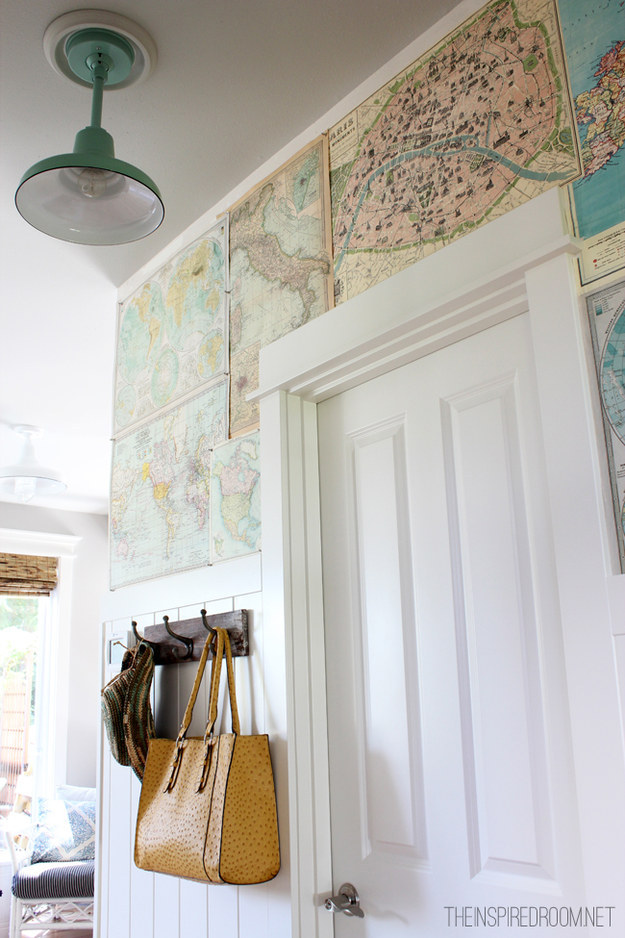 2. Put a map behind your bed for a DIY headboard.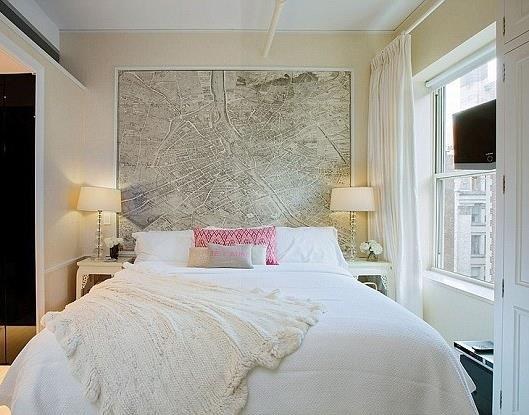 3.Or use them to get a little more privacy—especially with glass doors.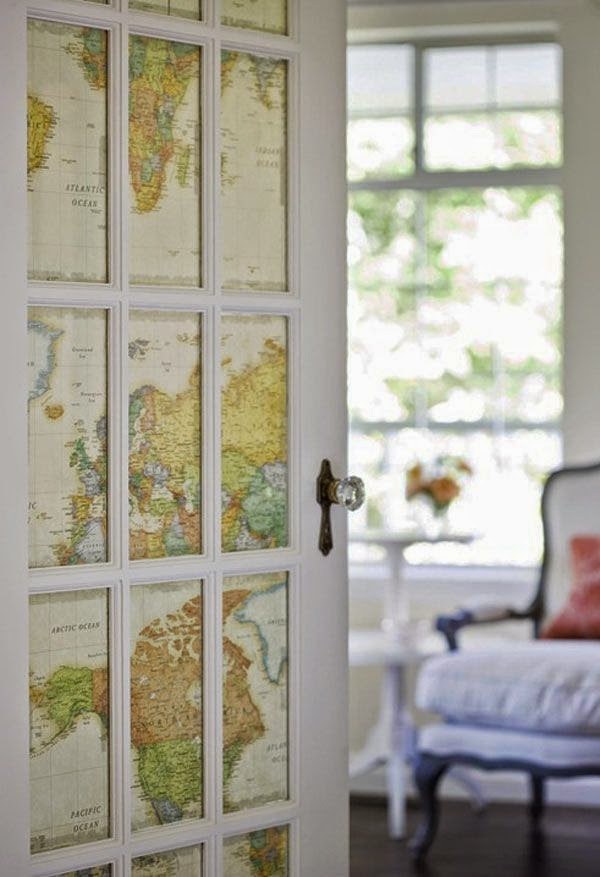 4. It you want to avoid wallpaper, opt for one massive decal.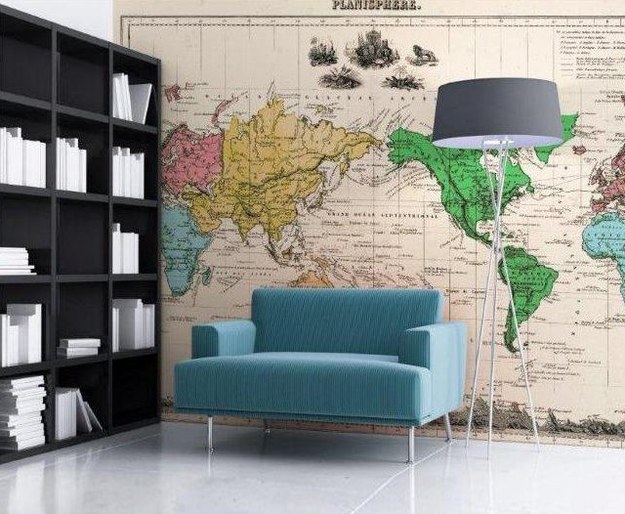 5. Repurpose some old maps to make awesome letters for your bedroom.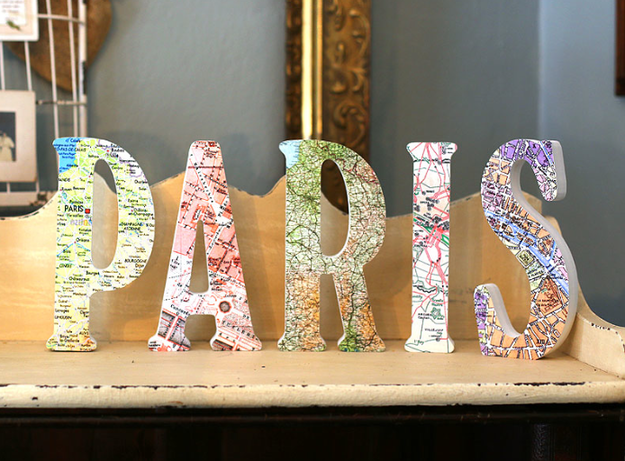 6. To upgrade a big, empty wall, divide a map into sections and frame each piece.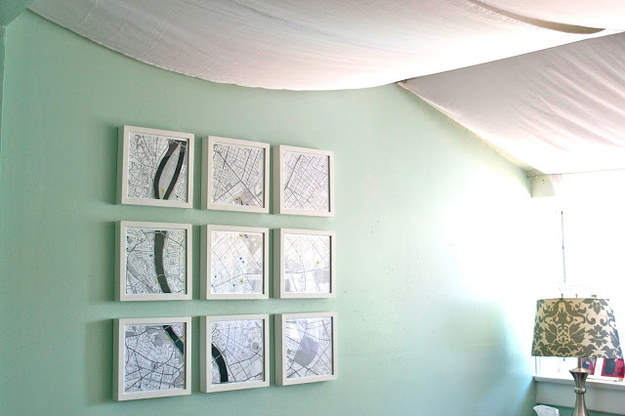 7. You can also opt for a cheaper, more minimalist design.