1) Jhoolay Laal
Film By: Syed Hasan Ali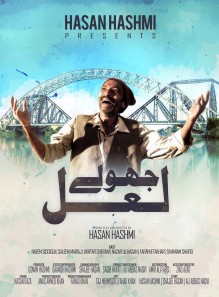 "Jhoolay Laal is a story of two old friends, Laal & Aziz and the troubles they face in their old age at the hand of their families, their struggles and plans to escape from this bitter reality."
With an amazing script and a strong cast, Jhollay laal managed to win all hearts with its uplifting original soundtracks and a-Goosebumping-ending. This short film talks about how people find happiness in the weirdest and smallest of places despite of their ongoing struggles. It was a masterpiece, better then a number of commercial no-motive films.
2) Speechless
Film By:  Ammar Zafar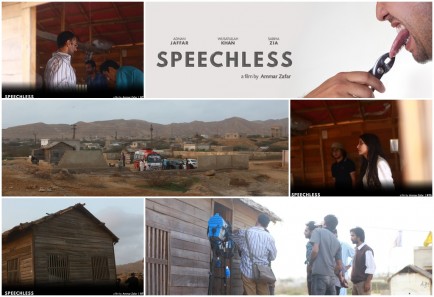 "The story of speechless revolves around an unnamed outsider, a photojournalist by profession, and his murder as he moves into a town named Sardpur. The film uses symbolist approach and explores themes like clockwork-like tendencies in human societies, rise against system, rebellion and revolution" 
With amazing location and brilliant direction of photography, Speechless leaves you speechless when the concept of "one live for another" comes into action. It leaves the audience with a strong message that one should never lose hope, and find within himself, the art of struggle, to achieve goals that average lives can't.
3) Lottery#8
Film By:  Hassan Munawwar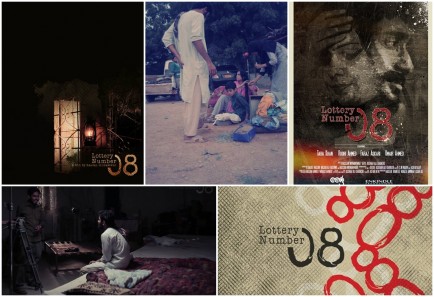 "Revolves around a villager who has no hope on the barren land that he owns so in order to make money, he looks for the easiest ways and is always trying his luck with lotteries"
The concept of the film "What is good and what is bad" leaves you with a strong message that there are no shortcuts in life. With dynamic background score, the film's timeline is designed to create suspense for what will come next.
4) Faceade
Film By: Onaissa Rizwan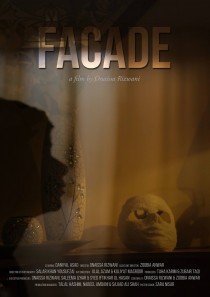 "A morally debased man puts up a façade for too long, by the time he realizes this, it takes away what makes him, him"
Façade tells a story of a young lad, whose personality is constantly shaped by social and societal pressure and he never gets a chance to be who he wants to be. With its "one of a kind" screenplay, the film leaves the audience troubled, yet happy, for it says "Death is pure, it frees your soul, while living is just something everybody is good at".
5) Goonjh
A Film By:  Zeeshan Hasnain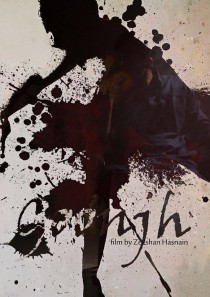 "Goonjh is a story of a doctor who gets trapped in a situation of the judgment day"
With the lowest budget spent (without choice), the film speaks to the audience in a metaphorical manner. The world is round, and no matter what you do in life, it will come back to you when you are most vulnerable, be it happiness or grief. With breathtaking acting, the film leaves the audience with a message "Your sins will eventually find you".
6) Naira
A Film By: Shanum Sohail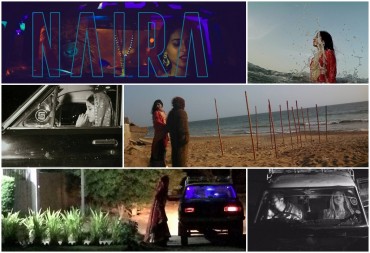 "Behind closed doors is as mystery, the mystery that she is. Her free soul lurks, trapped, waiting to take you into the world of locked doors and shut windows. A world this is entirely her own."
Naira motivates us to overcome our demons, no matter how strong, big or brilliant they are, they are your demons. Every person is caught up in their mind and in their imaginations, but what makes a person strong? The control over "Self" is what makes a person strong, and Naira depicts the idea in an exceptional manner.
7) Gulabi Pajama
A Film By: Farah Iftikhar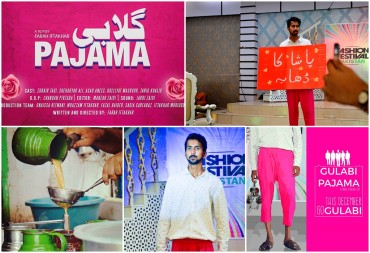 "Gulabi Pajama is about a guy who works at a Dhabba and gets an opportunity to put his own tea stall in a fashion show where he accidentally steps on the ramp and the rest will be revealed when you watch the film"
The story on Gulabi Pajama revolves around the concept of how normal people are exposed to extraordinary miracles in life. With its exceptional concept, the film makes you laugh, makes you feel empathy and gives you a reason why you should always believe in yourself.
All these films are thesis projects of Students of Karachi University Visual Studies Dept.  We hope to see young film makers, such as them, take control over our industry and stop our film industry from being the "Chota Bollywood".
Follow DOVS: https://www.facebook.com/Department-of-Visual-Studies-University-of-Karachi-155298561233178/?fref=ts
Other films to look forward to: Bohat Badi Filam, Extinct, Briefcase, Pairahan, Covered Story, Fittay Muh.