Ramadan seems to have hit us in one of the hottest months of the year! This predicament called for a bit of innovation in the kitchen, because Ramadan and summers call out for a need for some instant refreshment! Hence, we gathered a bunch of foodies (on the popular Facebook Group 'Foodies R Us')and put our heads together and came up with some delicious drinks that not only taste good, but will also help you remain refreshed throughout the day.
Intrigued? Read on!
1. 7Up's Falsa Fizz
One of the most refreshing gifts summer gives us is Falsay, and 7Up has found a great way to integrate this yummy summer fruit in their refreshing drink, coming up with a yummy mocktail that cools you to the core! Take a look at the how-to video below:
2. Amera Khan's Cherry-Vanilla Soother
If you feel like your throat has completely dried up after a long day of fasting and needs a cold concoction to get it back in working order, this one's DEFINITELY for you. The moment you take a sip of this yummy, creamy drink you'll definitely find yourself on the cloud nine of refreshment!
What you'll need:
Cherries,
Vanilla Ice cream
7Up
Mint leaves and lemon balm for garnishing.
How to make it:
Blend a scoop of ice cream and cherries in a blender. Serve with cherries in a tall glass, topped up with 7up and a floating scoop of vanilla ice-cream on top.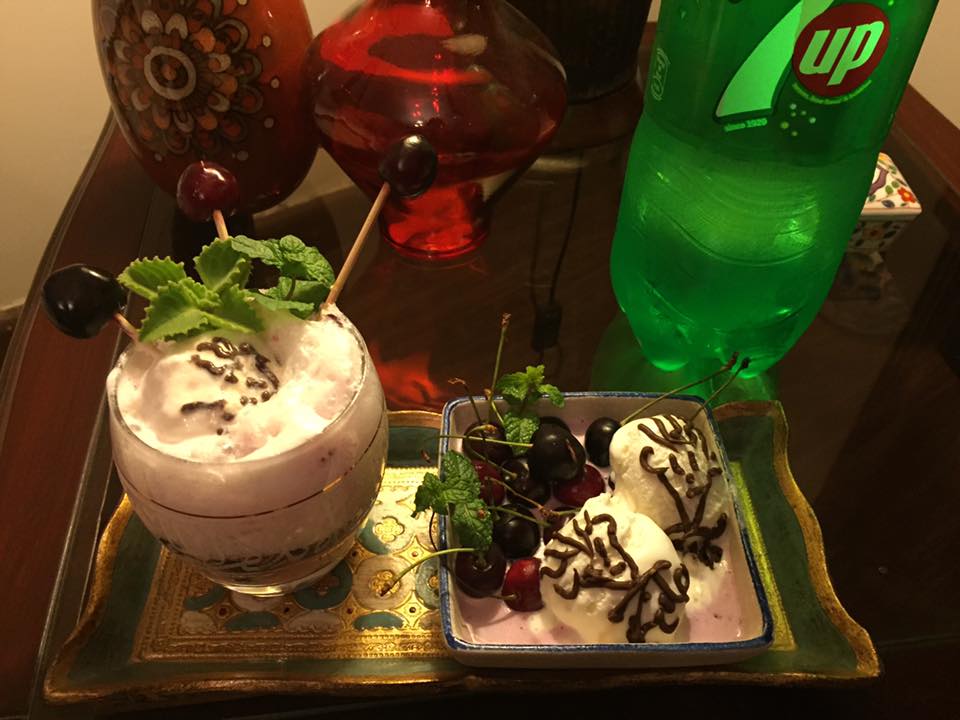 3. Hira Saqib's 7Up Chiller
There's no better way to get rehydrated than with 7Up, but if you're looking to mix it with a bit of nature's goodness, try adding milk. That's what Hira Saqib did in this innovative yummy recipe. Try it out!
What you'll need:
How to make it:
Mix all ingredients together and serve chilled!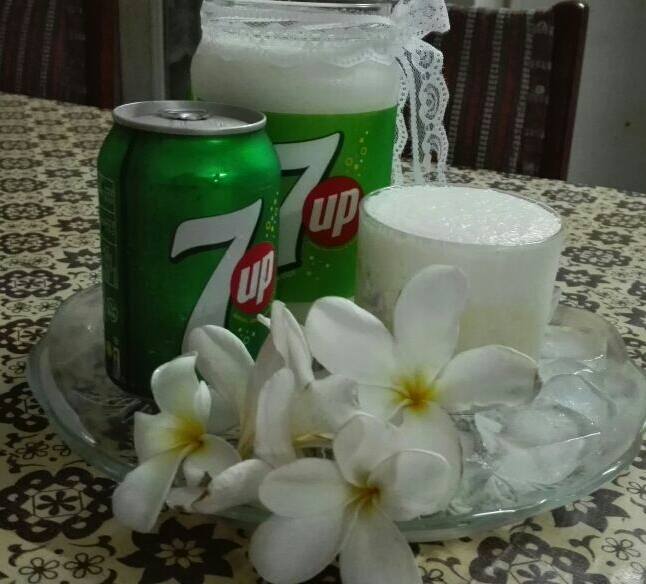 4. Huma Kamran's Electric Blue
If you feel like giving your tummy and eyes a treat this iftar, this is simply the drink for you. Feast your eyes on this!
What you'll need:
7Up
Salt
Sugar syrup
Food color
Lemon drops
How to make it:
Combine ingredients in a pitcher. Taste and adjust lemon drops as needed. Serve cold but try not to add ice.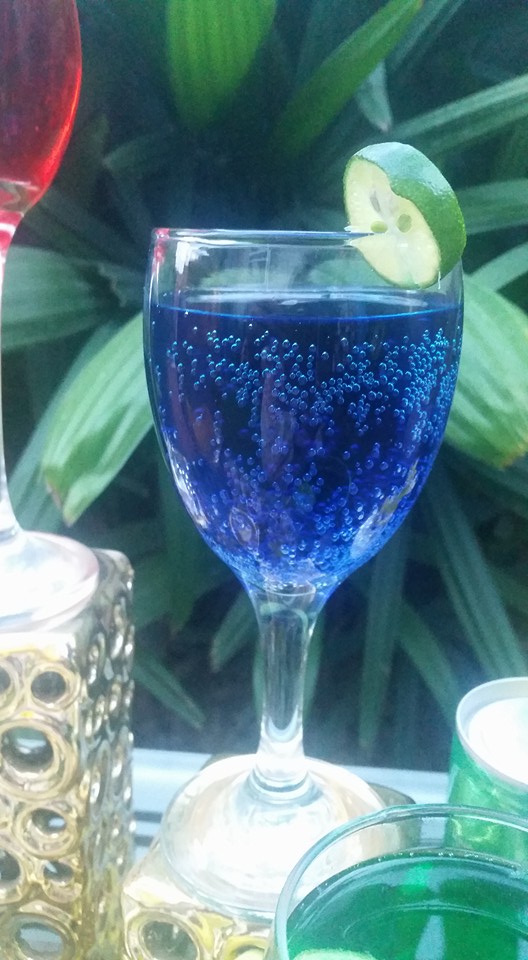 That deep blue though!
6. Jiyah Banuri's 7Up Pineapple Lime Cooler
If you're not a fan of the tangy lime concoctions above, have no fear because this sweet, yum thang is all for you!
What you'll need:
2 slices pineapple
Ice cubes

Lime juice 2 teaspoon
7Up
How to make it:
Blend everything except the 7Up together and pour into glasses. Add chilled 7Up and enjoy!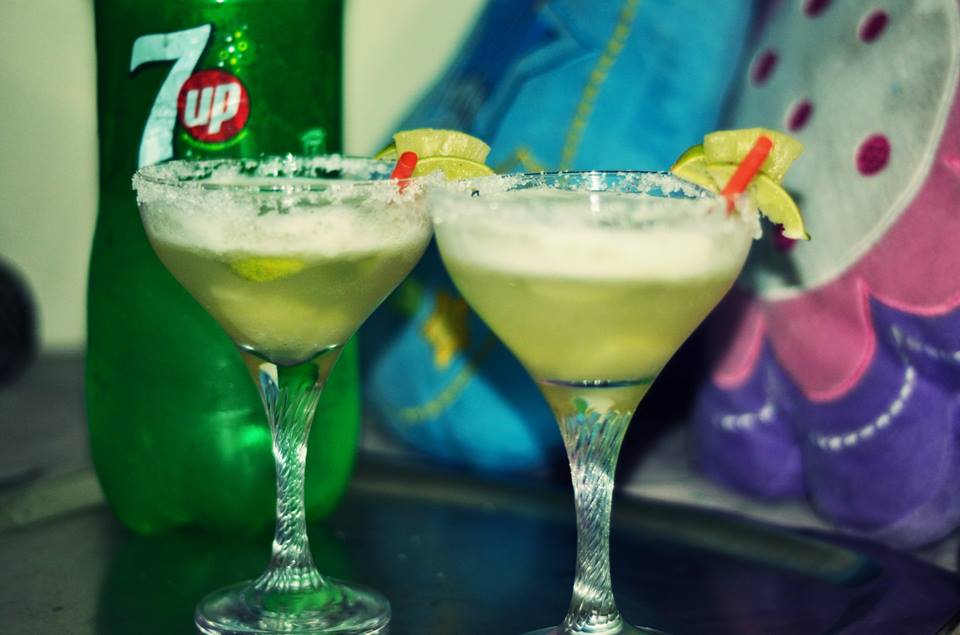 7. Madi Arshed's 7Up Ocean Cocktail
Longing for that cool summer breeze by the ocean? Madi Arshed's amazing drink will remind you of the good old evenings spent lounging on the beach, for sure!
What you'll need:
7up
Lemon
Food color (blue)
Pineapple tang
Basil seeds
How to make it:
Combine all ingredients together and serve chilled!