It's that time of life for many of us…
Deciding on which university is best to pursue a degree can be tough. You are either laden with a bounty of career choices or baffled by so many degree options alluring you! You gotta' pick one that will lead to employability and job creation.
An institution is treated as a second home for students. Institution educates you in plenty of different ways, going beyond the mere parameters of academics. Your university life may be the best time of your life and this time is equally important since it's the moment when you are cultivating roots that shoot you up for a prosperous future, nurturing you not just as an ideal candidate but a responsible and accountable citizen, having learned a complete set of skills, values, principles, and disciplines.
Located in Korangi Creek, Karachi, BHU is a not-for-profit educational institution and a leading project of The Salim Habib Education Foundation. The university is emerging as an outright career option for students as they look to enroll in Fall 2018 degree programs. The undergraduate programs include BS (Biosciences), Pharm D, BE (Biomedical Engineering), BS (Computer Science), BBA and BS (Accounting & Finance).
HAVE A GLIMPSE OF WHAT GOES AROUND AT THIS PLACE…
Now let us present you with the following reasons to choose Barrett Hodgson University:
1. BHU is transforming education in Pakistan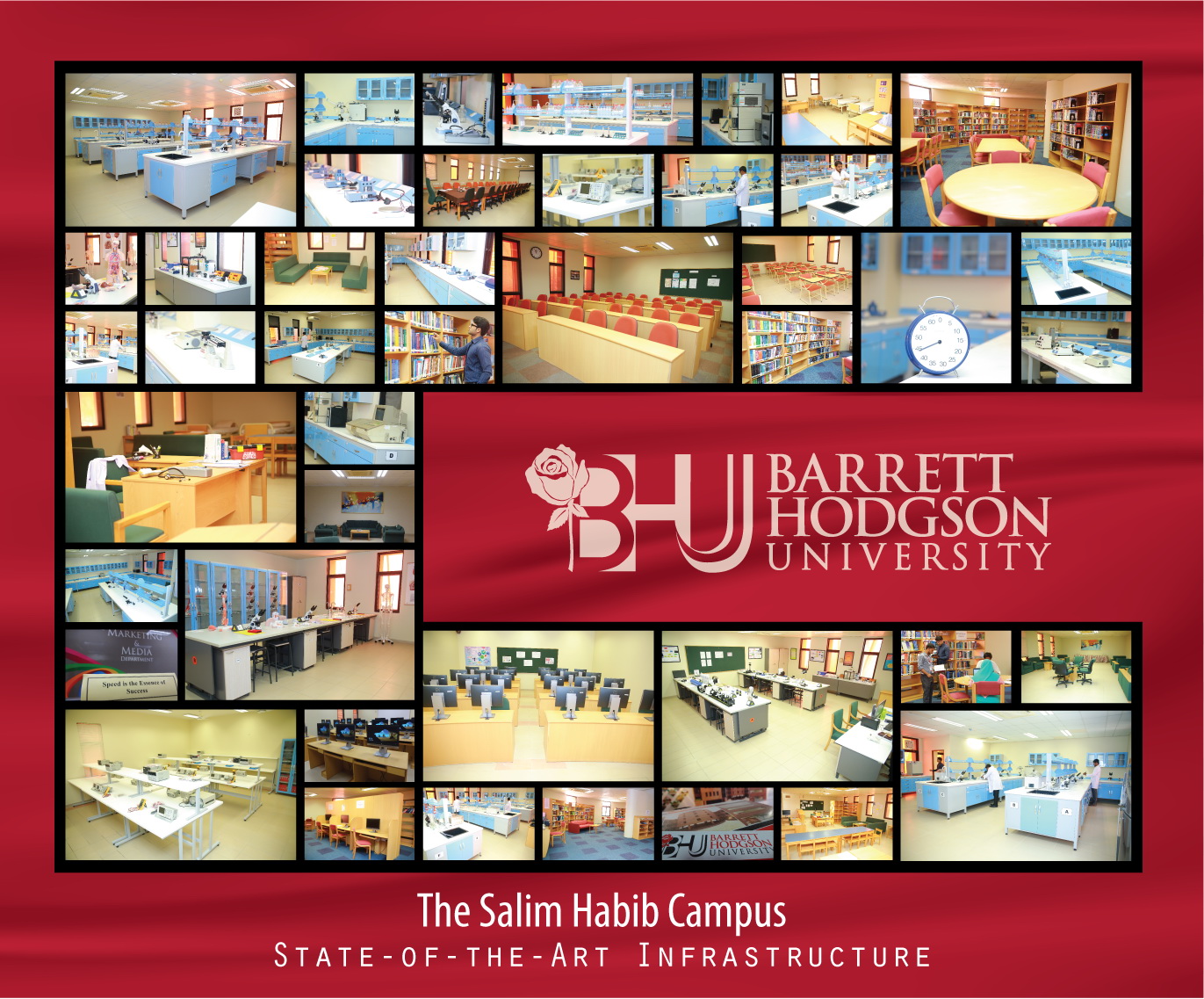 It is taking the education landscape in the country a notch up. Not only focusing on grades or CGPA but fostering an environment where every student discovers their true hidden potential, refines their intellectual abilities, grows leadership potential and develops entrepreneurial skills.
So, students not just become privileged candidates in the market but complete individuals who can benefit the society in numerous ways.
2. BHU fosters a different culture of learning for students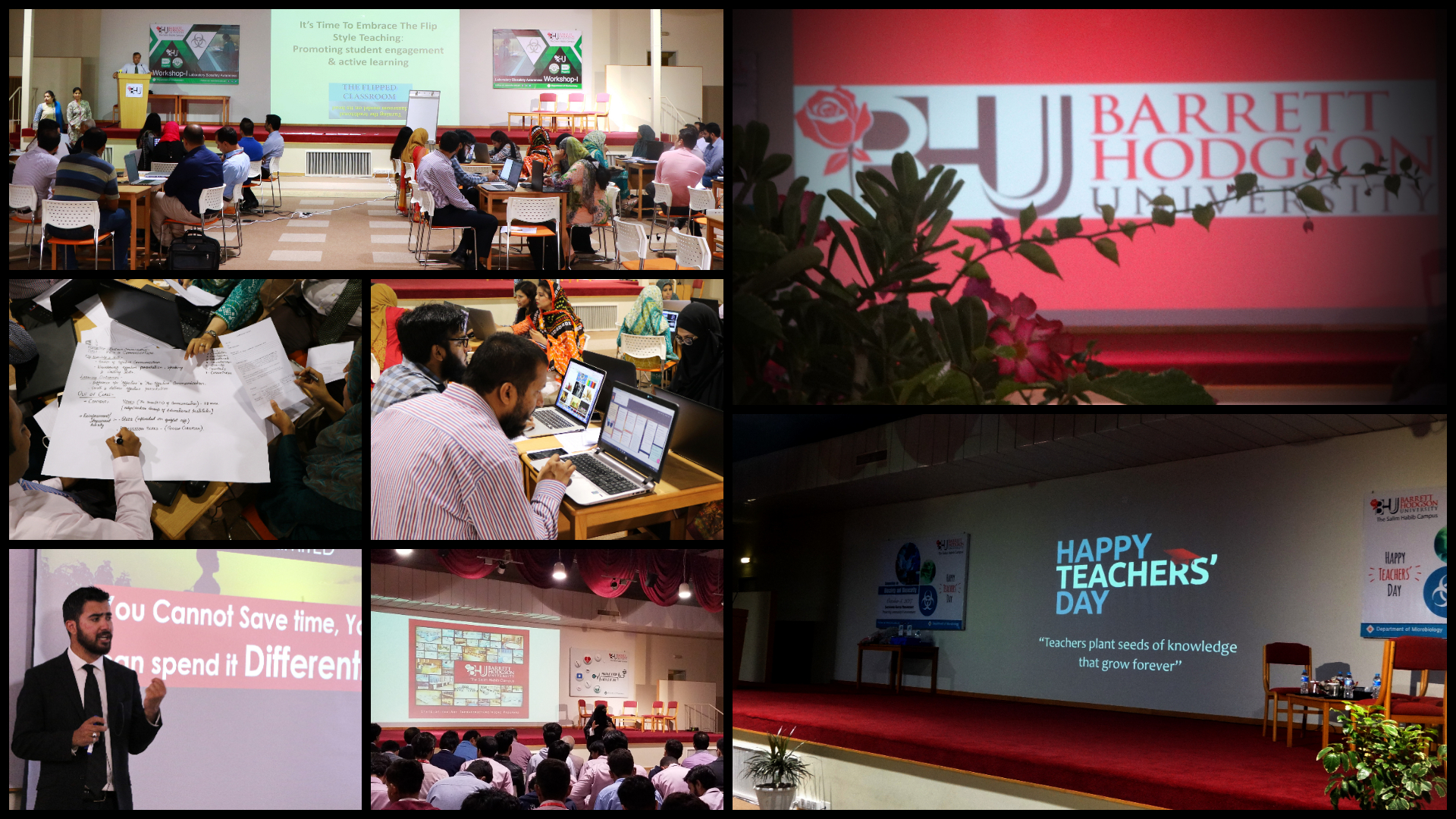 Learning beyond the parameters of a classroom. This is where analytical minds are transformed into critical thinkers through interactive events come in handy, which include thought-provoking lectures, innovative research sessions, holistic workshops, seminars, training sessions and what not to see a holistic personality development. This flexible studying environment is built from an approach that BHU strongly believes in! Plus, you have the freedom to take an independent research and pursue different exciting degree programs.
3. Purpose Built MEGA BHU campus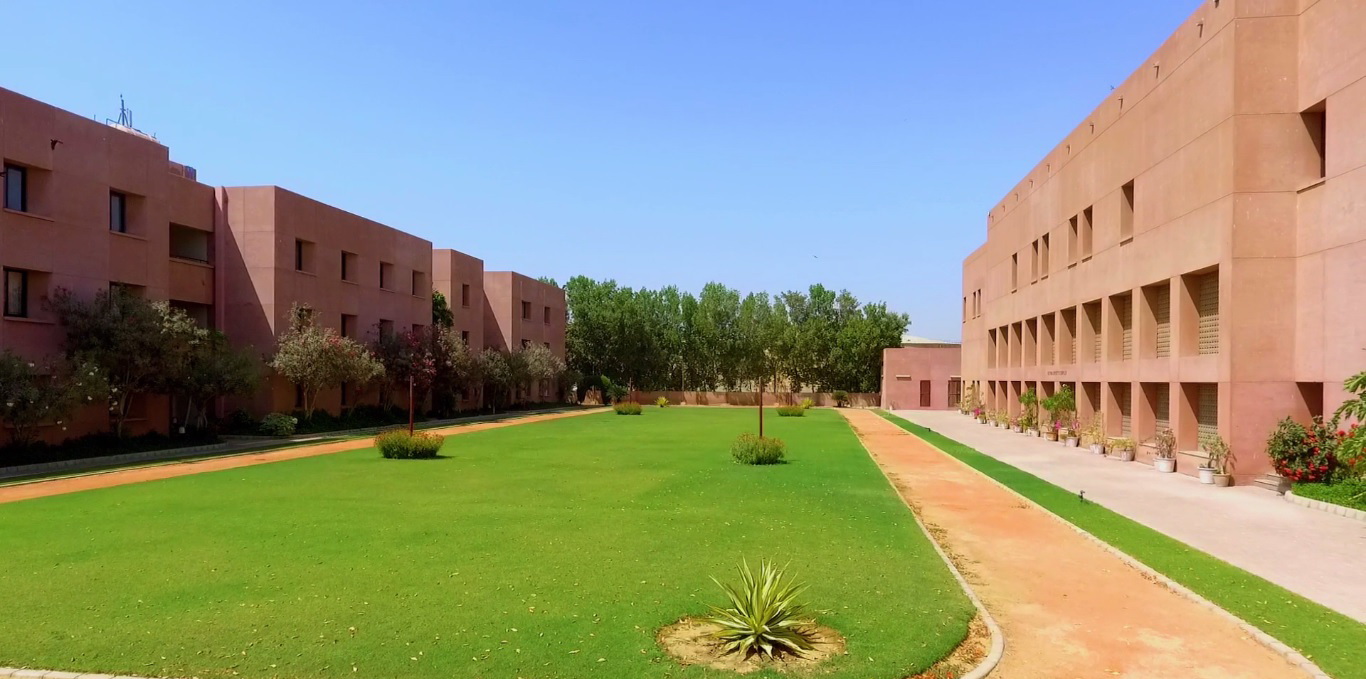 Covering an area of 6 acres, the campus comprises of a state of the art infrastructure and green landscape. A five-story academic block. The entire campus is a dream-place to spend your quality university life! Take a 360-degree virtual tour here.
4. State-of-the-art on-campus facilities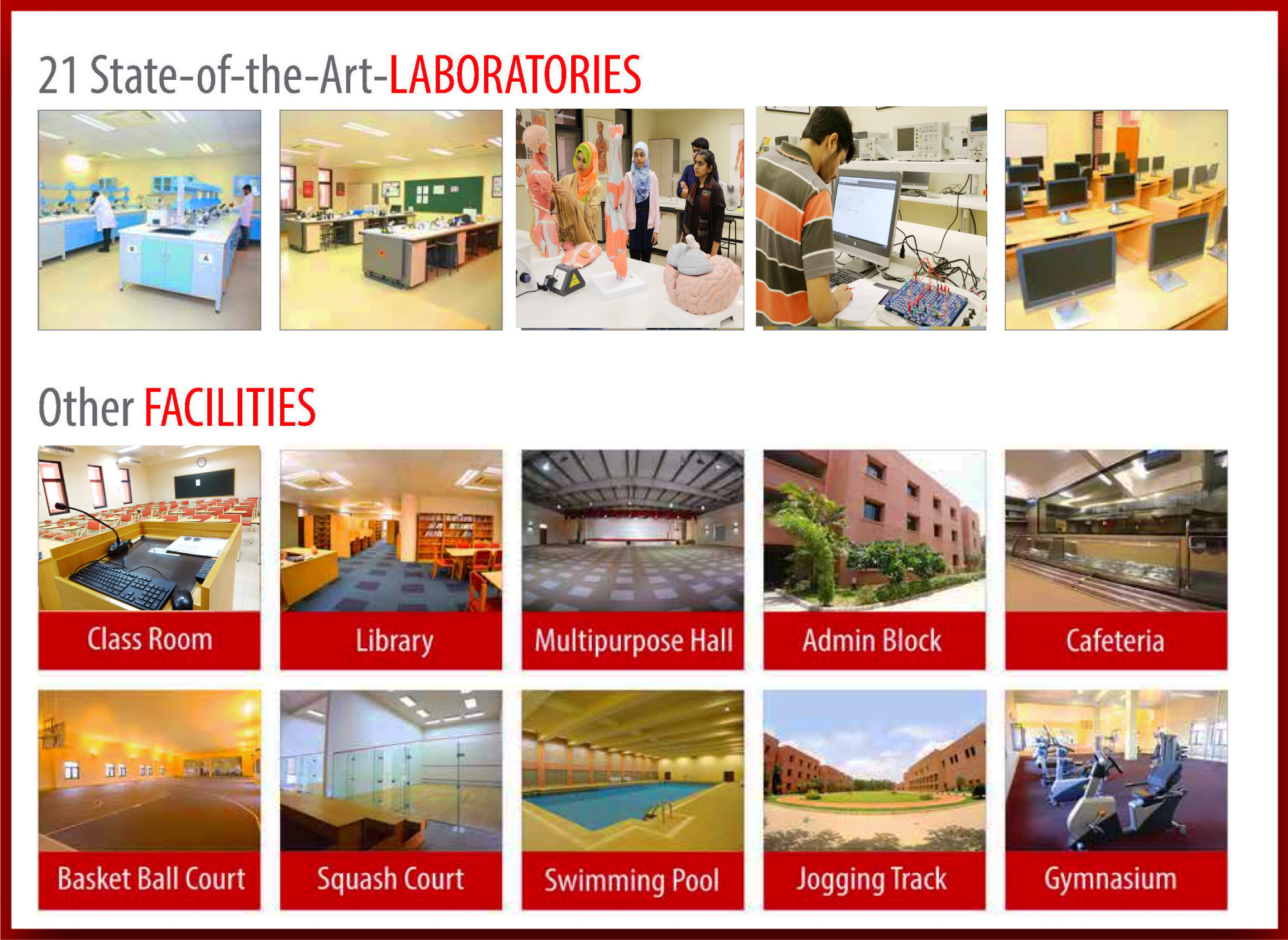 Over 21 labs which include, multidisciplinary instrumentation lab, skill and simulation lab, power lab, precision labs for Physics, language lab and high-tech computer labs for practical learning.
Did we mention the library? A library that is spread across 4 floors! It stores over 13,000 volumes of books and a large number of high impact journals.
5. DISTINGUISHED FACULTY FROM TOP GLOBAL & NATIONAL INSTITUTIONS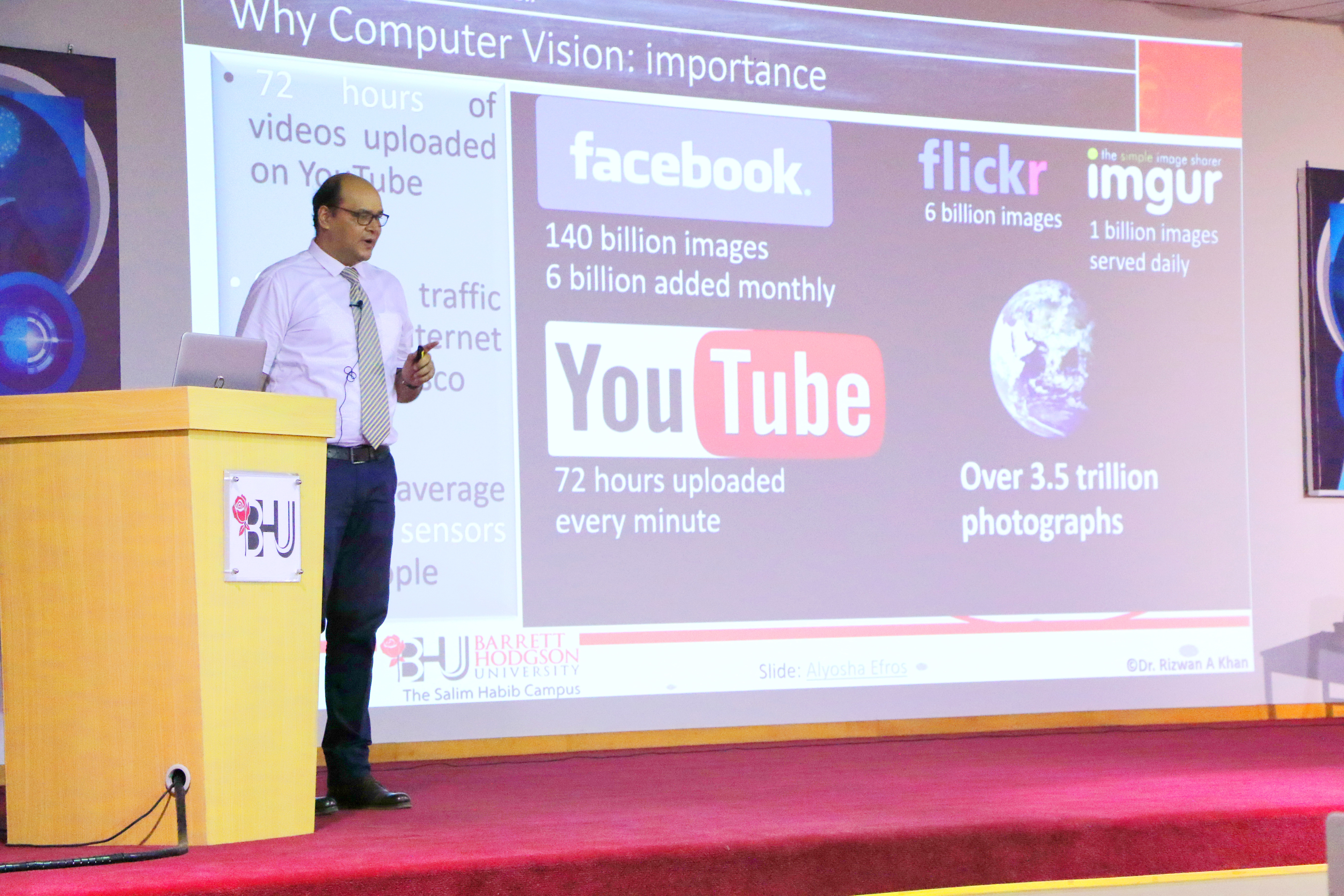 The teaching faculty at BHU comprises of large number of foreign qualified PhD members who have academic and research experience from universities like University of Cambridge, Manchester, Glasgow, Birmingham, Surrey, Drexel University, Karolinska Institute, Universite Claude Bernard, Universiti Teknologi Malaysia, National University of Singapore, Aga Khan University and NUST etc. The faculty at BHU also have an active International Research linkages.
6. MULTI-DIMENSIONAL BHU SPORTS ACTIVITIES
At BHU, sports are an important aspect of student life. The university believes that sports will help the students stay active and healthy, learn key personality development skills by managing a team or a society and foster constructive friendships.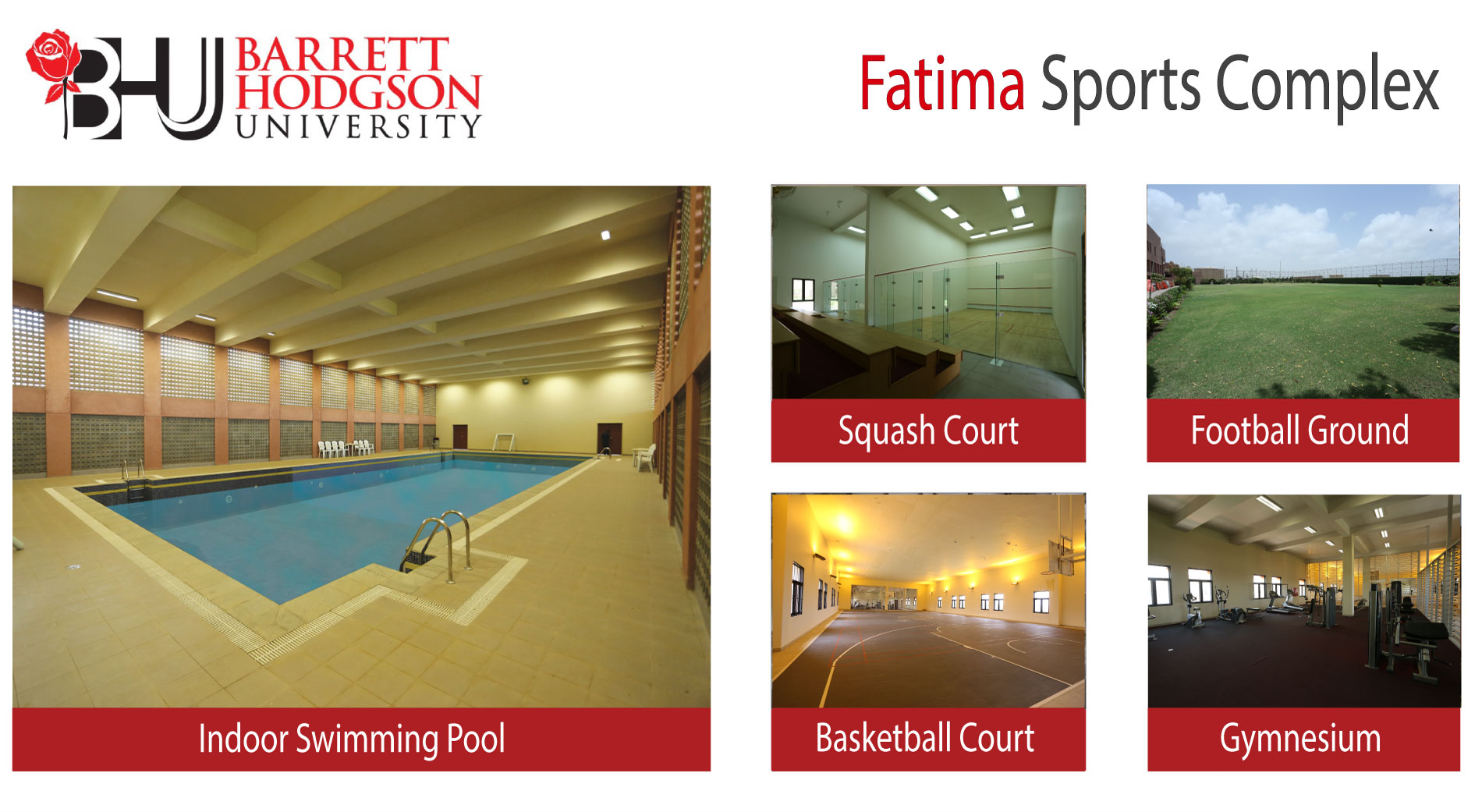 The Fatima Sports Complex at BHU has world-class sports facilities comprising squash, basketball, volley ball, table tennis and badminton courts, indoor swimming pool, gymnasium, jogging track and a lush green football ground. Hence, students have the opportunity to get involved in a number of sports activities during the course of their degree program.
7. LIFE AT BHU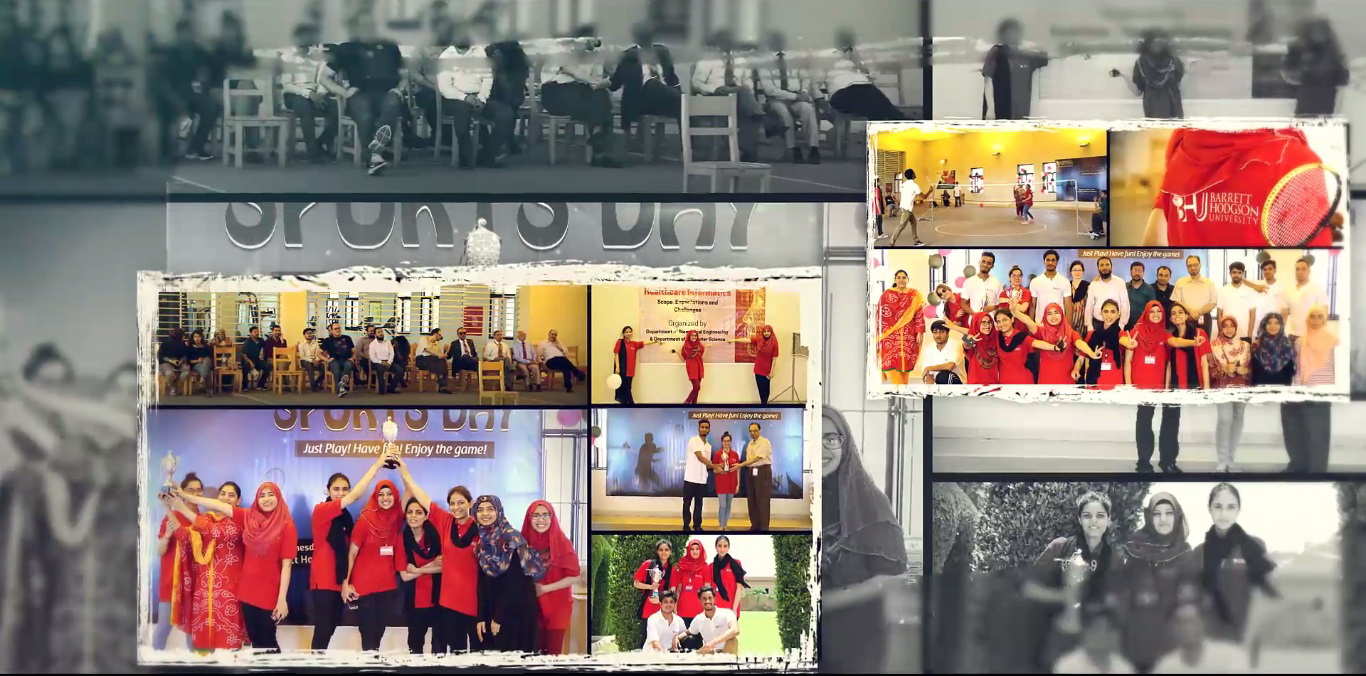 The education at BHU is not limited to academics alone! The life at BHU corner indulges students in co-curricular activities and cultivates them to become #BHU Brand Ambassadors by giving them the freedom and platform for learning personality development skills.
You can plan a Campus Tour to visit BHU or watch interactive 360 Virtual Tour here. Also stay tuned to BHU Social Media hub for all the latest happenings in the world of BHU.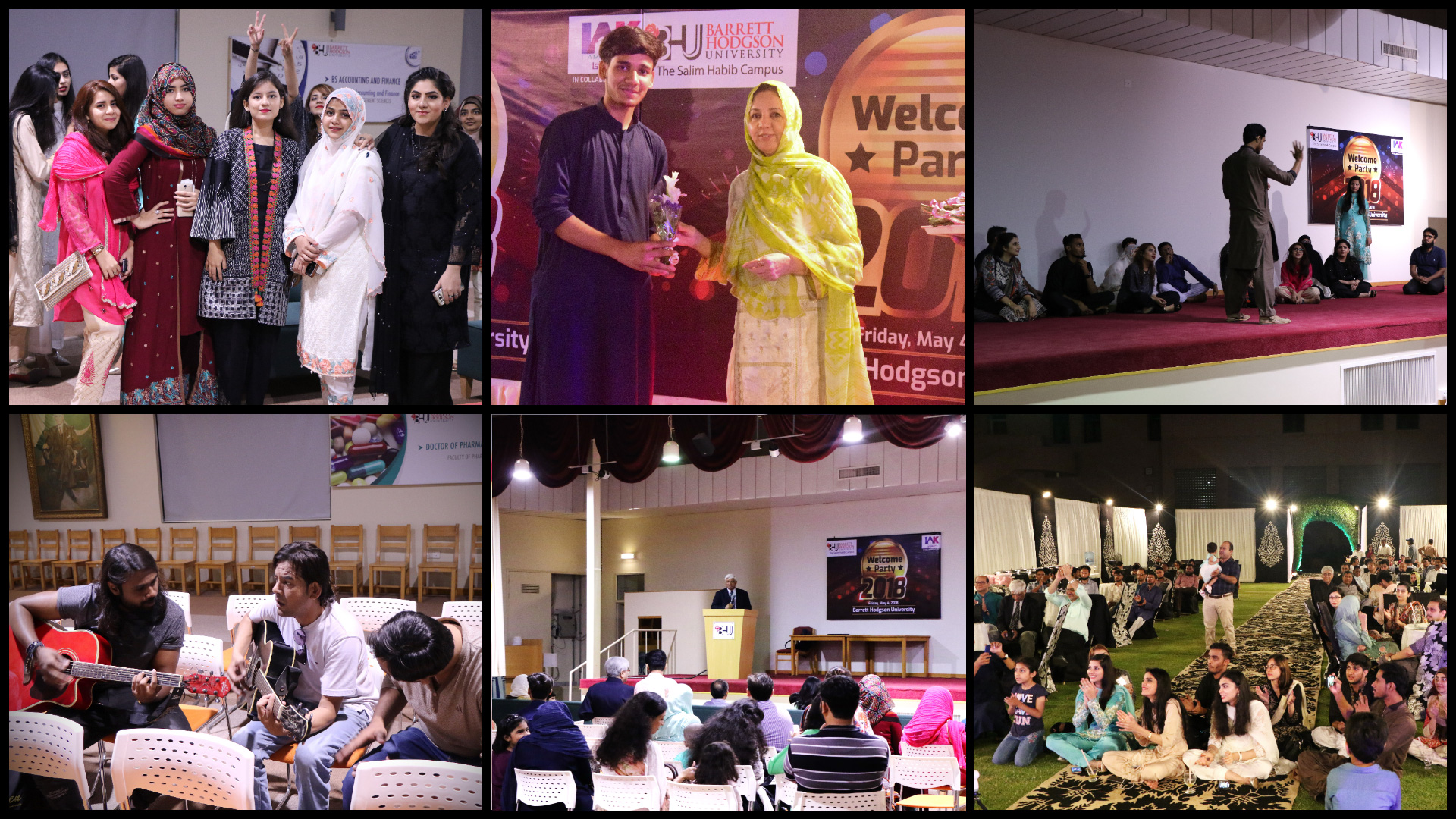 Besides, Scholarships and Financial Assistance options are available for students. If you are looking to secure your future, trust Barrett Hodgson University as it continues to grow popular among students for all that it stands for!
BHU 2nd Round of Aptitude Test for Fall 2018 Admissions is scheduled on Saturday, 4th August, 2018. You can apply online at www.bhu.edu.pk/admissions.
Watch the BHU Animated Counseling video below to learn more about the university: