Road Accidents are traumatizing and leave terrible memories behind. Some of our star celebrities have been victim to such deadly accidents in the recent times, and their wounds are yet to heal for the fans;
1. Humayun Saeed
Humayun Saeed was injured in a car accident in Bangkok. The accident happend on 19th October 2014 shortly after he landed in the city and was finding a suitable hotel to stay in. His car was hit by a double-decker approaching at full throttle.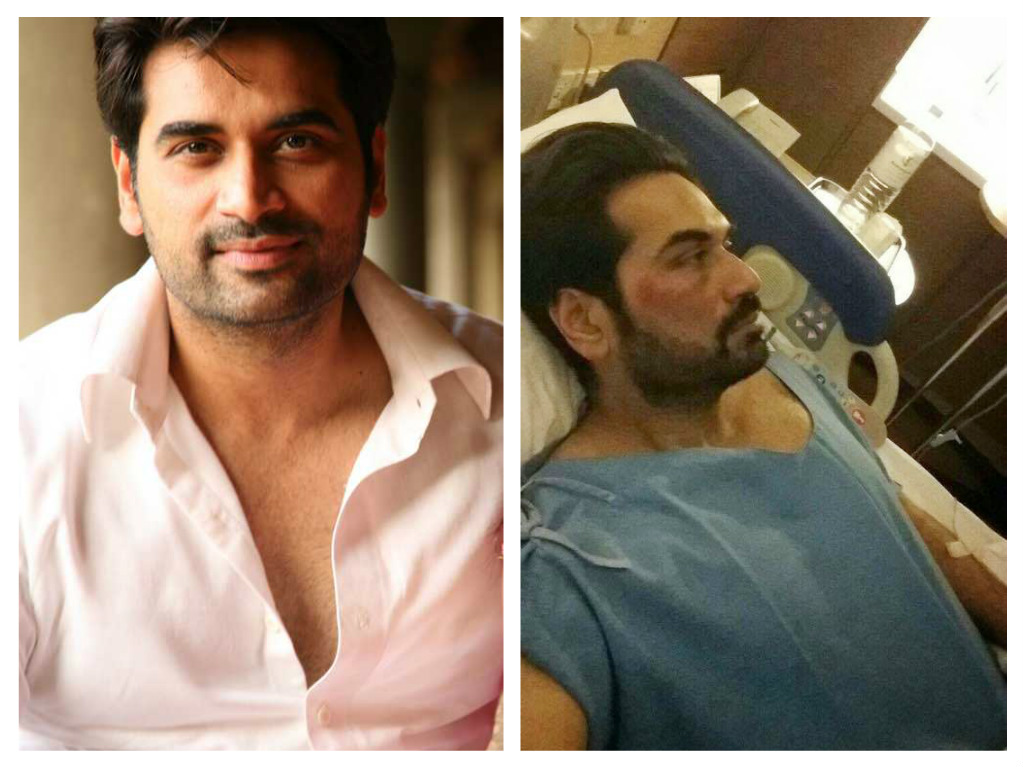 source: showbizpak
2. Sana Khan and Babar Khan
This was one of most tragic and terrible accident happened in history of Pakistani showbiz. The young and beautiful couple Babar Khan and Sana Khan met a deadly accident on national highway on 7th Mar 2014. Sana Khan died on the spot while Babr Khan survived with injuries.
 This incident was shocking and sad for whole Pakistan because these two actors got married just 4 months before!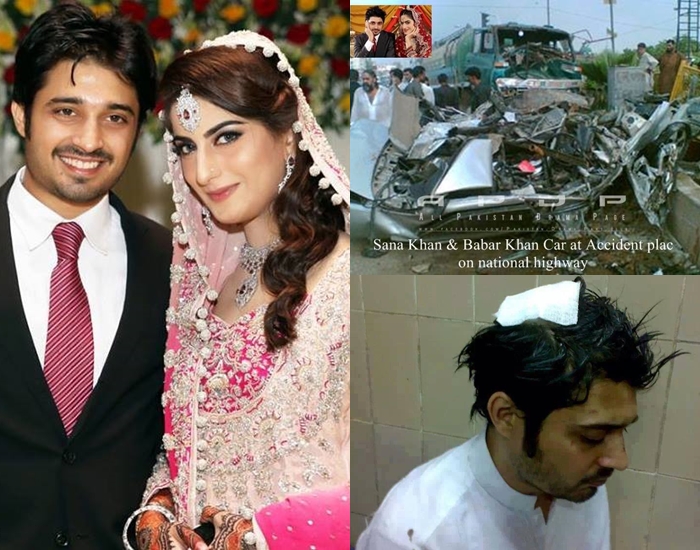 source: eshowbizbuzz
3. Nimra Khan
Pakistani actress Nimra Khan had a severe car accident on 28th Dec 2014. After being admitted to the nearest hospital, the doctors declared 24 hours very crucial for her and asked her family members to pray for her. The 24 hour operation was successful and she fortunately survived the tragedy.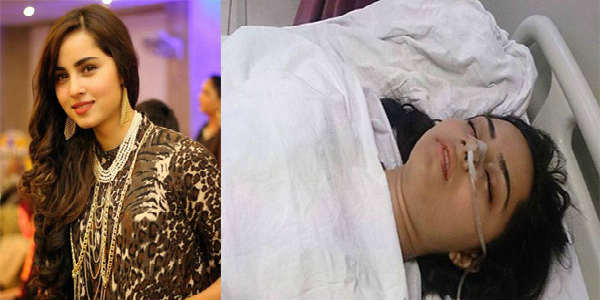 source: hamariweb
4. Film Actress Khushboo
Film and stage actress Khushboo was hurt in a accident on 30 June 2015 while her brother died in the tragic incident. Their vehicle hit a truck while they were returning to Lahore after her brother Javed fell asleep on the wheel. Javed was killed on the spot while the rest were injured.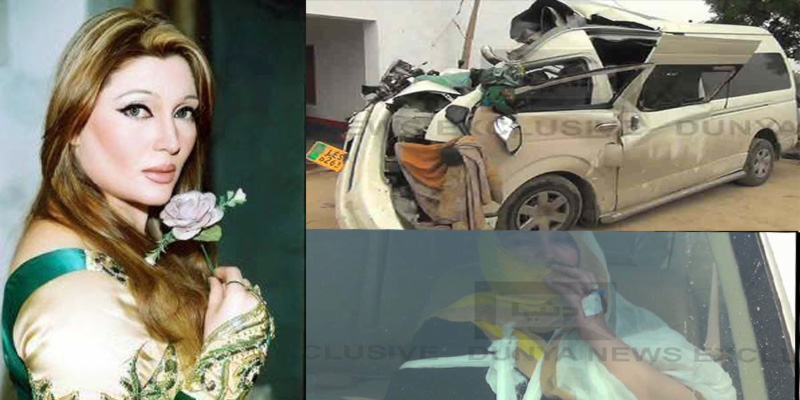 source: amazingart
5. Moomal Khalid
Actress Moomal Khalid, met an accident on January 20, 2015, after her car collided with another vehicle. Moomal was a passenger in the car, along with her friend who died in the car crash.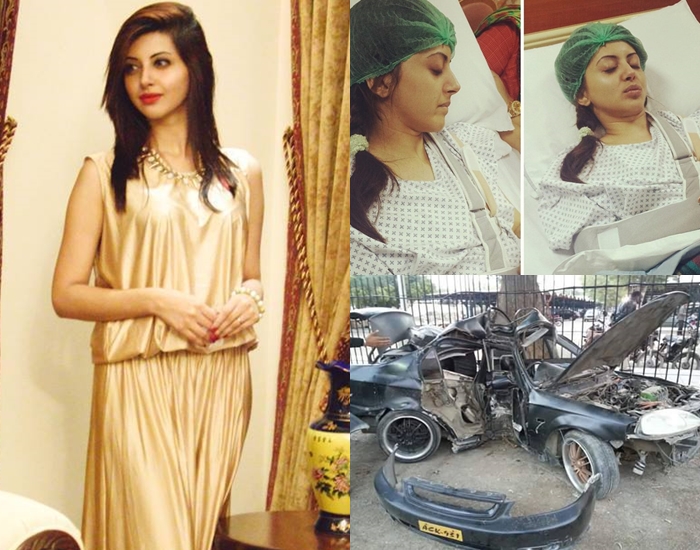 source: stylepk
6. Hareem Farooq
The "Diyar e Dil" Actress Hareem Farooq has also met with a terrible accident in Lahore last year in 2014.  She faced several injuries and fracture on her left hand.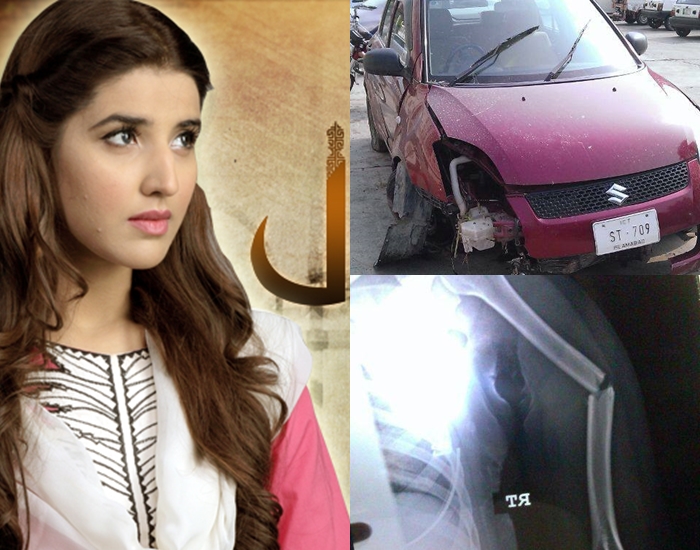 source: eshowbizbuzz
7. Ayesha Omer and Azfar Rehman
Ayesha Omar and Azfar Rehman were injured in a car accident late Thursday on Karachi Super Highway. The actors were reportedly travelling from Karachi to Hyderabad when the accident occurred.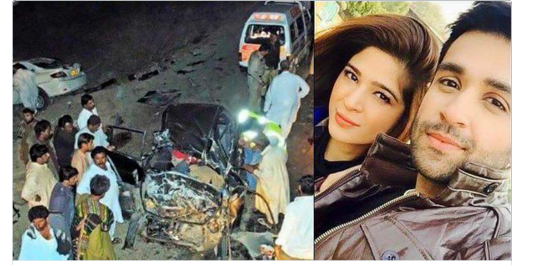 source: tribunereporter