If asked to brainstorm international brands that are present and widely used by Pakistani, you will probably be able to think of many. But how many Pakistani brands do we know of, that boast a successful international presence? Here are the international brands in Pakistan that export Pakistani culture and continue to make us proud.
7 Famous Pakistani International Brands
1. Khaadi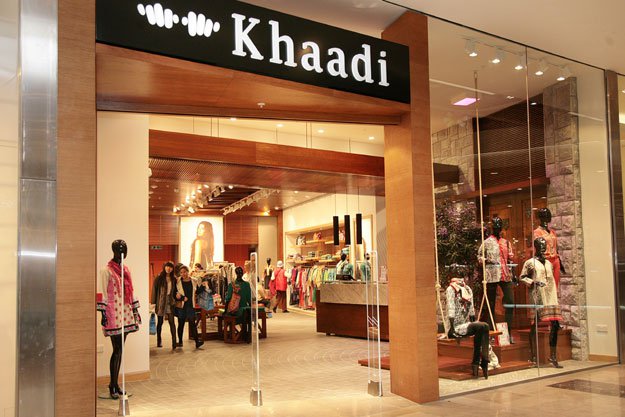 The luxury fashion house, Khaadi, first expanded internationally to UAE in 2010. Khaadi now boasts successful outlets in the United Arab Emirates, Saudi Arabia, Australia, the United States of America, Mexico, Malaysia, Canada and the United Kingdom.
2. National Foods
One of the leading spice and foodstuffs manufacturer Pakistani brands, National Foods became the certified vendor of McCormick, a spice and herbs manufacturing brand, in the USA.
3. Chen One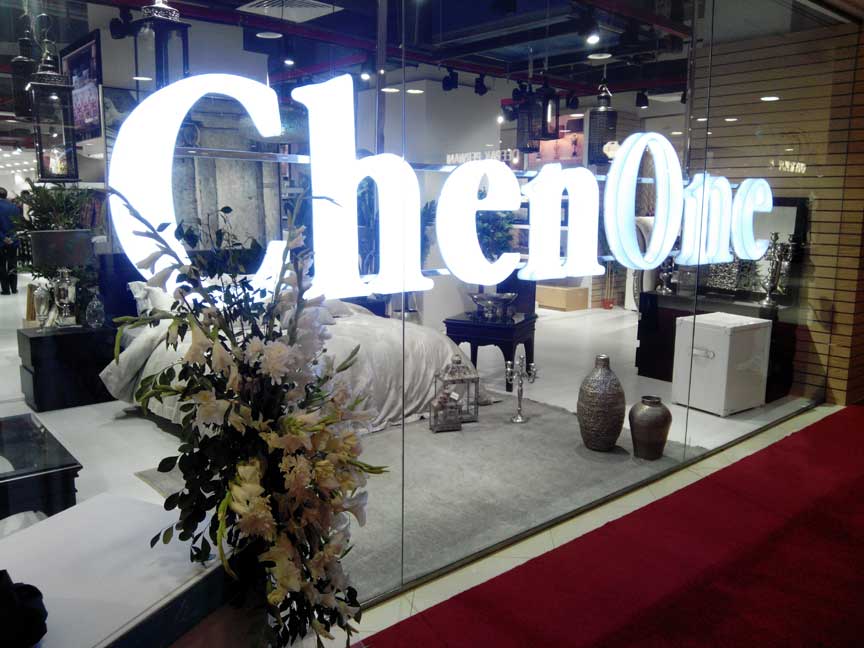 Chen One, one of Pakistan's leading fashion houses, operates seven outlets internationally, across UAE and Saudi Arabia.
4. HBL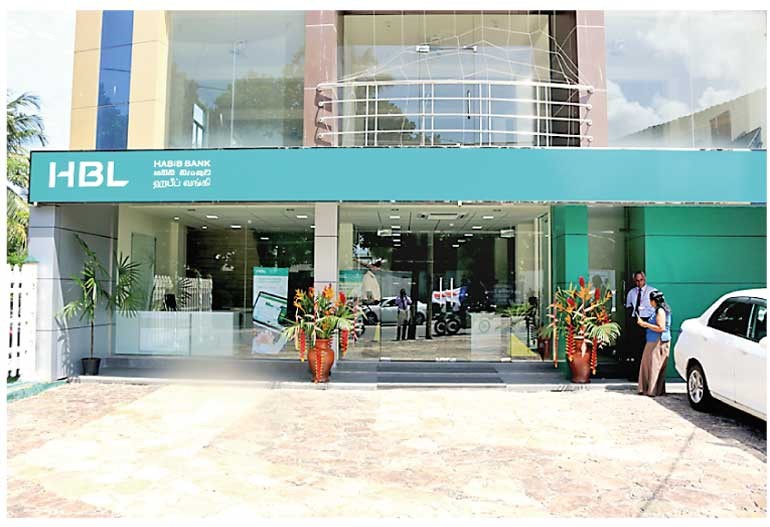 The largest banking network in Pakistan, boasting over 1500 branches locally, HBL Pakistan stepped into Sri Lanka in 1951. Today, HBL  successfully operates in 29 countries including the USA, France, Belgium, and Australia.
5. Student Biryani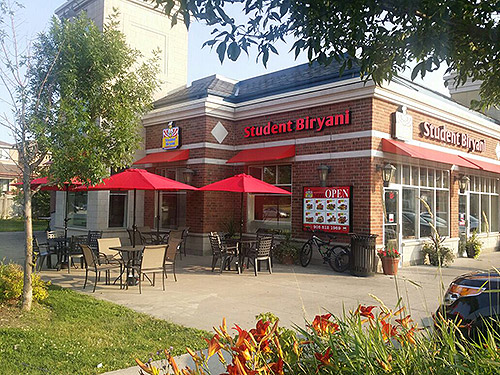 From a small vendor to international franchises; Student Biryani is one great success story. The first international Student Biryani outlet was established in Dubai. The restaurant currently operates outlets in Oman, Canada and Abu Dhabi.
6. Amir Adnan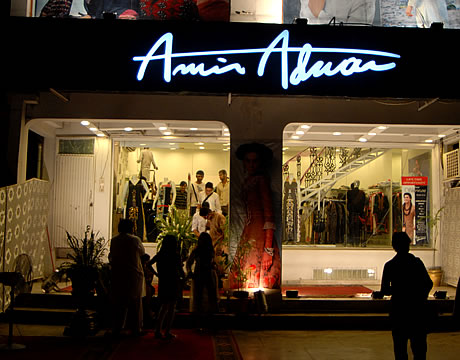 The leading menswear fashion house is recognized for its revival of the 'sherwani', and for being Pakistan's first international menswear brand. Famously known for designing sherwani for Mr. Pervez Musharraf and Mr. Atal Bihari Vajpayee, Amir Adnan currently runs an outlet in Dubai. FnkAsia, another brand under the label of Amir Adnan boasts a flagship store in the USA.
7. Salt'n Pepper Cuisine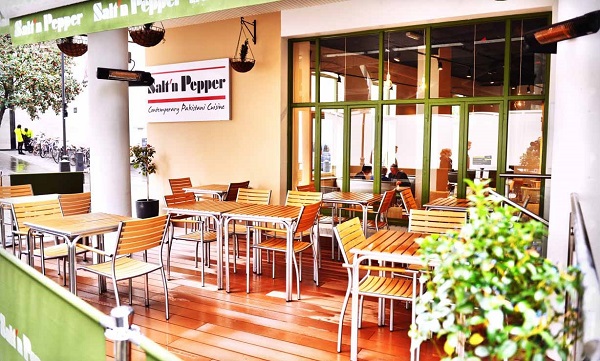 The Salt'n Pepper restaurant chain, famous for its Pakistani, Pan Asian, Indian and Continental cuisine, opened it's first international outlet in London in 2013. The restaurant currently operates 26 outlets locally.
8. Shan
Shan Foods is a strong local brand that is renowned around the world that has a presence in more than 65 countries across five continents like Africa, Australia, North America, Europe, Middle East.
The excursion's momentous achievement journey began in 1981 when the fantasy of a businessperson, Mr. Sikander Sultan, accomplished their dress. He is spearheading the spice business with a single-room operation.
9. Pakola
It is the only carbonated beverage in Pakistan that has made itself an international brand by exporting its product globally. When we talk about thirst, the instant brand that comes to our mind is Pakola, which is best to quench your thirst.
They have launched many different flavored carbonated beverages and flavored milk. Pakola is widely available in America, Africa, Australia, Canada, the Middle East, New Zealand, and the United Kingdom.
10. Bar. B. Q. Tonight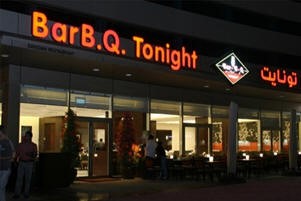 Initiated on the tenth of November 1988. Bar. B. Q Tonight began serving legitimate Pakistani dishes and its signature BBQ dishes. Bar. B. Q Tonight is credited as one of the trailblazers in true BBQ feasting. It is the new norm for stunning quality and taste, serving one-of-a-kind varieties of foods to take care of each flavor, and every tongue, in its own extraordinary and unique style.
Apart from it, there are some more Pakistani restaurants and food which have made them internationally by proving their best qualities, such as national food, student biryani, salt and pepper, and Lal Qila.
11. National Bank of Pakistan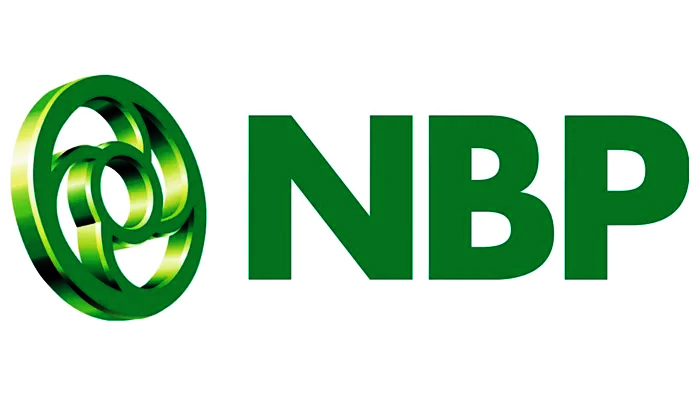 The NBP has a presence in 21 nations. From East to West, their organization begins from Japan, Hong Kong, China, and South Korea, to Bahrain and KSA in the Middle East, to Kazakhstan, Turkmenistan, Azerbaijan, and Uzbekistan in Central Asia, to France and Germany in Europe and the USA and Canada and our nearby neighbors Afghanistan and Bangladesh. They cover the globe with regards to having branches or representative workplaces.
12. Gul Ahmed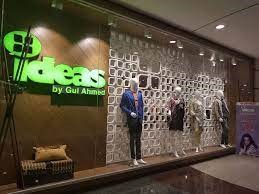 Gul Ahmed generally presents quality and imaginative designs for every new fashion proclamation. Gul Ahmed has a number of well-known brands, including Gul Ahmed Lawn, Gul Ahmed Cotton, Gul Ahmed Normal Lawn, Gul Ahmed Premium Lawn, Gul Ahmed Khaddar, Gul Ahmed Gents Shalwar-Kameez, and Gul Ahmed Signature Series.
Gul Ahmed is a composite textile unit that makes everything from cotton yarn to completed items. Greatness in quality and administration is a sign of all tasks performed at Gul Ahmed. Immovably remaining by its business values, Gul Ahmed is dynamic in assembling and offering textile products.
Besides it, there are some other famous international brands in Pakistan like Junaid, Jamshed Khaadi al Karam, and Amir Adnan ChenOne that you will find globally.
13. Markhor (Footwear)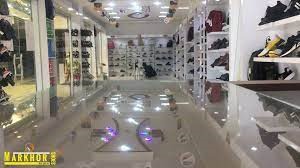 Shoes, made from leather by hand, are being delivered by Markhor in Okara and got from one side of the planet to the other beginning around 2010. The brand is named after a jeopardized variety of wild goat Markhor that is locally found in northern and focal uneven districts of Pakistan and Central Asia.
This noteworthy export activity is the consequence of the difficult work of two youthful business visionaries, Sidra Qasim, and Waqas Ali. North of eight years, they have effectively distinguished native shoe-production ability, fabricated its ability to a global norm, and tracked down a business opportunity for its items beyond Pakistan.
The success stories that these Pakistani international brands are a testament to the talent, perseverance, and immense potential that our country hosts!
See More: Top 13 Western Clothing Brands In Pakistan 2023
What do you think of this story? Let us know in the comments section below.