Who doesn't love truck art? From mobile covers to handbags, from home decor to notebooks, truck art is the easiest way to make any Pakistani smile.
In order to quench your thirst, we have compiled a list of the most popular Facebook pages that offer a variety of truck art products and some that facilitate customization as well! Have a look;
1. Gul Khan Truck Art
Gul Khan specializes in home decor. From the traditional chainak, to lanterns, from tissue boxes to hand painted dish trays, the owner is extending the variety each day.
They recently started shipping customized kholapuris and khussas as well!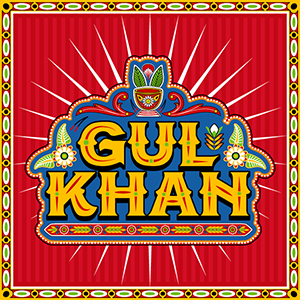 2. Enigma
If you want the classic truck art box clutches, this is the page you must visit. These colorful clutches go well with any dress and add a cultural essence to any attire.
They also make fridge magnets and home decor products and local footwear.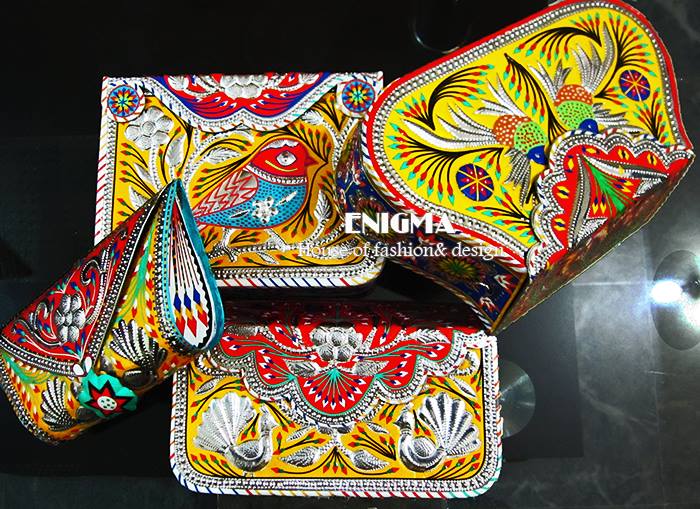 3. R.A.Creationz
If you are nuts about stationary  or want customized notebooks, this is page is for you. They also offer colorful designs for mobile covers, accessories, key chains, tags, magnets, bangles and much more.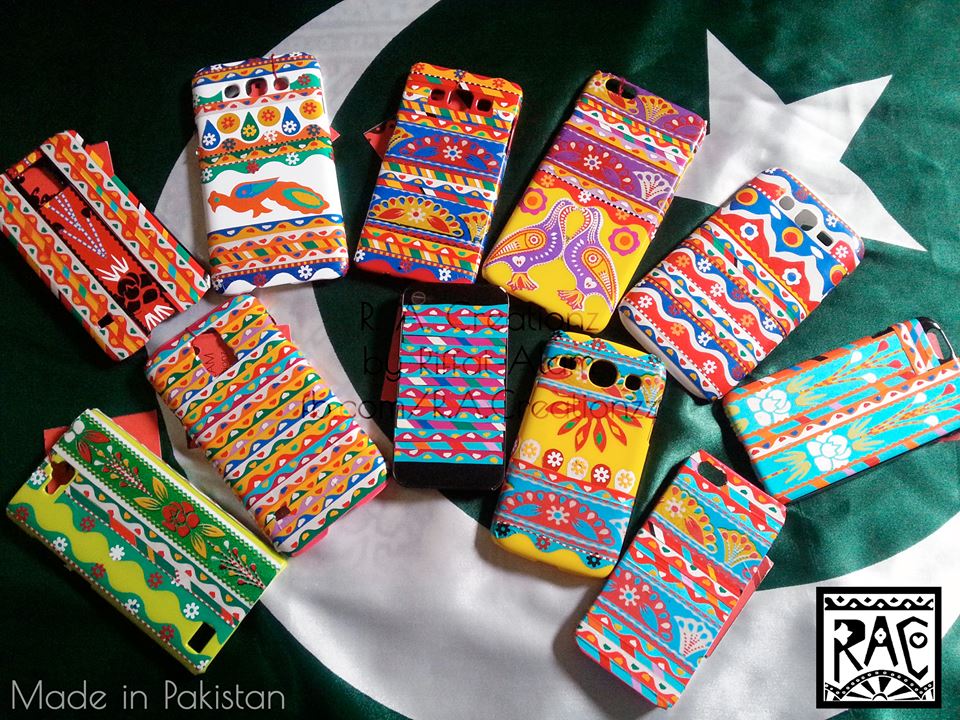 source: RAC
4. Starsshine Creative Gallery
The most innovative one on the list! They work on table and decor lamps and add a desi touch to home decor by optimizing them with truck art. They also make other decorative items and accessories.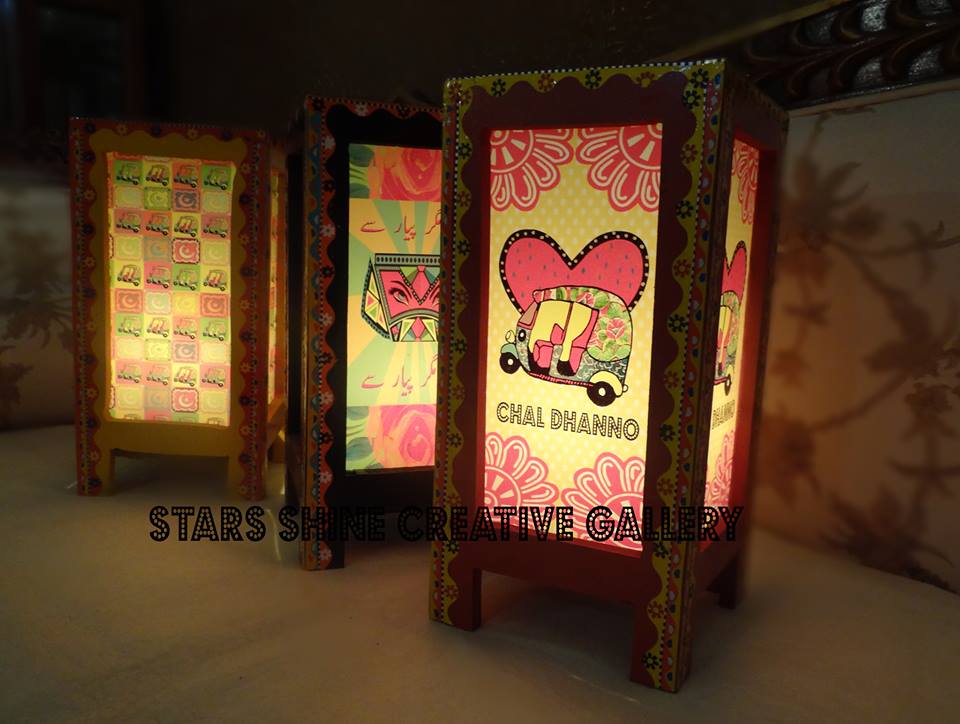 5. Rangday Truck Art
Can't decide what gift to get someone? This page is distinguished in making the most creative photo frames. Check out their page for home decor products and more.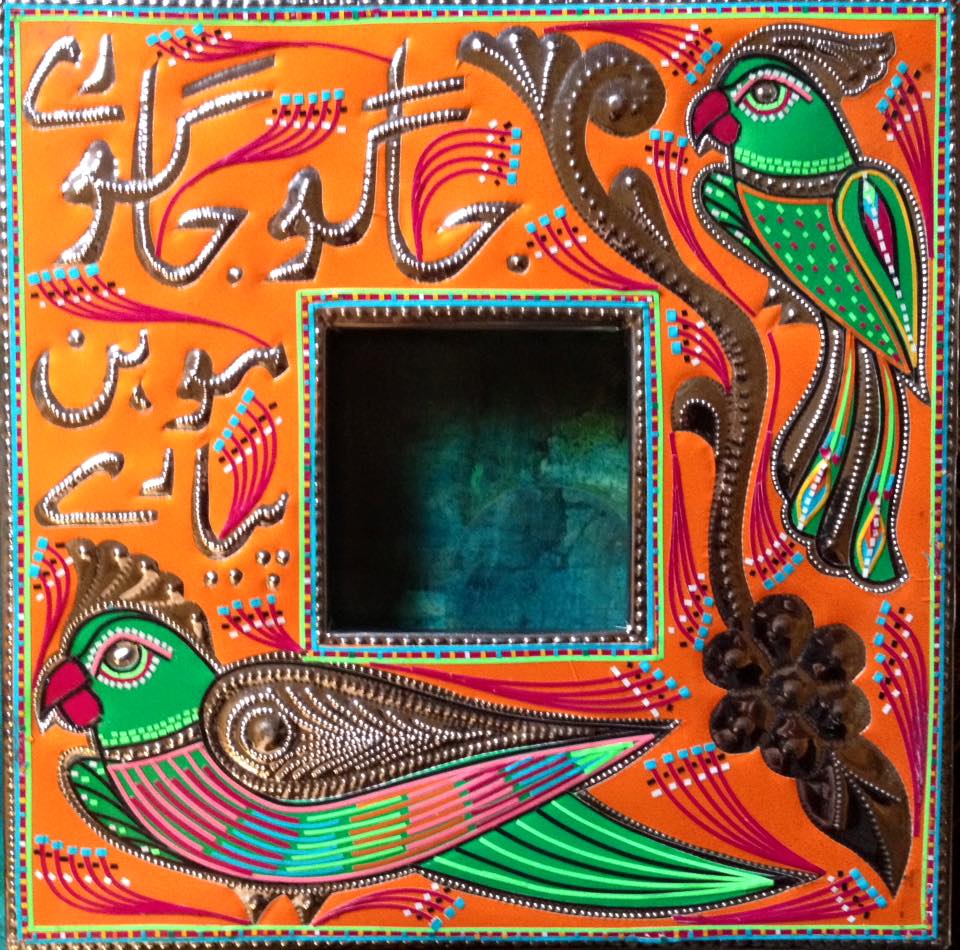 6. Zara Batra
Looking for customized file folders, tablet sleeves, notebooks or mugs? You should definitely visit Zara Batra's page.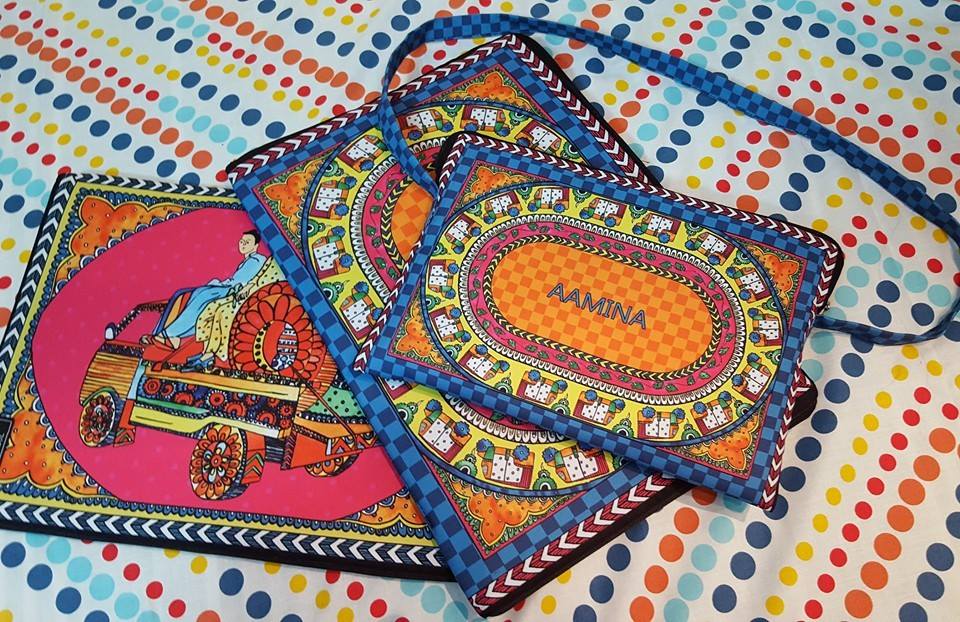 7. Khazana
No shopping list is complete without clothes! The last choice on the list specializes in ethnic clothing and will satisfy your obsession with Ajrak's and cultural prints.