It's good to see how back to back Lollywood Industry is giving amazing movies to their audiences. The Industry has many talented actors and directors and the industry is finally tapping into this talent. After hits like Khudda K Liye and Waar, you can add these Pakistani movies to your must watch list.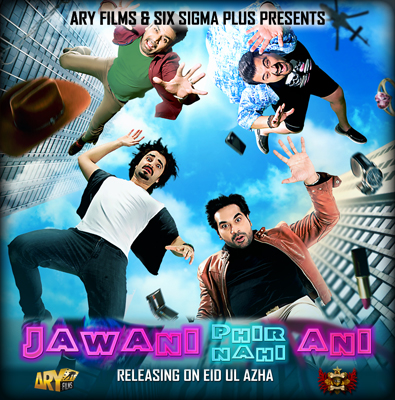 Jawani Phir Nahi Ani is an upcoming Pakistani comedy film directed by Nadeem Baig and produced by Humayun Saeed under production banner Six Sigma Plus. The film stars Hamza Ali Abbasi, Ahmed Butt, Vasay Chaudhry and Humayun himself in lead roles. "It's a full-blown comedy and family-entertainer." That's how cast members of the soon-to-be-released Jawani Phir Nahi Ani (JPNA) describe the film.
 2. Ho Mann Jahaan

The Vision Factory Films are staring Mahira,  Hafeez Khan,  Sonya Jehan, Sheheryar Munawar, Adeel Hussain, and Nimra Bucha. Senior Actor Bushra Ansari will be seen in this movie too. The movie is about three young college friends. The movie director says "I feel most excited because I wasn't sure if people would understand what I am trying to communicate. It seems it went really well. Seeing the reaction, I am on cloud nine,"- Asim Raza.
3. Karachi Se Lahore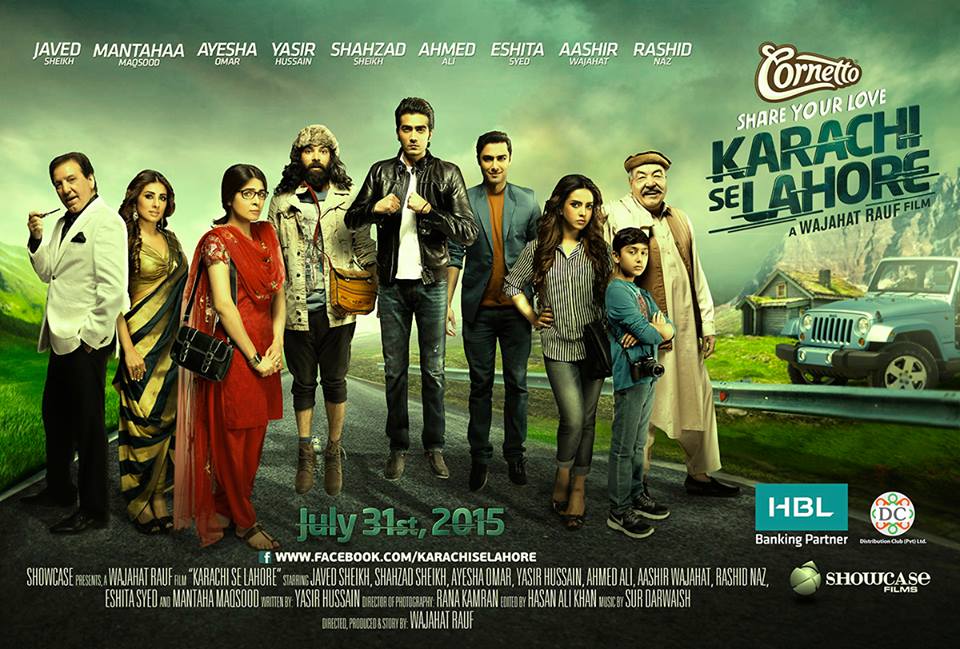 Karachi se Lahore is an upcoming Pakistani comedy road film directed and produced by Wajahat Rauf under production bannerShowcase Productions. The film's story is written by Yasir Hussain. Karachi se Lahore, featuring an ensemble cast including Javed Sheikh, Mantaha Tareen Maqsood, Yasir Hussain, Ahmed Ali, Eshita Syed, Aashir Wajahat and Rasheed Naz, whereas lead roles are played by Shehzad Sheikh and Ayesha Omer.This is the first Pakistani road-trip film which covers the 36 hours journey from Karachi to Lahore in real time, where the characters face obstacles, overcome them and undergo personal growth.
Bin Roye is a saga of obsession in love that develops jealousy and rivalry between two girls for one perfect match. It seems like a one-of-its-kind movie for the new Pakistani cinema, Bin Roye – a Momina Duraid film is sure to exceed audiences' expectations with its engaging script, picture-perfect direction, immaculate production and star-studded cast.
5. Dekh Magar Pyar Say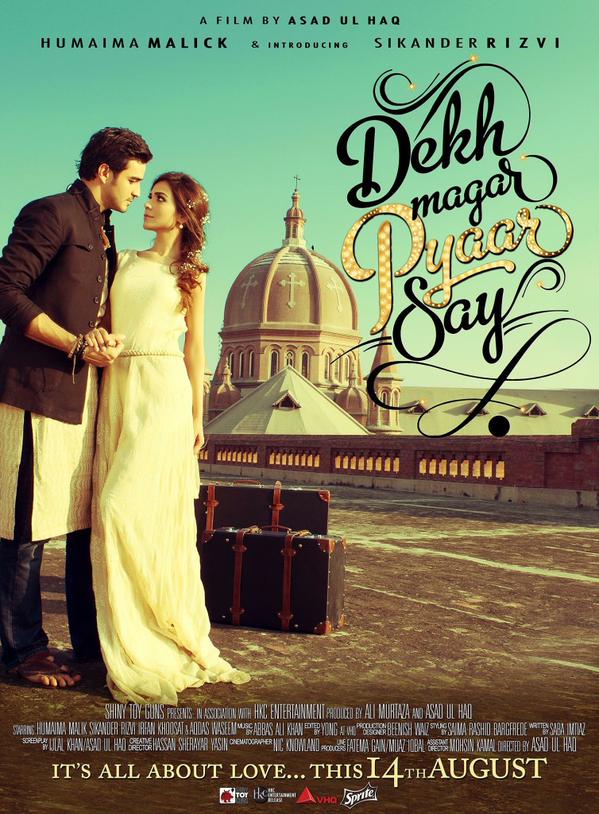 With a hugely popular restaurant under his belt, Madam Noor Jehan's grandson Sikander Rizvi has decided to make his acting debut. The chef will be seen alongside Lollywood – and now Bollywood – actress Humaima Malik. Dekh Magar Pyar Say is an upcoming Pakistani romantic comedy film directed by Asad-ul-Haq and produced by Ali Murtaza. From the vibes and the feel of the trailer of Dekh Magar Pyaar Say not only looks like a culmination of a story about people getting to know each other but a culmination of a story about obstacles to heart-pounding romantic love that finally cleared.
6. Wrong No.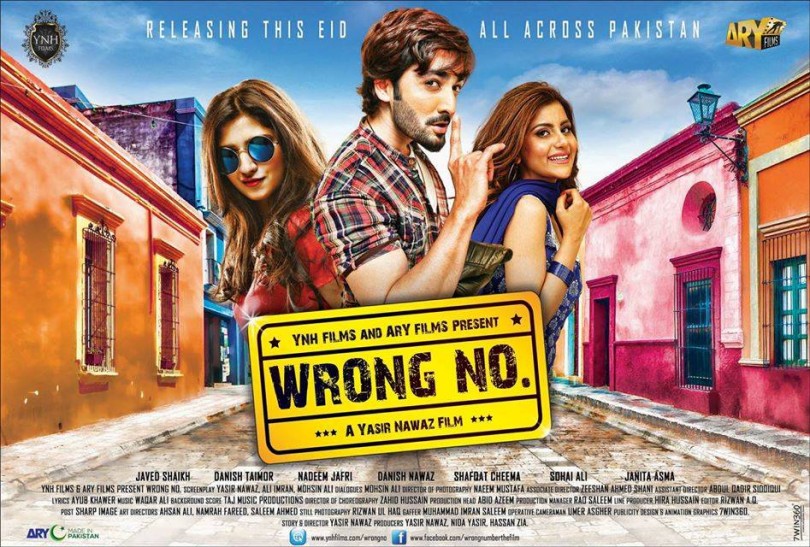 Wrong No. (also written as Wrong Number) is an upcoming Pakistani romantic comedy film directed by Yasir Nawaz. The cast of the movie includes the experienced Javed Sheikh, handsome Danish Taimoor who will be seen second time on the big screen after Jalaibee, Soha Ali Abro coming with an item song, Janita Asma, Danish Nawaz, Shafqat Cheema, and Nadeem Jafri.
7. Shah

Based on the incredible true story of Pakistani Olympian Boxer Syed Hussain Shah chronicles the journey of boxer Adnan Hussain Shah, from the streets of Lyari to a podium-finish in the Seoul Olympics, packs a punch and may just provide the right dose of patriotism to audiences on August 14. A major area where Shah manages to trump trailers for other Pakistani films before it is with its smartly crafted 112-second long promo. The trailer not only serves as a montage of (probably) some of the movie's most impressive scenes but also reveals details about the film's story – enough to keep the viewer engaged.