Lahore has always been well known for its unique and delicious cuisine. But there are some specialties that one really has to try, especially in Ramadan when they are no less than something sent from heaven after you stay hungry the whole day. They're a great choice for Sehri too as they can keep you full till like 4 days, I bet you.
So let's start.
1. The mighty doodh soda. 
This is not just a drink. This is a treat to yourself, arguably one of the greatest drinks to have happened to Lahoris this summer. Nothing can beat a glass of doodh soda in Iftaar. It cheers you up and makes you feel like the happiest person in this world when you gulp down glass after staying thirsty all day.
Just mix Sprite or 7Up in milk, and add sugar if you want. Stir and drink. Yes, congratulations, you just experienced heaven without having to die.
2. Lahori Chargha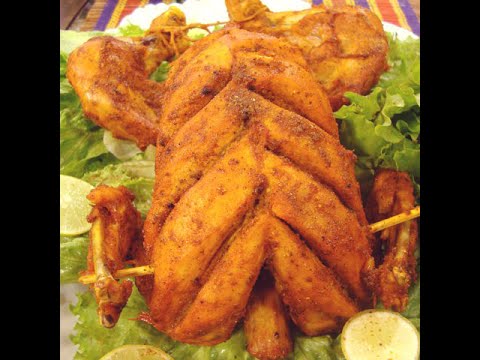 Sure, we might not be able to compete with Karachiites when it comes to Biryani, but you cannot beat one of the greatest items in the Lahori cuisine, THE CHARGHA. This is one of those dishes that if you have for Iftaar, you probably don't even need to do Sehri the next morning.
3. Amritsari Hareesa
A great dish to have for dinner after Iftaar. Cracked wheat grains and meat are key ingredients of this recipe. Looks like haleem, but there is much more to it. And when you add pure desi ghee to it, in the words of Ahmed Shahzad, "Straight to heaven."
4. Katlamma
A lot of non-Lahori/Punjabi people are unaware of this beautiful thing. This large round thing is called a katlamma. Not really a food item limited to iftaar, but surely will be an amazing addition to your food table. This is made up of maida, spice(s), and everything nice.
5. Bong Paye 
This traditional Lahori dish you can enjoy in Sehri. Similar to Siri paye, as the name suggests, but it doesn't have a siri.
6. Pairay Wali Lassi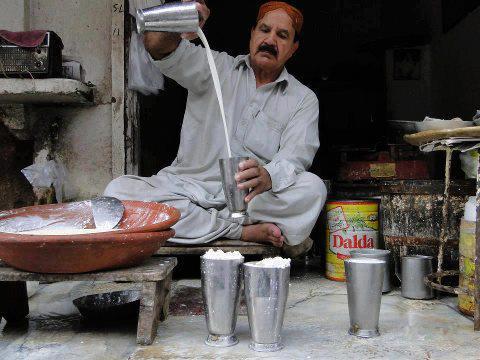 How can you even have Sehri without a glass of Lassi?
7. Chikkar Cholay 
For sehri have this with paratha and a glass of lassi, and you will not complain about being hungry the whole day. Chikkar means "mud" in Punjabi, but don't worry! It really doesn't taste anything like mud!
So, will you have these foods this Ramadan? Let us know in the comments section below.