General Raheel Sharif is a true inspiration… He is a role model for all the leaders around the world. If the government wants to lead the country effectively, they should learn these things from this true patriot…
1. How To Be A Man of Steel
Army Chief Gen. Raheel Sharif is one man that has taken Pakistan by storm – and surprisingly, for once, not the bad way. This man has stood through thick and thin with all that he's got. May it be floods, terror attacks or any other catastrophe, he is the first one to reach the venue to support the affectees.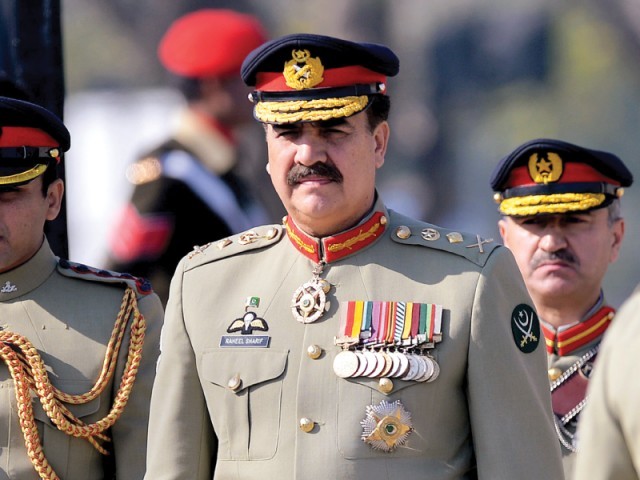 Image Source: tribune-intel.com
2. How To Be A People's Person
He knows exactly where to put his heart. Being a General in the army doesn't make him emotionless or detached – he knows that his people don't just lack financial support but value moral and spiritual backing which is exactly what he aims at providing them with.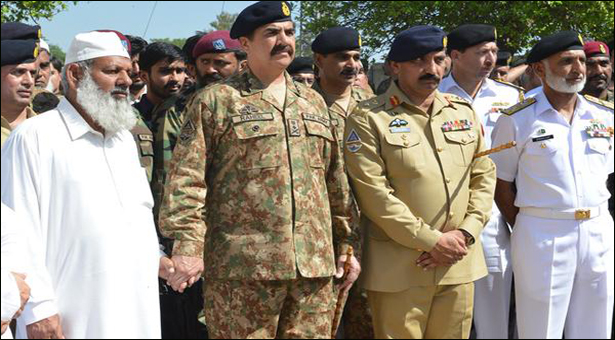 Image Source: Defence.pk
Above: Here he is seen at the funeral of Capt. Qasim Shaheed, holding the Shaheeds fathers hand.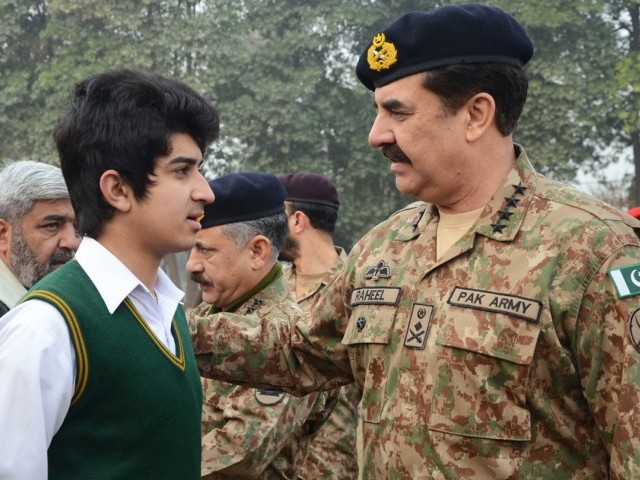 Image Source: Tribune.com.pk
Above: He can be seen encouraging one of the APS attack survivors.
3. How To Be A True Leader
He is someone that leads by example. No work is too little or unimportant to be done by him. He is someone that the people can relate to and feel is approachable and reliable. People look up to him in the times of adversity.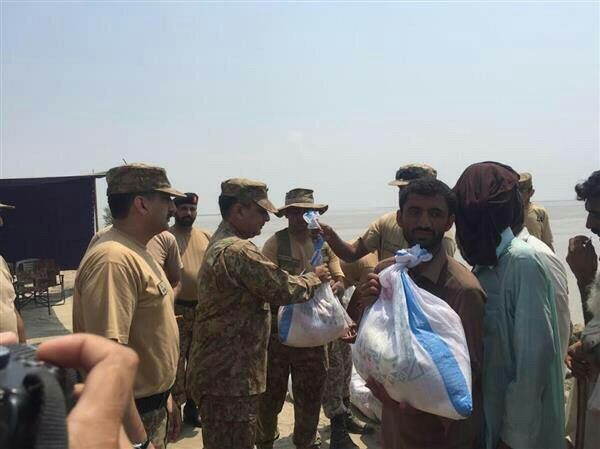 Image Source: ISPR Offcial Post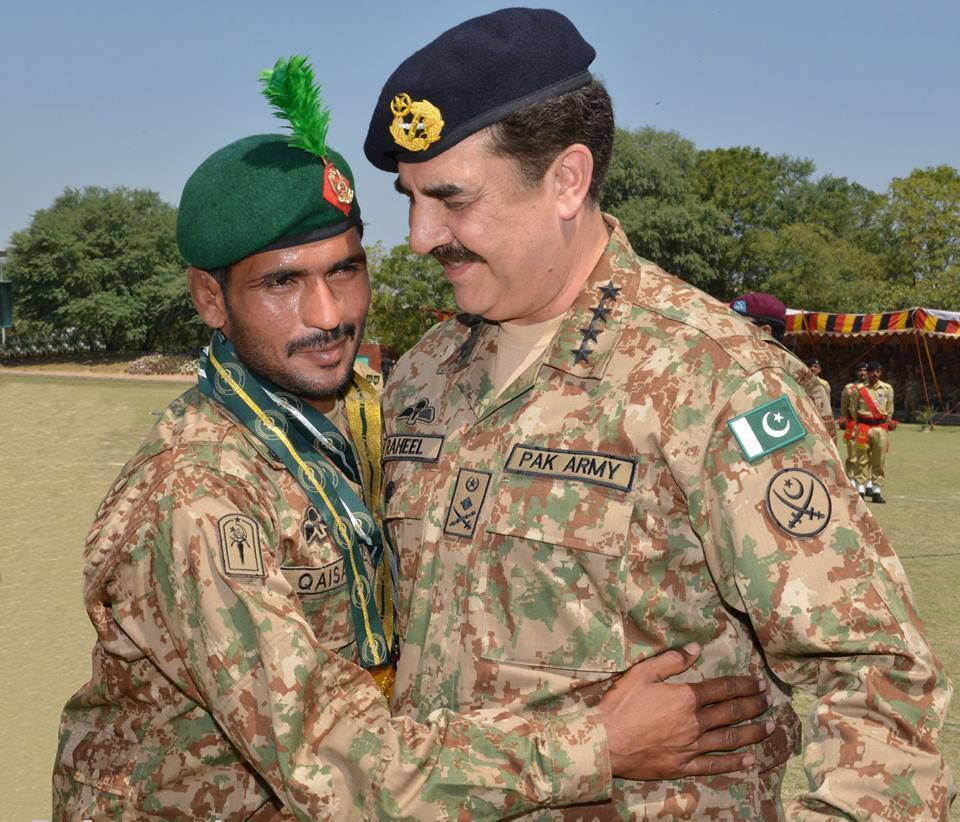 Image Source: Pakistaan.com
4. How To Be A True Patriot
How many other leaders, politicians and 'patriots' cancel their international trips to serve the victims of incidents such as the Karachi Safoora incident? This man did… because he always puts Pakistan first!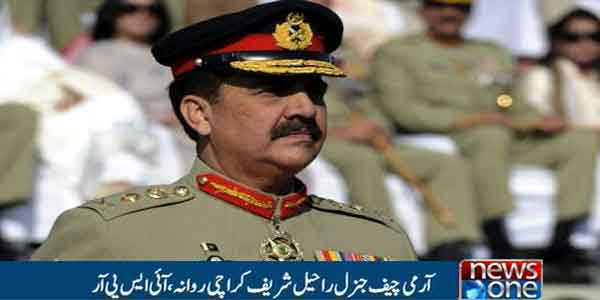 Image Source: newsone.tv
5. How Can Your Actions Encourage Nationwide Unity
Anyone who saw the Pakistan Day Parade this year (being held after 8 years) will not be able to deny this simple fact!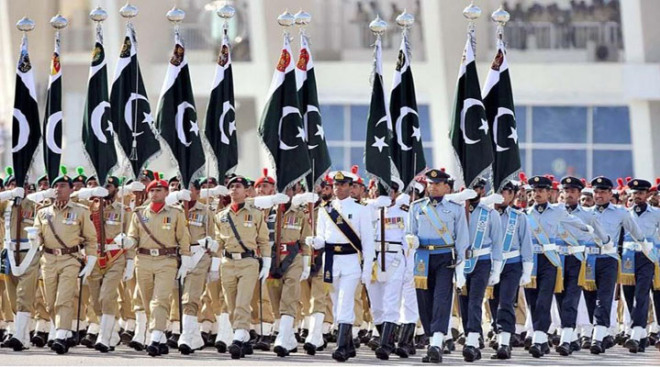 Image Source: allmedia.pk
6. How To Be A Man Of Words
He keeps all his promises. His devotion and patriotism is matchless. Where he celebrated Eid? Not with his family enjoying grand lunches/ dinners but instead with his men. . .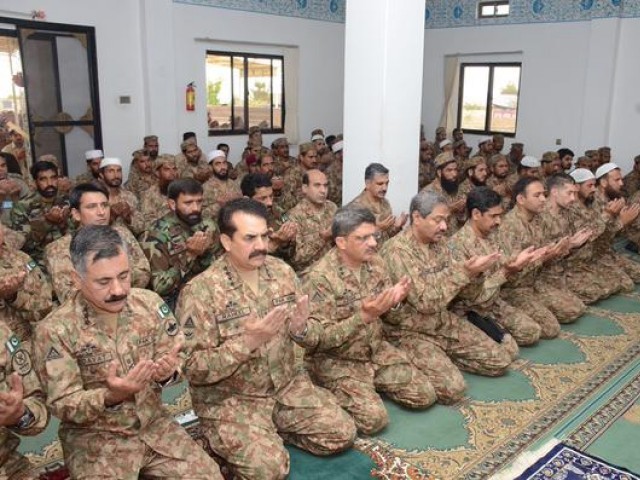 Image Source: tribune.com.pk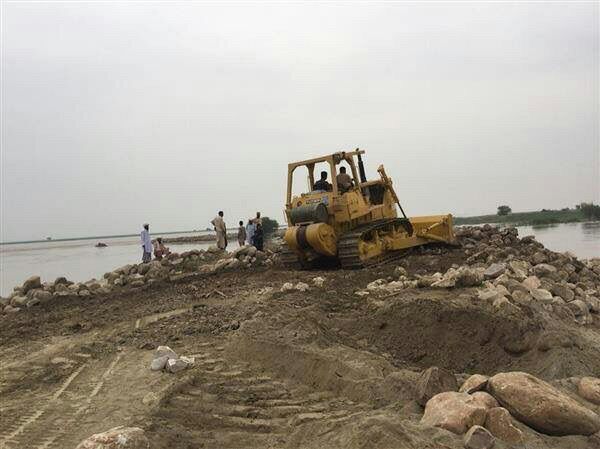 Image Source: ISPR Official Post
Above: After evacuating 40,000 people and 73,530 livestock, bulldozers were employed day and night to restore Jahkr Imam Bund in Baluchistan after the floods.
7. How To Have Presence (Of Mind, Soul And Body)
Personally over-looking the evacuation process and making sure the needs of all the people are met!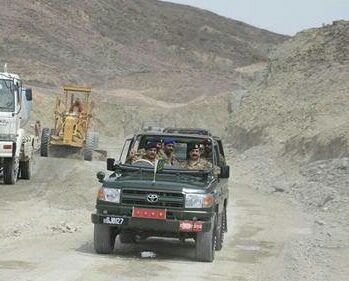 Image Source: ISPR Official Post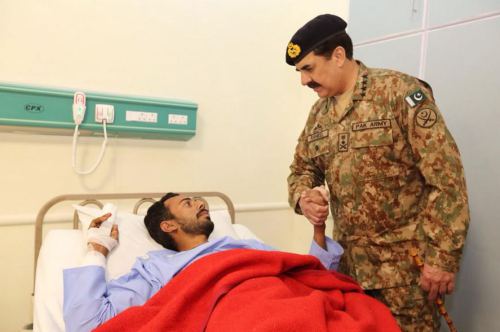 Image Source: Pakistaan.com
That's what it takes to become a true leader. If our leaders learn from this man, Pakistan will definitely change for good.