It's that time of the year when film making students of different institutes are engaged in diverse courses of creative work. Be it posters or dynamic visuals & sound effects, they mean serious business.
Let's take a look at some of the best digital artwork by students of film making, with their short films lined up for premiers.
1. Farishta – An inspiration
Story by Mirza Farhan Baig (IU)
Farishta takes us on a little journey of the struggle of an innocent soul against the evil world. As much as the topic appeal itself, the poster effectively helps us anticipate the emanations of the film, as well as the students involved.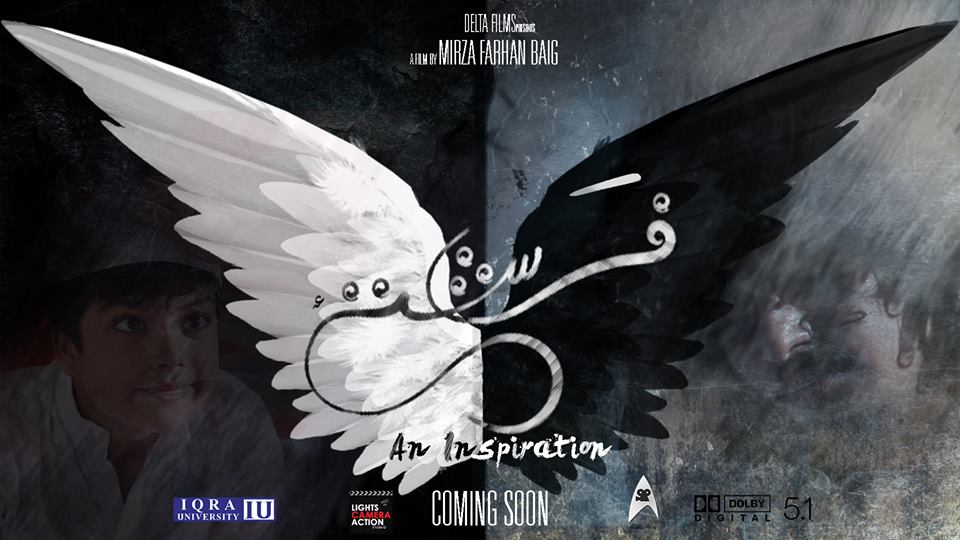 2. Musavir – God will make a way
Story by Mishal Saqib (IU)
Imagine a scene, where a dark soul is enlightened and bestowed upon after its test of patience in this world. The poster for this film depicts the exact same idea. It's a masterpiece!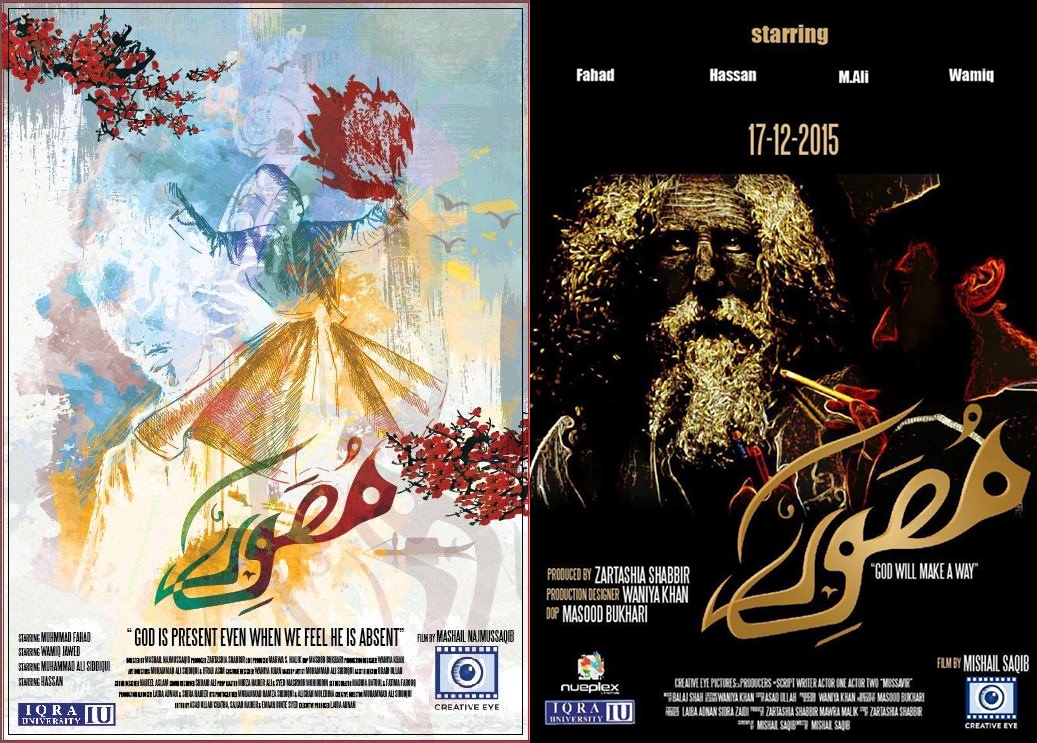 3. Naira
Story by – Shanum Sohail (KU)
"Behind closed doors is a mystery, the mystery that she is. Her free soul lurks, trapped, waiting to take you into the world of locked doors and shut windows, a world that is entirely her own."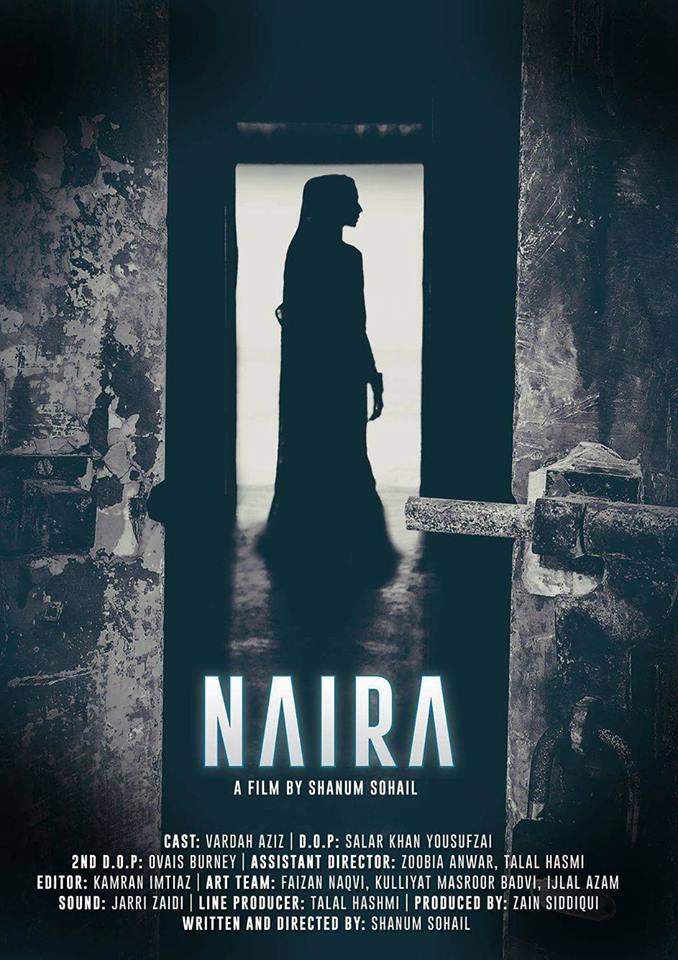 4. Bohat Badi Filam
Fim by Ali Raza (KU)
A comic twist with an appealing title, the posters of this film says it all. Bohat Bari Filam will introduce you to a unique set of characters, with loads of entertainment.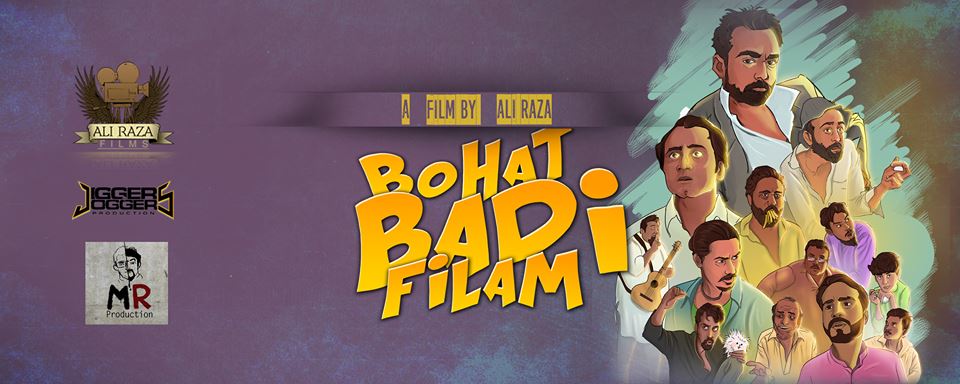 5. Asr-e-Aab – Loyalty at what price
Story by Shayan Moin Khan (IU)
Loyalty and Limits: a story that makes the heart curious. Asr-e-Aab is being produced with sharp details, be it sound, artwork or the cast. It takes us to the exploration of minds of two different people, involved in a unique relationship. Loyalty at what price? Let the Posters say the rest.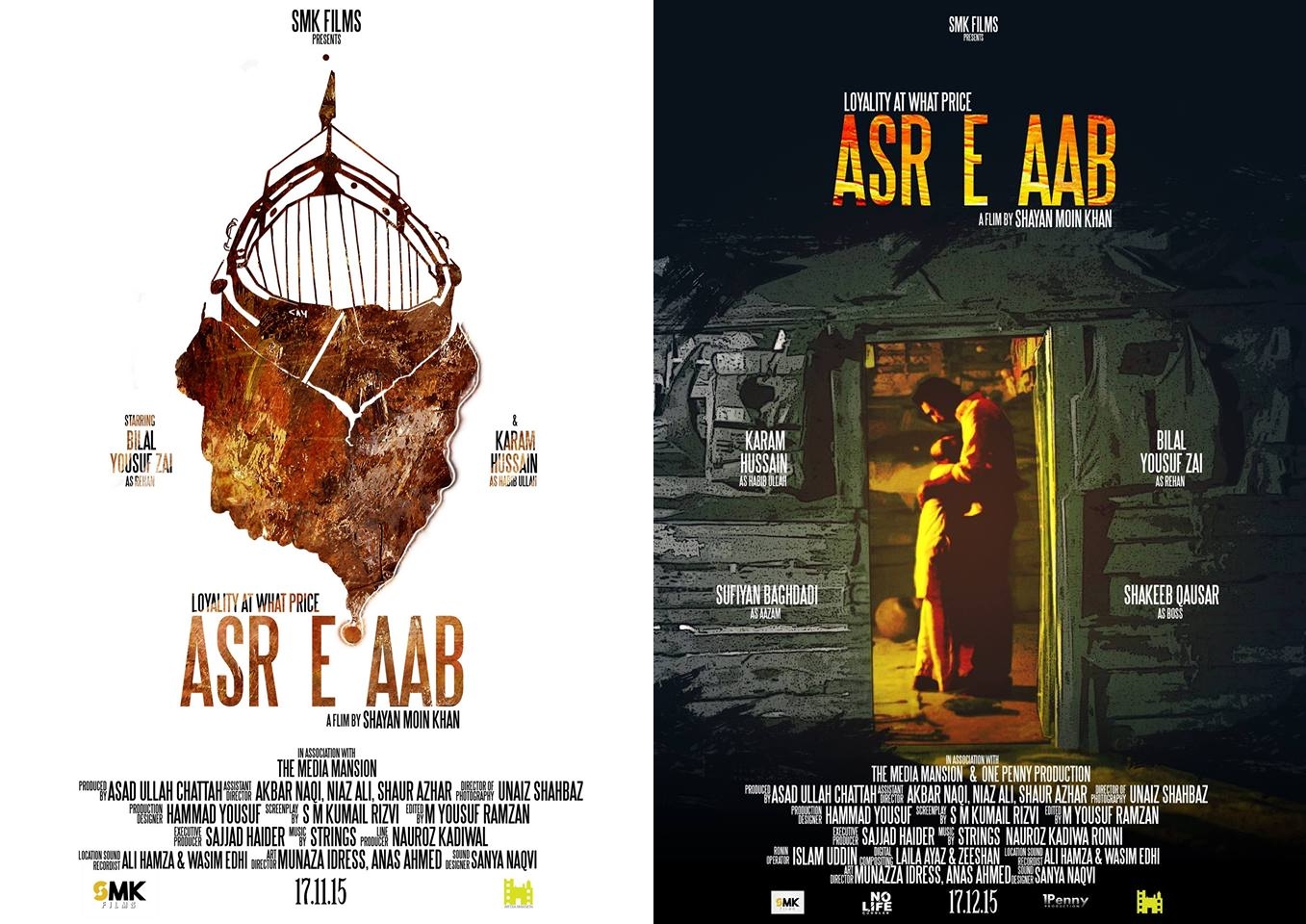 6. Covered Story – Revenge with a deadline
Story by: Bilal Sagar (IU)
Making good use of the GIF trend, the poster for this film, checks out all the boxes for being the perfect poster. It perfectly reflects the aura of the film itself and gives us a brief preview of the idea following the story.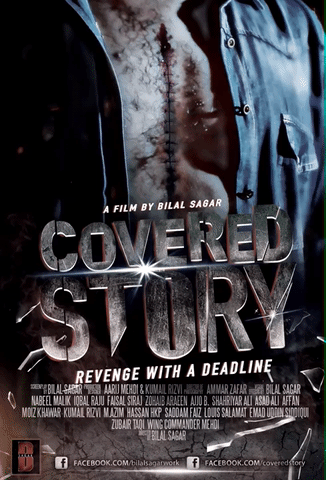 7. Goonjh
Story by: Zeeshan Hussain (KU)
Aesthetics for the artwork for Goonjh is one of the best so far. The idea of the film is illustrated and engraved on pixels, merging the whole essence of the film in a single picture.