There's more to Pakistan than just food.
While 'eating out' remains Pakistanis' favorite recreation, and Pakistani cuisine is the highlight many foreigners look forward to when visiting Pakistan, there are a number of recreational activities available in the country that many remain oblivious of.
Considering the terrific natural beauty that Pakistan houses, these leisure activities can give you the experience of a lifetime;
1. Skiing
Malam Jabba, located in the Swat Valley houses Pakistan's first ever ski resort. With modern facilities amidst the scenic Hindu Kush mountains, and sitting majestically at a height of 9200 ft above sea level, Malam Jabba will provide you with an unforgettable skiing experience. The hill station is 51 km away from the Saidu Sharif Airport in Swat.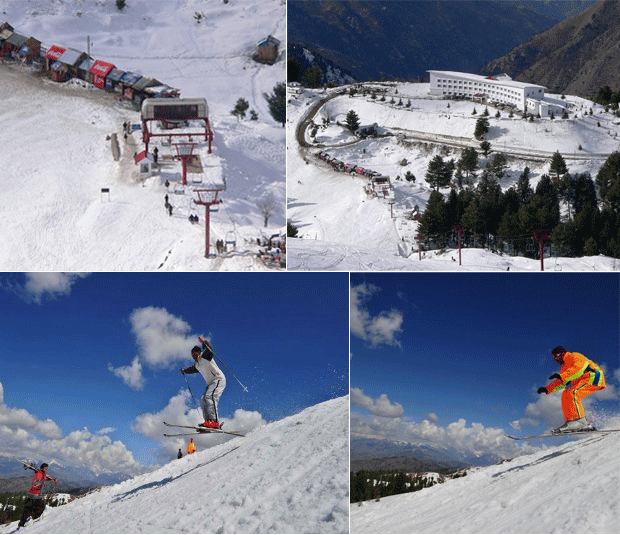 Source: hamariweb.com
A skiing facility is also present in Nathiagali, at the PAF Base, Kalabagh, for those who do not wish to travel further up north.
2. Trekking and Hiking
For hiking, the Margalla Hills in Islamabad are the perfect location. With various trails of differing lengths and positioned on different heights, you can foray into the hills and enjoy the ridges and springs along the way.
As for trekking, the Karakoram and Hindu Kush mountain ranges are the most exquisite locations. Amidst these towering mountains, with valleys and glaciers, you're basically in trek heaven.
Source: flickr.com
Source: treakearth.com
3. White Water Rafting
The raging streams and rivers in the north of Pakistan provide the perfect location for white water rafting, and a number of other wild water sports. The Swat river, Gilgit river, Hunza river, Kunar river, Neelam river and Chitral River, with their rugged terrain and wide, wild stretches allow for canoeing, and kayaking.
The hotel managers employed in the nearby hotels usually arrange a trip upon request, if there are four to five people in the group.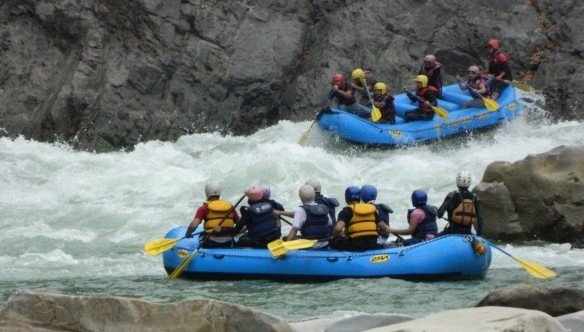 Source: nkcp.org
4. Paragliding
There are a number of paragliding facilities in Pakistan, and most of them provide not only ample training and safety gears, but different sites for beginner and intermediate levels.
The Gliding Club Of Pakistan has developed a facility over the Salt Range, at Choa Saidan Shah near Chakwal, Punjab.
They provide paragliding, hand-gliding, and motorized gliders, all under the supervision of qualified trainers. Another facility, operated by the Sky Hawk Paragliding And Adventure Club, also in Punjab, is located at the Khanpur Lake, near Bahawalpur, and also provides various different options with certified trainers.
Both the clubs offer a number of affordable and attractive packages.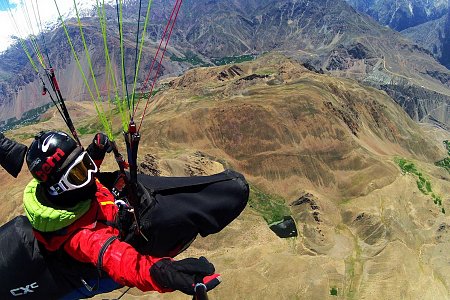 Source: pakistanaffairs.com
5. Scuba Diving and Snorkeling
The best known place for this activity is Churna Island, located near the Hub River, and the boundary between Sindh and Balochistan.
The beautiful island with clear blue waters is ideal for snorkeling and scuba diving, and the place has a trained personnel who manage these activities.
Cliff diving and cave hunting are other activities that you can engage in, here. Again, there are a number of attractive and affordable packages offered here, often with transportation to and from the venue included, so it's really convenient and cheap.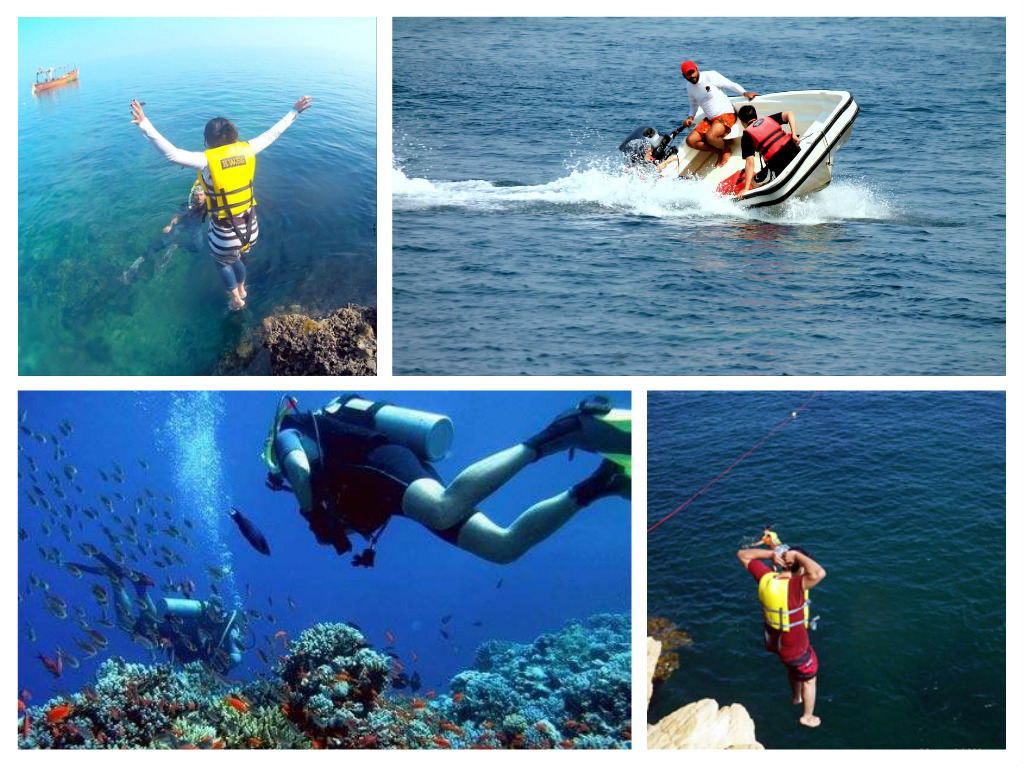 6. Rock Climbing
The rock towers of Hunza and Baltistan, particularly the Trango Towers near the Baltoro Glacier, are the perfect venues for rock climbing in Pakistan.
You must carry your own equipment there since there's no way to obtain any on the spot. You must also carry your identification documents as the Siachen and Baltoro glaciers are manned by the Pakistan Air Force.
The scene, however, is straight out of fiction and merits a visit!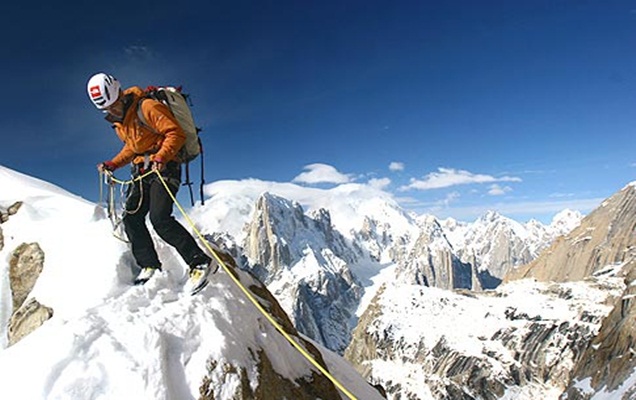 Source: thinktwicepakistan.com
7. Camel Desert Safari
Many adventure clubs and tour managing businesses provide a camel safari in the magnificent Cholistan desert. Comprising an area of 6.65 million acres, the Cholistan desert hosts pockets of population, with their livestock and small dwellings.
The clubs and tour managing businesses provide camping facilities as well if the tour spans more than just a day.
Leaving the mundane city life behind, this experience is as rural and exhilarating as it gets!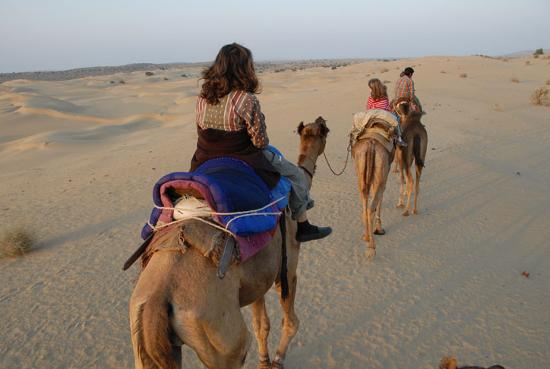 Source: concordia-expeditions.com
For some reason, these leisure activities are never highlighted enough, and even the locals complain about having no substantial recreational opportunities here.
Before we look elsewhere, let's unearth the gems that our country proudly houses.