Officials of the Defence Housing Authority (DHA) cleared roughly about 6,000 acres of mango orchards between September 2013, and March 2020 in Multan to pave way for residency.
The DHA began this mega project in Multan many years back. They selected the area under mango orchards, upsetting the environmentalists. While expanding its boundaries and limits, the DHA Lahore constituted its three chapters in Multan, Gujranwala, and Bahawalpur. It announced housing projects in these cities a couple of years back.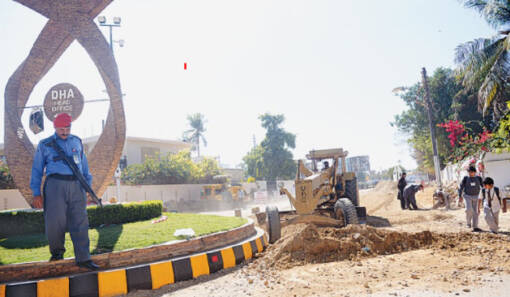 It started its process of purchasing land and the people were asked to sell their land, meanwhile, they began cutting of mango trees.
Back in 2019, the annual deforestation rate in Pakistan recorded as the world's highest. Subsequently, the Lahore High Court (LHC) observed that such a tendency will lead to an increase in the spread of life-threatening diseases. More so, it ordered the Punjab government, DHA, and various other development authorities to make a comprehensive policy for tree plantation and penalizing those removing, cutting, or damaging trees.
The Punjab government was also directed to impose penalties and a heavy fine on those found involved in cutting, removing, and damaging trees. Despite the introduction of a clear policy, DHA continues to cut trees in Multan.
Clusters of mango trees in Multan have disappeared in the past years by DHA, and residential colonies have been established there. According to the details, more than 6,000 acres of mango orchards across the city have been cut down now.
Pakistanis are unhappy with the incessant deforestation
The harsh impact on the exports of mango
"When real estate becomes the most profitable business, not only mango orchards but also human beings are demolished. Congratulations on becoming DHA Multan Phase 1 on 3,000 acres of mango orchards in Multan," wrote on Twitter user.
Why is the government not coming up with any developing preventive strategy against cutting of mango orchards and lush-green trees?
We, human beings, are being extremely cruel to our earth with all of our selfish activities. Humans are not the destroyers; they are the only ones that can save the earth.
Last year, Monal restaurant came under the spotlight for violating environmental laws. In an attempt to expand, the restaurant management started chopping down trees surrounding the premises. However, the social media outburst against it resulted in the restaurant getting sealed.
This unprecedented action came right after PM Imran Khan's 'ten billion tree tsunami' initiative. On one hand, the government claims to plant more trees for a better environment, on the other, we witness mass chopping of nature across Pakistan.
What do you think of this story? Let us know in the comments section below.