iTunes can be, in a word, frustrating.
As much as we would love to ditch the glitchy music service, we can't seem to live without it. After all, it's how we download our favorite songs and movies, back up our go-to apps, and more.
But with continuous updates and slow reaction times, iTunes could use a major upgrade to make the service run more smoothly. Below, we've rounded up six of the most common complaints about iTunes.
1. You can't merge multiple accounts and sync libraries.
Dear Apple please can you make it possible to merge my #iTunes accounts or at least have a way of transferring purchases

— @GrahamBM March 24, 2012
While there are third-party services that allow you to sync all of your media libraries, iTunes itself won't allow it. Apple ties all downloads and purchases to one account, and doesn't let you sync an iOS device with multiple libraries.
This becomes a huge headache when you want to share an iTunes library between two or more accounts.
Update: With iOS 8, Apple will introduce Family Sharing, which will help up to six people share purchases without sharing accounts.
2. You have to manually delete songs on your external device.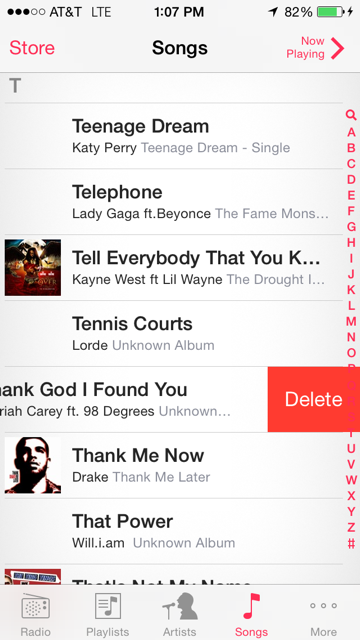 Whether you're trying to free up space or just want to delete a song from your external device, you have to delete it manually on your device (unless you have chosen to automatically sync your music).
Unfortunately, iTunes doesn't have an option for you to delete an individual song that is stored on that device.
3. It runs slowly.
We all know how frustrating it is when you accidentally click the iTunes icon on your computer. As soon as iTunes launches, you may find that your computer lags for 10 to 20 seconds when you try to do simple tasks, like scroll through playlists.
There's no way around it, but it sure is annoying.
4. The sidebar is turned off by default.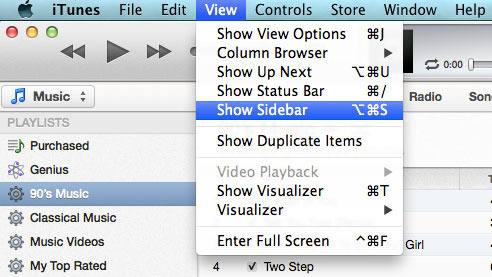 iTunes doesn't let you drag a playlist to an external device without the sidebar. And unfortunately, the sidebar is disabled by default, and there's no way to permanently change that setting.
So, every time you open iTunes and want to import a playlist to your device, you have to fish for the "Show sidebar" option under "View."
5. There are too many updates.
This shows up every time I open iTunes…too many updates for an already poor piece of software!

— @nav_gahirJune 1, 2014
It seems as if every time you open iTunes, it prompts you to download a new software update. Many users find themselves exiting out of all other running applications, waiting for the update to finish and then needing to relaunch iTunes.
The bombardment of updates takes time, and it can drive users crazy.
6. You can't customize the interface.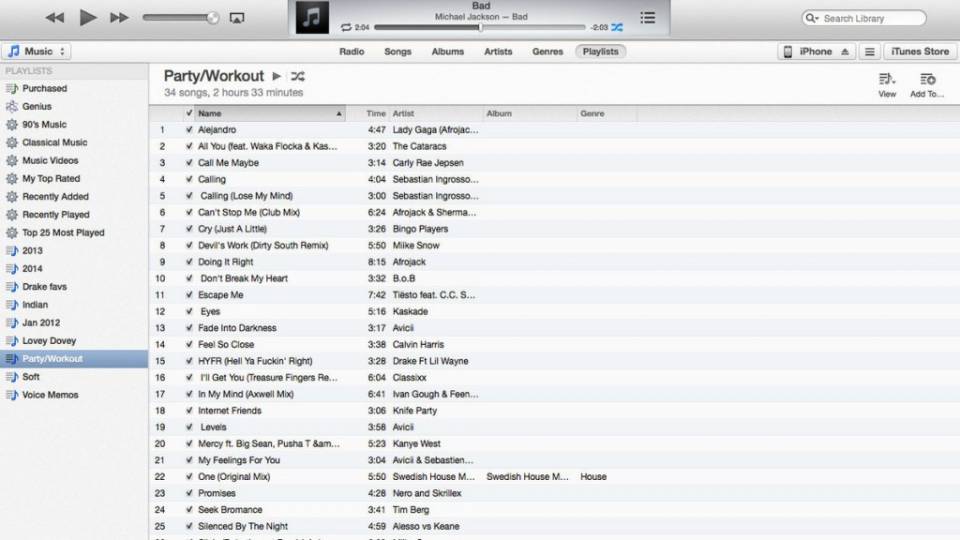 Another drawback of iTunes is that there's a lack of customization options. iTunes doesn't allow users to personalize the interface. Having the ability to customize features like the appearance, layout and music player's buttons would benefit iTunes customers.
BONUS: It told you to listen to U2.
I think I might have a virus, I opened iTunes and found this THING. ugh. #U2 #applevent

— @smshellard September 9, 2014
After Apple's press event on Sept. 9, U2's Songs of Innocence album automatically appeared in people's iTunes libraries and left many angry. The album was force-fed into the libraries of those who selected the automatic download option in iTunes.
Several people took their complaints to Twitter, and said the 72MB album took up too much space on their devices.
By: Kyli singh
Source: Mashable