There is no denying in how complicated girls can be (touche). However, the lesser complicated breed of girls are the low maintenance ones! The perfect combination of not wanting to spend a lot on dressing to kill and not wanting to look homeless; the aspects of low-maintenance are present in each and every girl.
Deep down, every girl is a low-maintenance girl. There are phases when even the highest of the highest maintenance girls become low-maintainers. However, nothing beats the 24/7 low-maintenance girls and their style of being the perfect medium.
These are the signs you can see in a go-with-the-flow gal when trying to figure out who low-maintenance chicks actually are:
1. Fancy Makeup Techniques Are Not Appealing To You
"Wow. So interesting. Something I wouldn't like to do."
They don't have anything against all these magical face products, but it's just something they wouldn't invest their precious time or money on.
Read Also: 5 Problems Every Pakistani Makeup-Holic Faces Almost Every Single Day!
2. When It Comes To Makeup, This Is The Only Thing That Matters
And lipstick. Just these two. Promise.
3. You Can Be Friends With Almost Everyone And Anyone
They are the type of the boat that can float in any sea. They don't mind who's there – they can talk to anyone and just…have fun. They are that cool.
3. They Do Not Take Time To Get Ready…AT ALL!!!
Getting ready? No worries. Throwing some perfume and untying your hair, and voila! That's done. That's all they need.
4. A Minimalist. That's The Perfect Term
Just a few limited and already-chosen items on your bathroom shelf and their closet isn't even packed with a lot of clothes, the low-maintainers are definitely someone you need to spend time with since they know how to maintain a budget. *wink wink*
5. They Don't Make Any Drama Nor Would Be A Part Of A Drama
They won't give you the 'typical girl' drama. They won't be upset over petty issues either. They keep their life simple. They are literally the best people you can have in your life. They won't cause any bull*hit drama.
6. They Would Be Happy With Whatever You Gift Them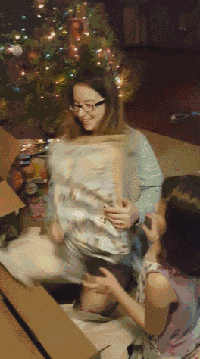 They will be okay if you don't use a showboat or fireworks for celebration. The pre-birthday and post-birthday celebrations are useless to them. Just get them what they want and they'll be the happiest person on the face of the earth.
They don't have any requirements and trust me, they are just happy with they have. These are the best people to hang out with and ehem, date.