1. Praia de Benagil
Praia de Benagil beach lies to the west on the south coast of the Algarve, right next to the fishing village of Benagil, from where it adopts the name.
On the right-hand side, it is bordered by rocks overgrown densely with greenery. On the other side an even higher, ochre-colored cliff face, which is very rugged in places, rises up vertically and runs alongside the light area of sand for more than 100 meters to the end of the bay.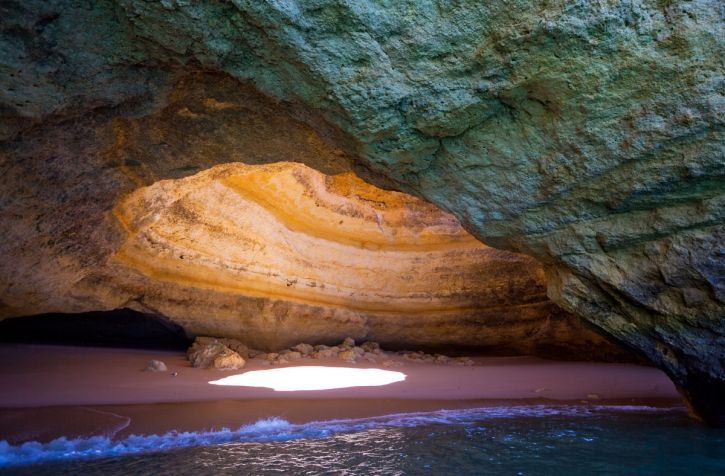 Source: weekdaywanderlustlooks.com
2. Pfeiffer Beach
Pfeiffer Beach is very hard to find for the uninitiated. It is located at the end of unmarked Sycamore Canyon Road, which is the only paved, ungated road on the west side of Highway One between the Big Sur Post Office and Pfeiffer Big Sur State Park. With it's purple sands and crashing waves this beach is paradise on earth!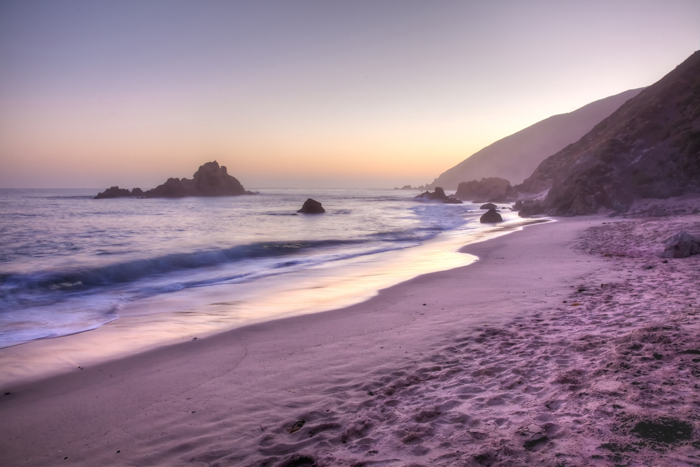 Source: weekdaywanderlustlooks.com
3. Vík í Mýrdal
White waves wash up on black sands and the cliffs glow green from all that rain. Put simply, it's beautiful.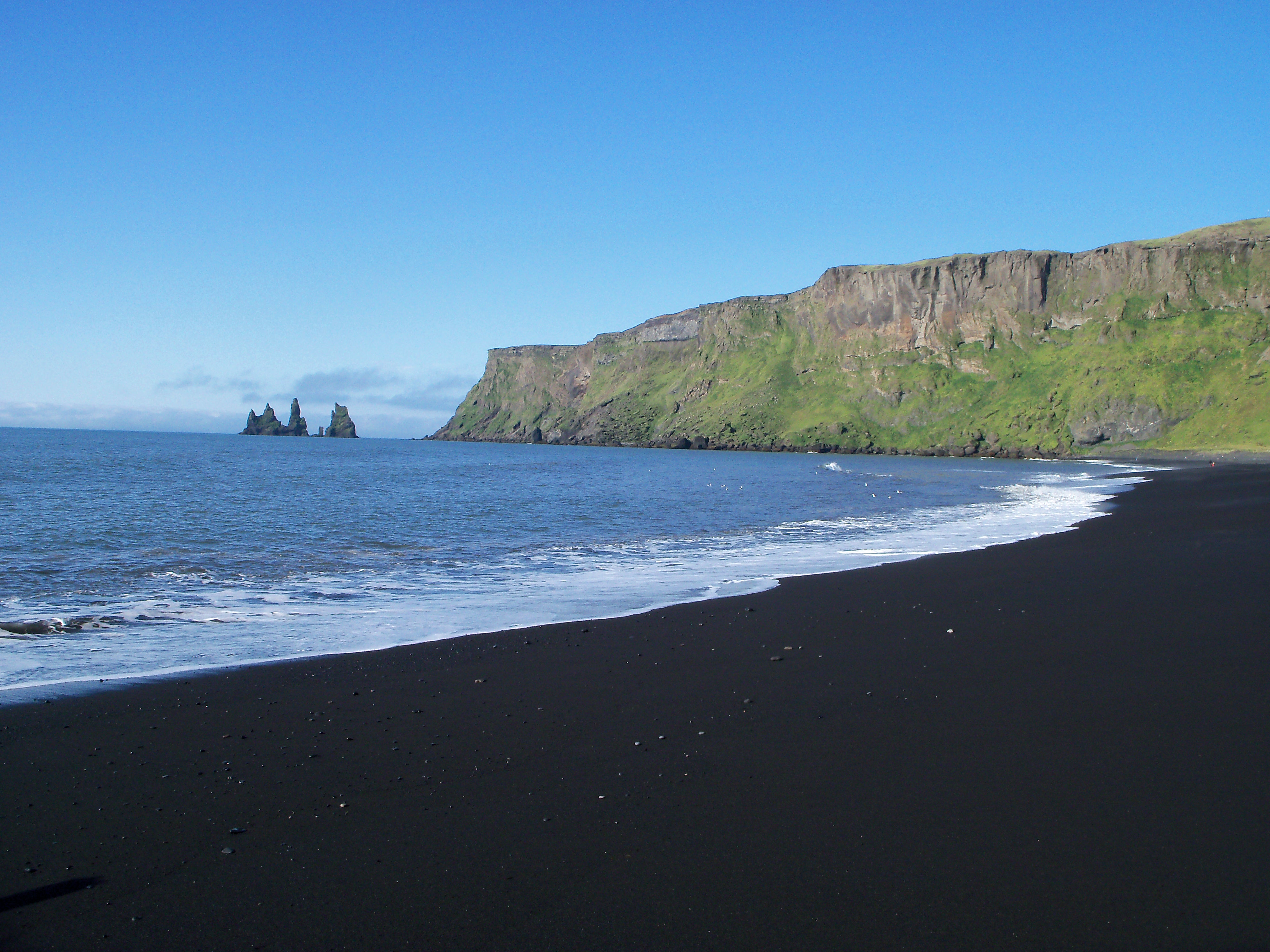 Source: commons.wikimedia.org
4.Galapagos Islands
This isolated group of volcanic islands and its fragile ecosystem has taken on almost mythological status as a showcase of biodiversity. You don't have to be an evolutionary biologist or an ornithologist to appreciate one of the few places left on the planet where the human footprint is kept to a minimum.

Source: arounddeglobe.com
5. Moeraki Boulders – Koekohe Beach
If you go down to Koekohe beach in New Zealand you can be sure of a big surprise. In front of you, scattered like enormous marbles from some long abandoned game between giants, are hundreds of spherical rocks. Or are they the egg shells of sea-born dragons?
The Moeraki boulders present us with a mystery – what are they and how on earth did they get there?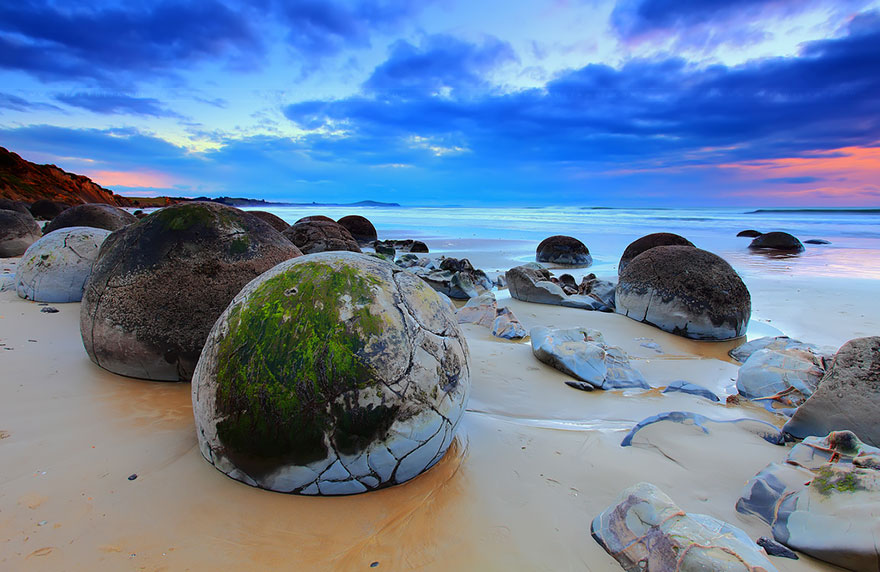 Source: saysomethingdaily.blogspot.com
6. Papakōlea Green Sand Beach
Green sand beach is one of the (many) "once in a lifetime" places in the Big Island. It is one of two green sand beaches in the United States, while the amount of truly green sand beaches on the world can be counted on one hand.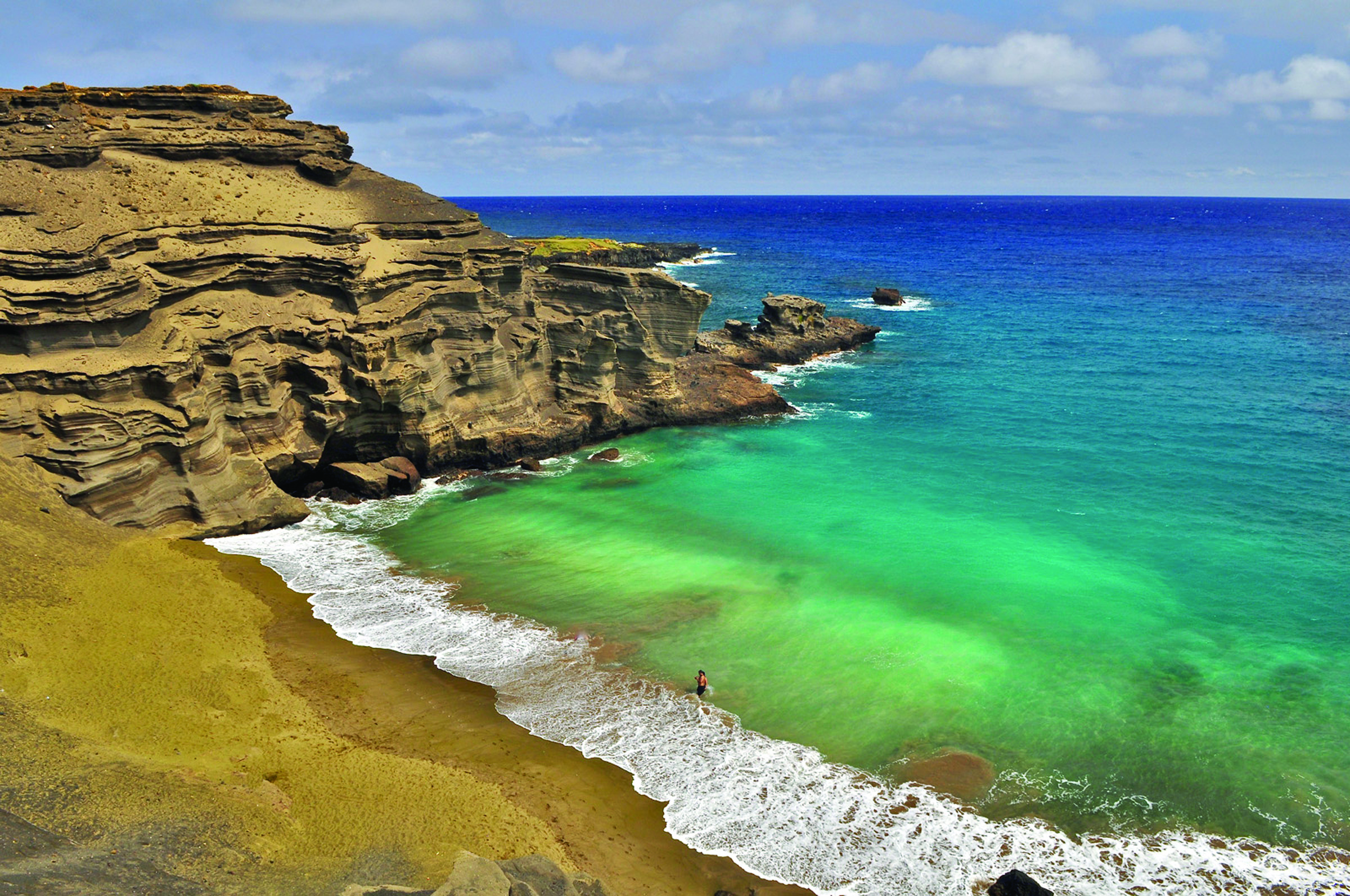 Source: https://www.zmetravel.com/