At least six people were hospitalized after a shooting at a FedEx warehouse in Cobb County, Georgia, with the suspected attacker taking his own life after the incident.
The police received an emergency call about a shooting at a FedEx facility at an airport in suburban Atlanta at 5:54 AM local time, CBS46 reports.
Hundreds of law enforcement officers representing different agencies arrived at the scene, and everyone was evacuated from the warehouse. Roads around the building have been shut down.
WellStar Kennestone Hospital officials said they currently have six patients, whose conditions range from minor to those in surgery.
However, the doctors added that that they are expecting more shooting victims to arrive shortly.
The police searched for the shooter inside the warehouse and eventually found him dead with an apparent self-inflicted gunshot wound.
"We're not looking for anybody else at this point," Dana Pierce, Cobb police spokesman, said.
"FedEx is aware of the situation. Our primary concern is the safety and wellbeing of our team members, first responders and others affected. FedEx is cooperating with authorities," a statement by FedEx said.
The company's warehouse is closed and won't reopen for at 24 hours.
One of the FedEx workers said that his boss called him on Tuesday and told him not to worry about getting to work on time, Atlanta Journal-Constitution paper reports.
"(My boss) called me about 6 o'clock this morning saying there was a guy inside, shot the security guard," Michael Hogland, a driver at the facility, said.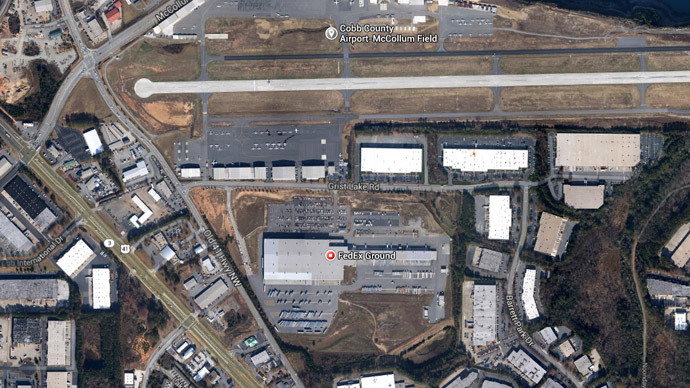 First Published in RT, April 29th, 2014.
Read Also: The Saga Of Christchurch Mosque Shootings!