Disclaimer*: The articles shared under 'Your Voice' section are sent to us by contributors and we neither confirm nor deny the authenticity of any facts stated below. Parhlo will not be liable for any false, inaccurate, inappropriate or incomplete information presented on the website. Read our disclaimer.
Cinematic experience has never been the same again in Pakistan since the arrival of IMAX. The kind of immersive experience provides and adds tremendously to the viewing quality, excitement, and entertainment. The good news is Pakistani classrooms will soon be transforming into much more engaging and immersive experiences enabled by Google Expeditions.
We have all heard the catchy phrase "When in doubt, travel!" The thing about traveling is that you learn more on an excursion that you do reading a dozen books on a topic. The reason being you are singularly focused, you are up for challenges and you are absorbing everything like a sponge.
But as amazing as all that is, it is not always possible to travel especially when it comes to school trips what with limited budgets and feasibility of a tour. But all that can change if you don't have to go on an excursion, but the excursion can come to you.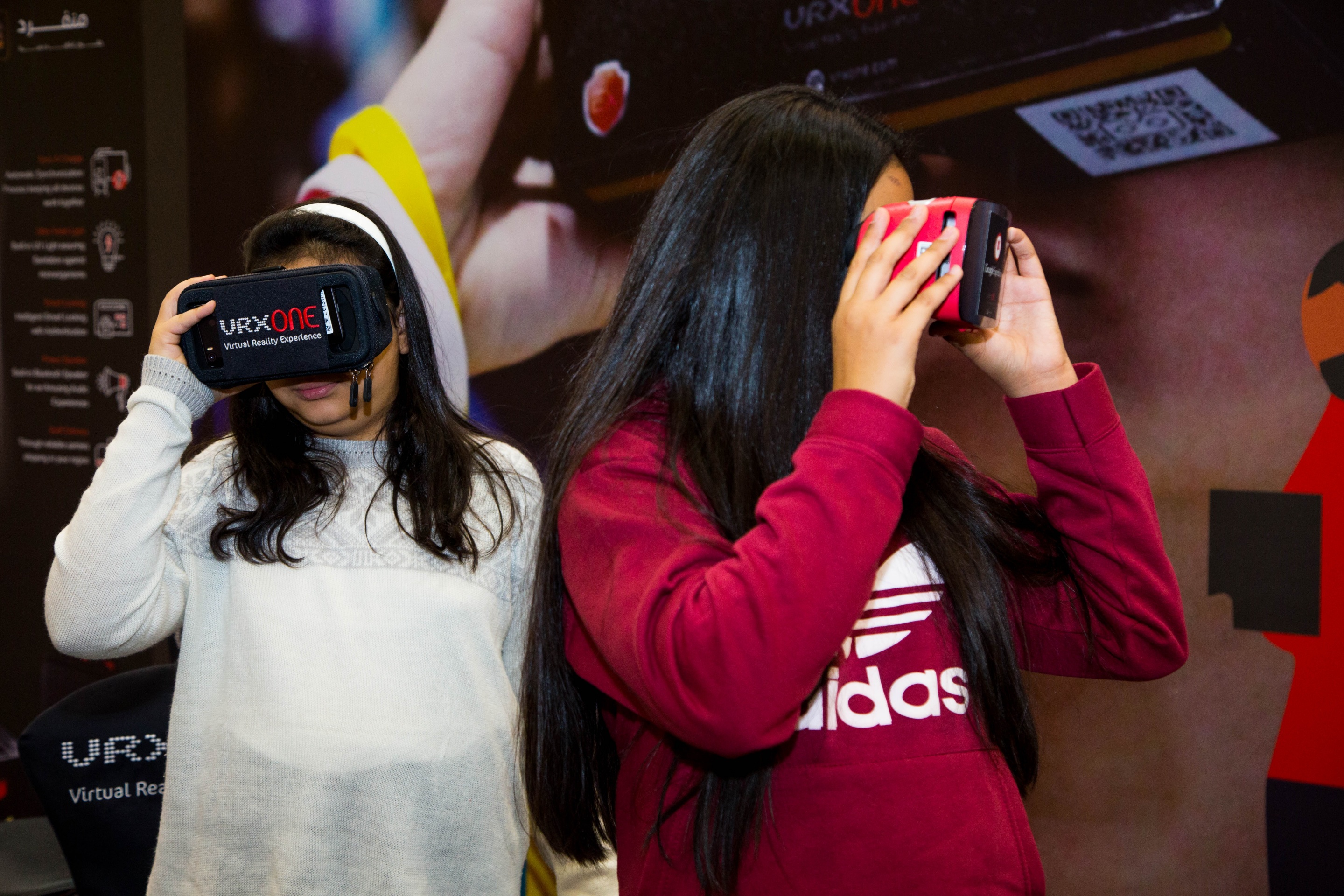 That is certainly possible with Virtual Reality. A multi-user, computer-generated environment, virtual reality enables learning through exploration of a world consisting of extremely realistic images and sounds – called virtual panoramas. The pre-programmed avatars or digital representatives of the user– in this case, the students – are able to freely roam these panoramas and interact with this virtual environment which is able to engage students fully and completely facilitating them to learn and understand optimally.
These virtual interactions become particularly suitable in areas of study where concepts are difficult to elaborate like mathematics or where real experimentation and research can be risky, difficult or even impossible as in archeology.
Bringing the lessons to life for exploration in space, science, marine life, history, and art & design, specifically designed for K12 classes, Google Expeditions have particularly become popular among students, teachers and educationists around the globe for their hands-on and comprehensive nature that allows for easy incorporation within the school curriculum.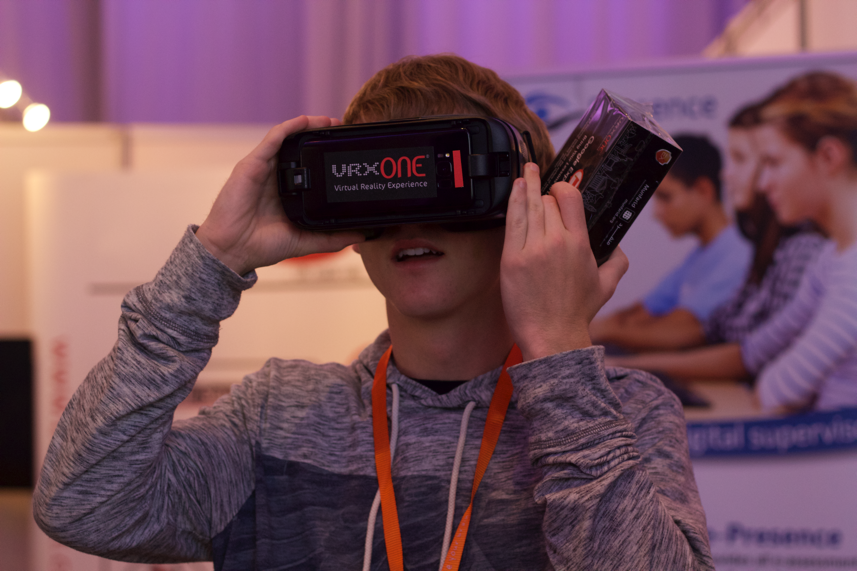 What if we were to tell you that students could swim through the mysterious depths of the Mariana Trench exploring the unique marine life there or walk the massive expanse of Grand Canyon or even the rocky surface of planet Mars just by donning a VR headgear without even ever leaving their classroom seats. Yes, it is as amazing as it sounds.
Since these virtual tours involve the use of sensory perception, it allows for the focus, learning and memory retention to significantly improve and enhance as VR enables students to "experience" the lecture.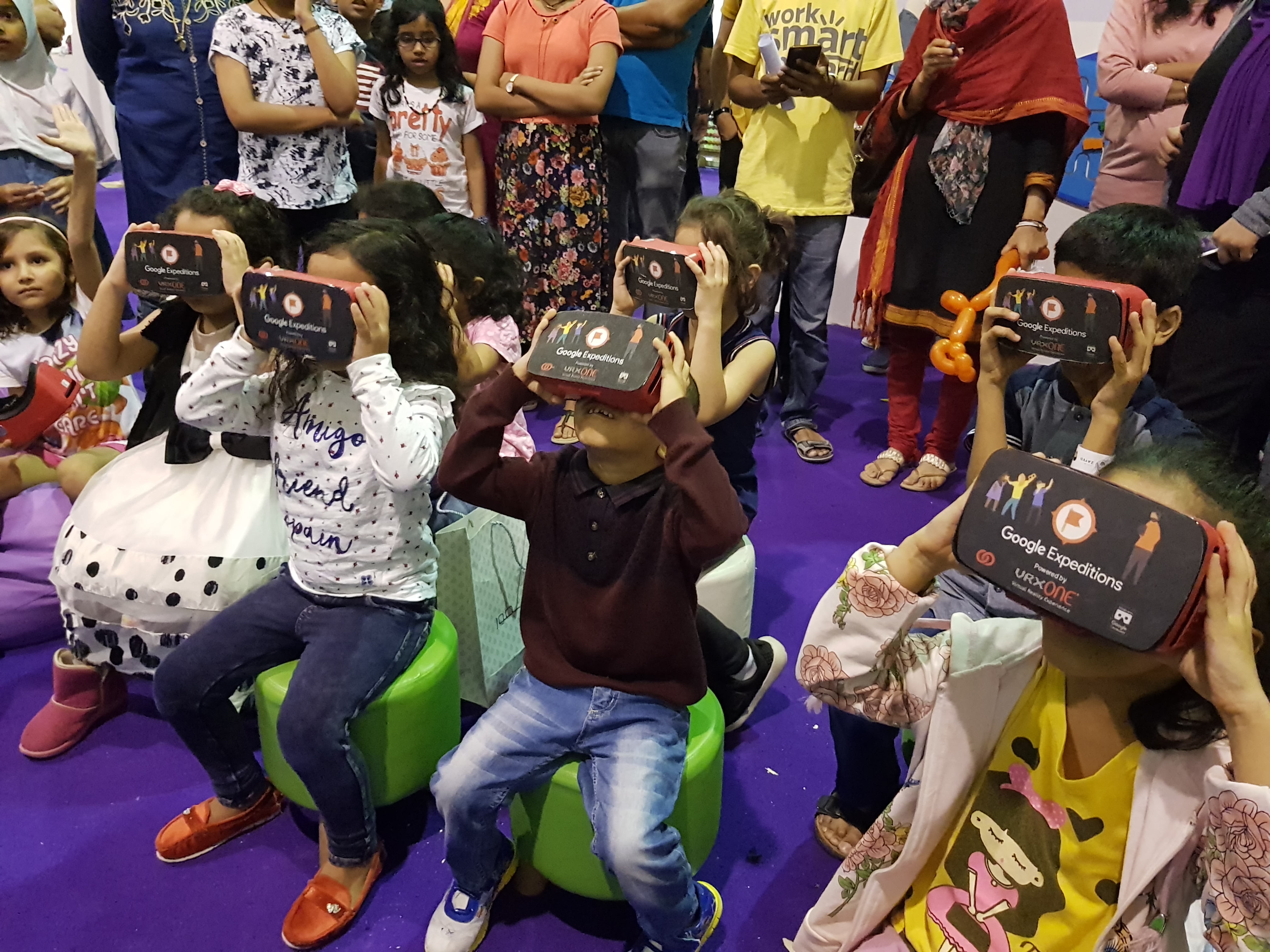 That is why VR in education is also termed as "experiential learning" or learn-by-doing. Based on Edgar Dale's Cone of Experience, the best and most effective kind of learning happens through direct, purposeful experiences, allowing for information retention level to reach up to a remarkable 90 percent. This is a massive improvement compared to only 40-50% information retention in a traditional classroom.
It is immensely exciting for us as we look forward to experiencing this amazing technology in Pakistan as well and watch our classrooms transform from passive learning centers to incredible live and insightful environments. We can't help but be enthusiastic about what new rounds of exploration and adventures will unfold within the confines of a traditional classroom as the world's best program for VR in classroom learning is now headed our way with VRXOne.
VRXOne is already taking hordes of students on these fascinating virtual tours in the Middle East and receiving an immensely positive response along the way. Virtual reality is already changing the way students learn and understand things around the world transforming forever the manner in which instruction and learning are perceived, delivered, acquired and shared as well as applied to real-life experiences.
By changing classrooms from boring places into interesting engaging panoramas, hard-to-follow lectures to memorable experiences, lack of interest to curiosity and creativity, as well as transforming students from passive learners to active learners, virtual reality is a complete packaged solution for a befitting 21st-century classroom.