Ramadan, the month of blessings and imaan for Muslims, always brings along that feeling of happiness and utmost generosity in the Ummah all over the globe. One of the most sacred months of the Islamic calendar, Ramadan Kareem makes every Muslim forget his worries, and pray to the Almighty, in a bid to seek his love and admiration.
In this Holy month, Muslims tend to go out of their comfort zones and go all out when it comes to charity. It is believed that the more you do for others in this month, with an honest heart (which is very important), the more blessings you gain.
Charity is the real spirit of Ramadan, where we notice the less fortunate more than before and try to make the Holy month as easy for them as possible. Let us discuss some ways Muslims do charity in the Holy month of Ramadan.
1. Open iftaar for anyone and everyone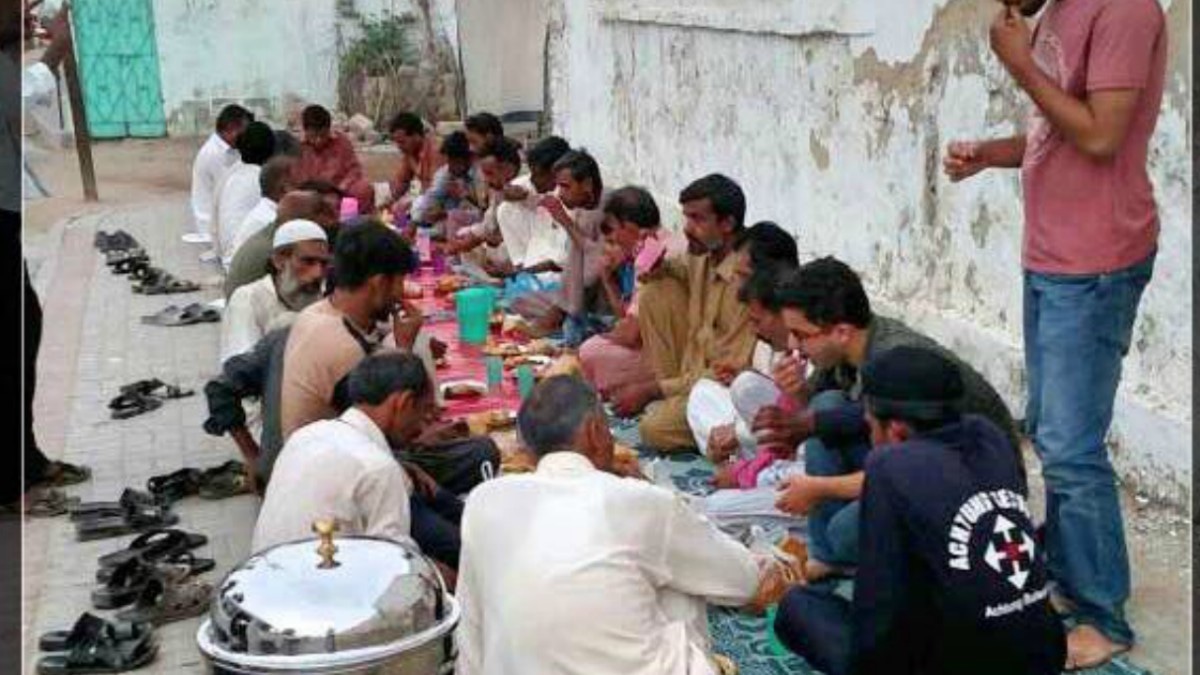 Most people, who are 'sahib-e-hesiyat', tend to keep an open iftaar for all and sundry outside their houses in this holy month. Any person who can be seen near the house near iftaar time, is openly invited and persuaded to open their fast. It could be a man walking towards his home, it could be a rickshaw driver or it could even be a well-off person who might not reach his destination on time.
2. Buying ration for the whole month for someone needy
A good way Muslims do charity in Ramadan is by thinking for other families, just as they do for their own. Buying a whole month's worth of ration, which includes all necessary food and household items, is given to deserving families in the name of charity. This is a popular and diligent way of taking care of others.
3. Helping out domestic workers with charity
They say charity begins at home, and one must always look near before far when it comes to that. In Ramadan, people try to do as much as they can for the people who work for them; i.e our drivers, maids, gardeners or any other domestic helpers. People ask them about their needs, and their issues, in a bid to gain the Almighty's love and assurance of salvation during the month of blessings.
4. Donating money to popular Non-Governmental Organizations (NGOs)
A preferred way of doing charity in Ramadan is by giving direct money as charity to trusted NGOs, who are known for handling finances diligently and using them in the correct context during the month of Ramadan. Every single rupee donated in this holy month can help somebody in need, and these NGO run 'dastarkhans' daily, for 30 days, both in Sehri and Iftaari, feeding as many people and/or helping families with their needs.
5. Charity through good deeds (nekiyan)
Every Muslim wants to go out of his way in Ramadan and do something for others, help them in one way or the other, but not everyone can afford it. Charity does not only have to be done through monetary support or something that is materialistic. In the wider perspective, good deeds in this Holy month can act as a charity as well.
Brooke Bond Supreme's new Ramadan advertisement shows exactly that. The extremely emotional TVC proves that while everything stated above is commendable, laudable and admirable, taking nothing away from them, they are not compulsory. If somebody wants to help others and give charity, it can be done by the simplest of deeds.
The ad showcases a 'chaye dhaba' owner, who opens his shop during the time of Roza before iftaar. One man confronts him and asks him why he keeps his tea-stall open when nobody would have it because they're fasting. He then finds out, that the owner only keeps his shop open so he can help pedestrians and others cool-off and sit peacefully in the extremely hot weather.
The same man who was taunting him during the day, came to have tea at the stall because there is nothing better than #ZaikaNekiKa. The emotional TVC perfectly shows that to give charity, all you need are good intentions and an even better heart.