Dubai is known to be one of the most progressive and richest Muslim countries in the world. With a quickly increasing economy, Dubai has a lot to offer for tourists. We have 5 of the most unique things that you can only spot in Dubai:
Exotic Pets
Even though it has been deemed illegal, owning exotic pets and big cats is considered a status symbol in Dubai. People are often seen driving around with lions and cheetahs in their cars. No amount of fine for this action is able to stop these owners from indulging in such dangerous practices.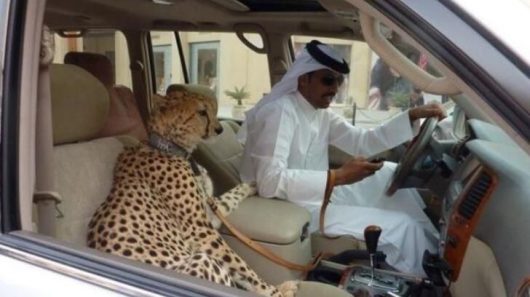 If caught, they are often let go with a warning.
Atlantis Underwater Suite
Costing at about $8,000 (Rs. 8 Lakh) per night, the underwater suite of Atlantis is one of the most luxurious piece of living that most of us can't afford in Dubai. It is located in the Atlantis Palm Hotel, with a view that looks over a lagoon filled with over 60,000 different varieties of underwater species.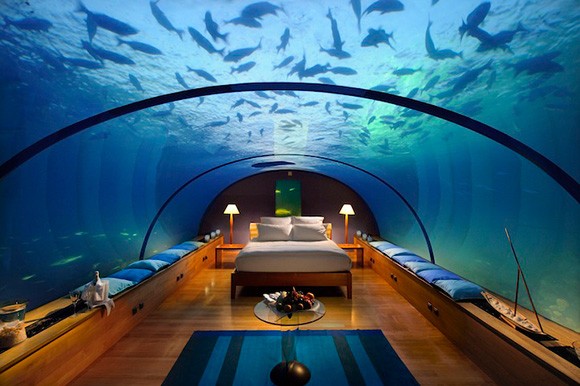 The room comes with a personal butler and a 24-carat gold embedded soap.
Burj Al Arab Hotel
Standing on an private island of its own that is connected to the mainland by a road, Burj Al Arab is considered at the world's third tallest hotel. Though about 30% of the entirety of its height cannot be occupied. The hotel boasts a long list of features that includes luxury suites costing as high as $25,000 (Rs. 25 Lakh) per night!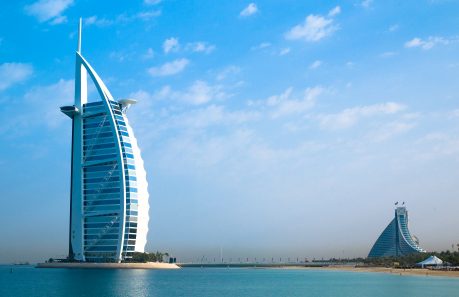 They also use their helipad to do multiple media stunts. They have had a tennis court built on it which had Roger Frederer and Andre Agassi playing a friendly match prior to the Dubai men's open.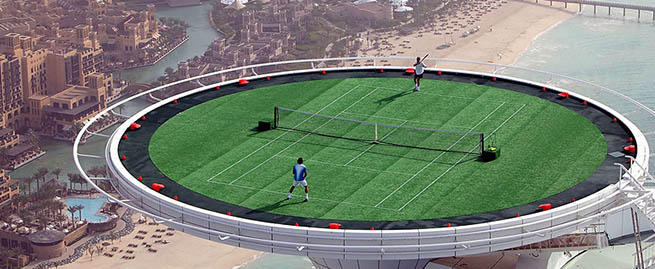 Palm Islands
These artificially built islands were made with tonnes of sand that was poured by machines in the middle of the sea. The island looks like a palm tree with crescents around it. Many celebrities from Pakistan and India even own properties there.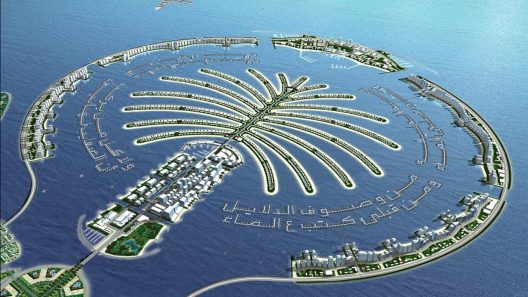 Another palm island is under construction and is estimated to be completed by the end of this year.
Indoor Skiing
In the Emirates hotel, there's a sealed off area that always displays winter. With man made snow, chair lifts and snow skiis, it is a complete change of pace from the hot, desert landscape that is Dubai.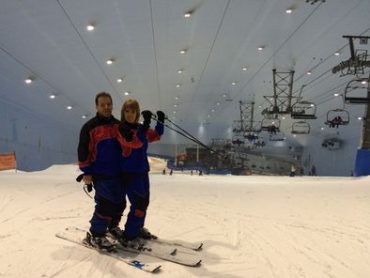 Have you ever been to Dubai and done any of the things listed above? Is there anything that you'd want to do? Let us know!