Disclaimer*: The articles shared under 'Your Voice' section are sent to us by contributors and we neither confirm nor deny the authenticity of any facts stated below. Parhlo will not be liable for any false, inaccurate, inappropriate or incomplete information presented on the website. Read our disclaimer.
Medical school itself is no less than a war zone we all have been desperate to make out of…alive! Now, if you have made it to the other end of this war zone victorious, then congratulations on leaping into official adulthood. Being one of the victors of the said battle, I am aware of all the wounds and scars it might have left. But if you think that the worst part is over, and that your torment ends with the result of your last professional exam, let me be the first one to break it to you – this is where it begins.
And just to prepare you for what might be waiting for you at the other end, here is a list of things you need to be prepared for. Buckle up! This is going to be one bumpy ride.
1. Rishta hunt will begin – IMMEDIATELY!
We live in a country where for a girl, finding a perfect rishta right after graduating is a lot more important than finding a job. And being a medical graduate, you will be the prime target of doctor-bahu-hunting-rishta-aunties (even you, boys!). You will, nevertheless, put forward your pleas of wanting to focus on your career or not being ready for commitment yet. But every single one of them will be thrown out of the window and you will be forced to go through the harrowing process of finding a perfect suitor.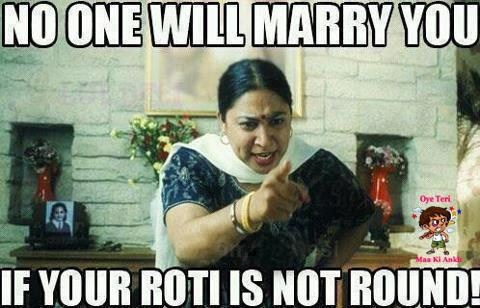 source: thekarachivoice.com
Every wedding you go to will have creepy aunties you don't know; asking personal questions and future plans, followed by how their son is running a fancy restaurant in Australia along with his charity work in Uganda.
My suggestion, fake a fiance. Best rishta aunty repellent ever!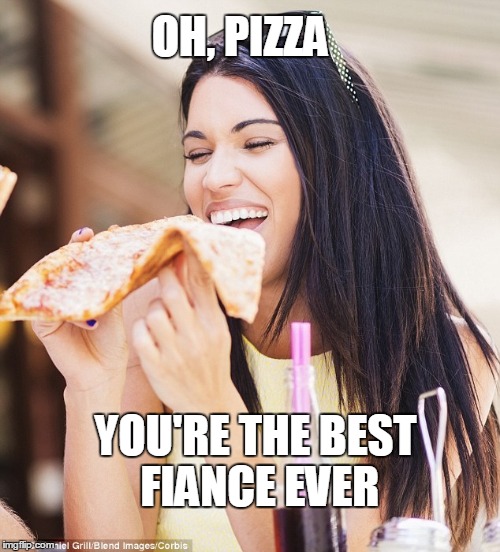 source: corbis
2. Family gatherings will give you diarrhea
Remember when you got into med-school and every relative of yours started to have symptoms of terminal diseases? And when every family gathering they asked you for a prescription, you excused yourself by saying, "Oh I am just a student yet." Or you prescribed Panadol. Most of the times, even then, your replies were met with judgement!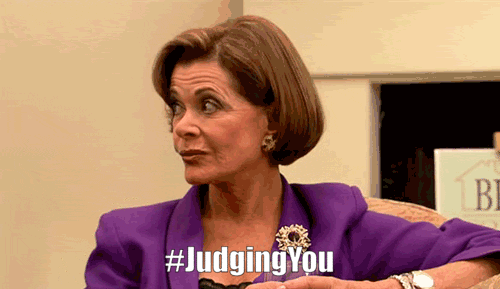 If you think that was bad, brace yourself for what lies ahead. After graduating, that student excuse will not be valid anymore and they will not take something like Panadol for an answer. They are going to want a list of fancy drugs. And if you cannot prescribe  that to them, or if you have not come up with a cure for AIDs a day after graduating, you are immediately proclaimed useless.
.
My tip, when they come over, 'go to your room and pretend you don't exist.' (Strict Harry Potter reference).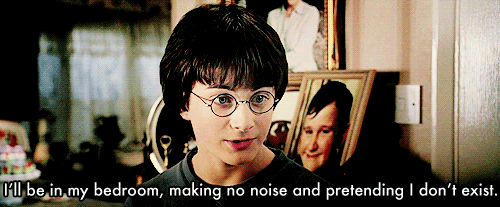 3. You will go through I-know-nothing-phase
The time right after graduating and before starting your house-job is the time when your medical knowledge is equal to that of a village idiot. Whatever you learned for exams will find its way out of your memory and hide in some deep dark Bermuda triangle of your mind. Not knowing will make you feel anxious, worthless and many ugly things. At times you will even start believing your relatives about the useless thing.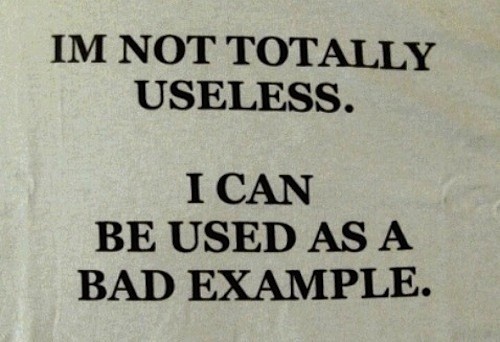 source: healthshire.com
But trust me, it happens to everyone. We all start from a blank canvas at our house-job. And as we work, the Bermuda triangle spits out the knowledge back into the memory shelves. So don't get too worried, it'll pass.
4. …And the I-need-a-future-plan-phase
This is the kaleidoscope of horror. It will make you regret ever becoming a doctor. Because whichever path you choose, will consist of at least five to ten more years to get anywhere. If you choose to stay in Pakistan, it will mean working without pay for a couple of years as a post-graduate trainee. If you choose to go abroad, well, that's expensive and not very patriotic of you. But you will get paid and not die of hunger.
So there are going to be many choices and none of them will seem to work for you. And for you girls out there, don't bother making your own choices. It all depends on the rishta boy.
If the world tells you to not have the right of choice, then don't have it! Okay?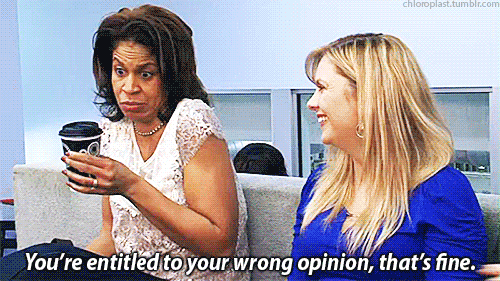 5. Housejob – Internship – Sleep-deprivation, whatever you want to call it
Right now all the house officers you see working in the wards seem so proficient. Rushing around, assisting ward rounds, doing all the procedures you've only read about. They seem to be the glue holding the place together, when in reality, they are barely able to hold themselves together. Working night shifts and doing thirty hour long duties seems charming until you have to actually do them.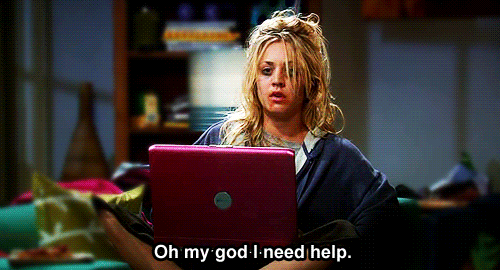 They are those people who get blamed for everything which goes wrong in hospital. It can be a wrongly done pleural tap or it can be an out-of-function elevator. They are pushed in front of growling patients and attendants. Much like how the prisoners were thrown in front of hungry lions in Colosseum in Ancient Rome. So don't envy them, pity them!
Long story short, life after graduation is not what you have always dreamt of.
It is scary, it is risky, and yet, it is beautiful.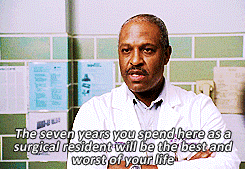 Every time you will be called a doctor, your heart will leap a little. The first life you will save, will change yours forever. You will get addicted to the adrenaline rush of ER. People will trust you with one thing they value most – their health! You will live between life and death everyday.
There is a world out there waiting to be discovered. It sure is full of risks and you will inevitably making huge blunders. But in the end, it will all be worth it.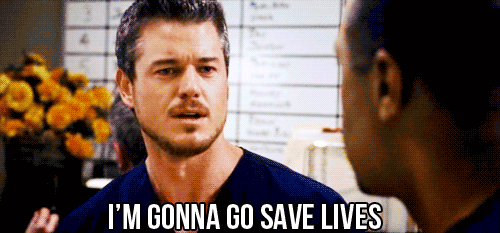 source: giphy