During the COVID outbreak, people were restricted to stay at their home. People had faced a new way of working habit, started spending time more with family and things went way differently. Following that, people suggested to each other to watch TV shows they shouldn't miss in 2021.
But during all those hard times, one thing was constantly there to entertain us and make us alive. TV shows were the true friends of ours at that time, although it was a hard time for the film industry too, they had managed to produce some marvelous TV shows in 2020.
2021 has started, last year some of the major shows had been canceled and now they might be aired this year.
This year is fully packed with outstanding TV shows, which will surely leave their mark and entertain us.
The young generation is very much into series, they invest their time in it and binge-watch their favorite series. For all the TV show lovers out there, this is for all of you.
There's no doubt in that, last year all the theatres went dark and people have raised the bar of TV consumption. Among the other habits, which have been build up in people during the lockdown, TV has become a great source of consuming entertainment and news.
Thanks to all the streaming services, which had produced numerous exclusive shows for their respective viewers and the loyal consumers have surely accessed it.
Just in 2019, when netflix show "Messiah" got way much hyped and people binge-watched it.
Let's hope 2021 won't cover the theatres with dark clouds of COVID again and people enjoy the theatre experience again.
2021 is a bombastic year for the TV series and especially for the viewers. From Dc to MCU and other shows are piled up to release. Here is a list of the TV Shows you shouldn't miss in 2021.
5 Shows You Must Watch in 2021
Wanda Vision: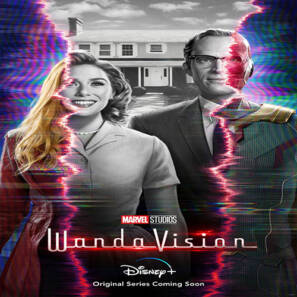 If you are familiar with Marvel characters then you might surely know who these characters are. Wanda Vision is the first series that MCU has created for Disney and it's surely the weirdest thing ever made.
The story revolves around Wanda Maximoff (Elizabeth Olsen) and Vision (Paul Bettany). It's super complicated because you might see different eras, it consists of nine weird episodes that showcase the classic American side too.
To get weirder, you have to watch the show, but it will blow your mind with some plot twists too. It is one of those TV shows you shouldn't miss watching in 2021.
Justice League Snyder's cut: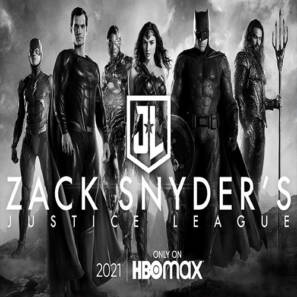 After the horrific Justice League movie, last year Snyder finally announced the Snyder cut news digitally with her wife. It will be different from the movie, you might be able to see Joker as well.
It transformed into mini-TV series because the actual film is too long. DC fans are waiting for this Snyder's cut and hoping that it will deliver the actual Justice League side.
Euphoria Season 2: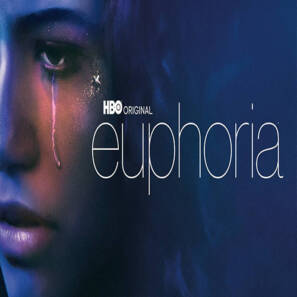 After the success of season 1, HBO's original show "Euphoria" has come back with the surprise of two episodes. Late in December 2020, HBO released an episode titled "Trouble Don't Last Always", which sets back in Christmas (No Spoiler).
And now on 22 January 2021, the second episode was also launched that focuses on the train scene at the last season's finale.
These two episodes are tremendous, if you have watched the first season, then you should surely go for it because HBO threw two surprises for Euphoria viewers.
Resident Alien: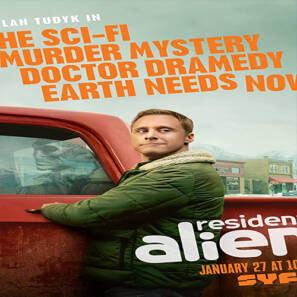 If you are into Sci-fi, Comedy, and Mystery. Then Resident Alien is the perfect stop for you. The story revolves around an Alien who crashed down on Earth in a mission to kill all the humans, but despite that he started living a happy simple life.
Instead, he got involved in solving various murder mysteries, which made him realizes his new life. It can be said, it's a dark horse comic show with humor and sarcasm.
Loki: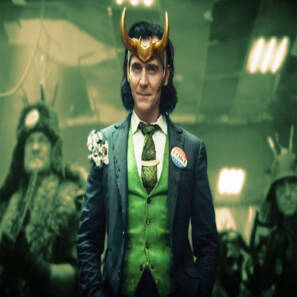 One character from the MCU, that has never been showcased enough to the audience, despite having the most demanding character. Loki, finally MCU has decided to portray the mischief, which you all have seen in many of the Marvel movies, but for that too long and now Tom Hiddleston is back.
The show is set to be released in May. As per the sources, the plot takes place right after the Avenger's Endgame and even the trailer looks so mysterious.
Why not? After all, it's going to the Mischief Loki's story going to be on screen.
So, these are the five shows, which you shouldn't miss at all in the coming months. Although the list can get even longer because there are tons of shows that are ready to be released.
Looking at the list, it looks like this year is about superheroes, even on 19th march, "The Falcon and the Winter Soldier" will be aired as well and that's why this year can be POWERFUL.
What do you think of the story? Tell us in the comments section below.