1. The Hidden Litter Box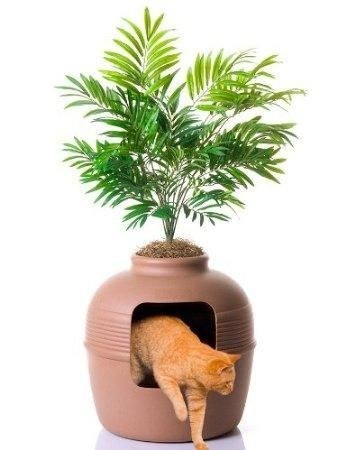 No litter box looks nice out in the open, so try this hidden one that is not only practical but a nice decorative piece.
2. The Cat Crib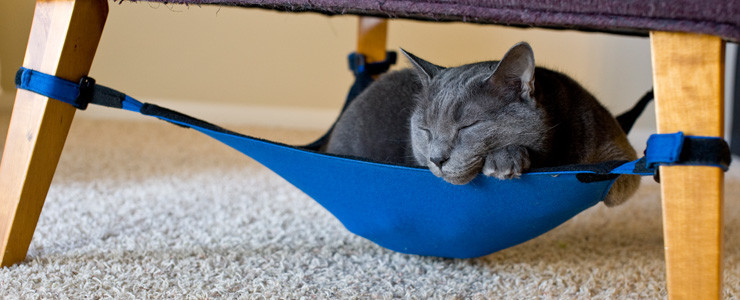 For those cats who love to lap up luxury whilst napping, they need this adorable little kitty hammock.
3.  The Indiana Jones Cat Bridge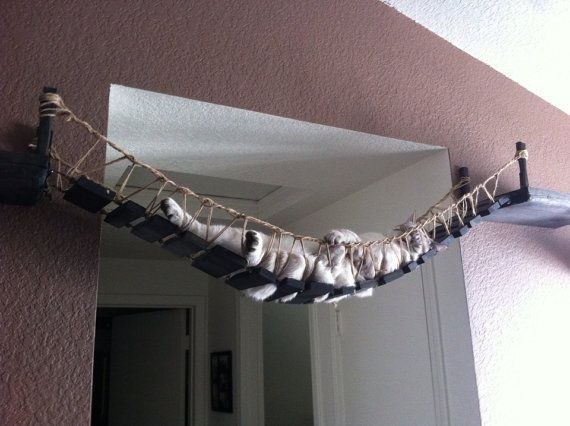 What's not to love about this quirky product!? You're cat can laze around on it or let their imagination wander. Plus it's a decorative piece that will certainly form as a conversation starter!
4. The Massager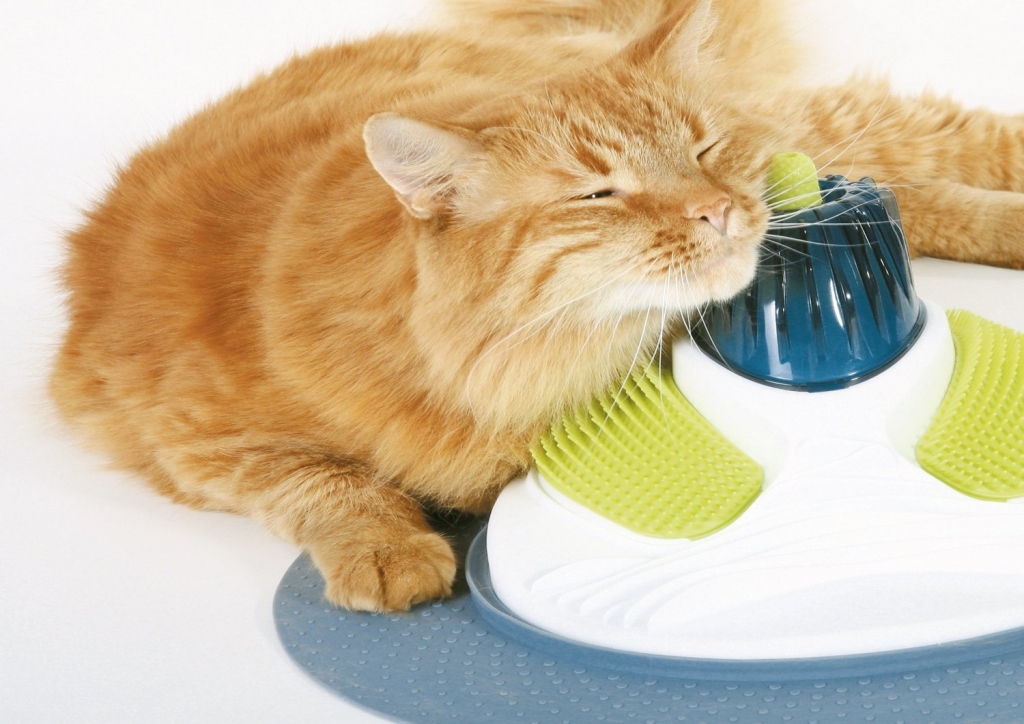 This is one of the attachments for the play circuit. Pamper your cat with this intense massager. It not only stimulates the back but also cleans gums!
5. The Cat Door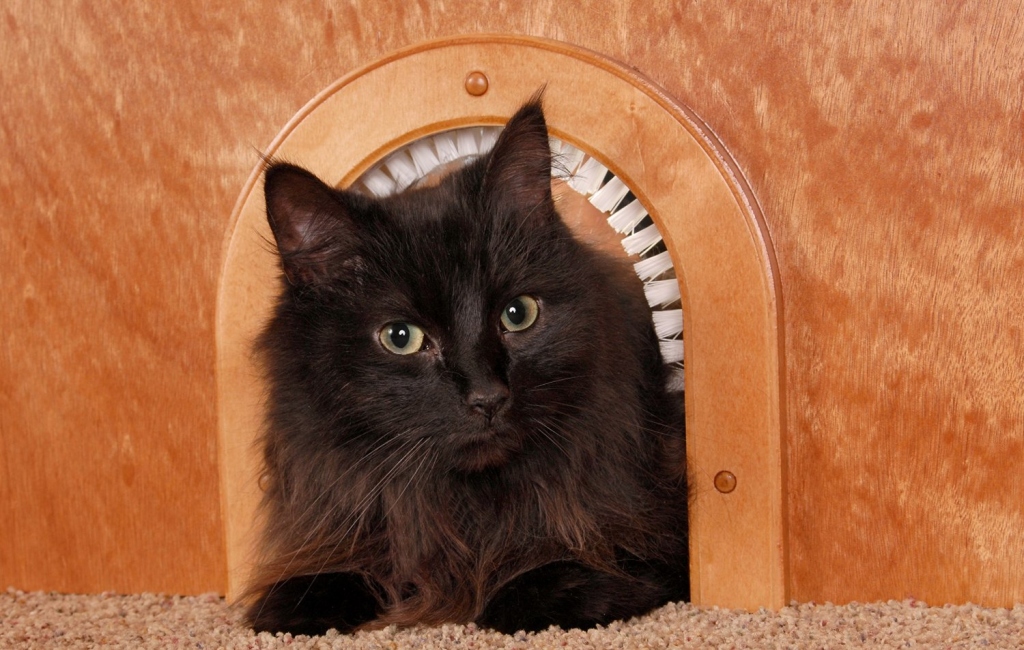 This door not only allows your cat to get to their little box with ease but the brush grooms your pet as they move through it!