Why do people want to get rich? Because they like holding a lot of money in their banks? No. It's because they want to enjoy luxuries. One of these luxuries is having the coolest car with rare specs and looks that would make some heads turn. So, some companies especially design the most expensive cars for this class.
These cars aren't expensive for no reason, it is because they are like the souvenirs that only a few people hold the ownership to. Unlike other cars, you will not find these cars running on every street. They are rare and only approachable to the rich because of their ridiculously high price. Some of the most expensive cars in the world are even sold at auctions and make a lot of money.
Here are the 5 most expensive cars in the world in the year 2019. A few of these cars are still not made available to the general public yet but their specs and price have been released. Also, a few that were only custom-designed on the demand of a customer.
Veneno Roadster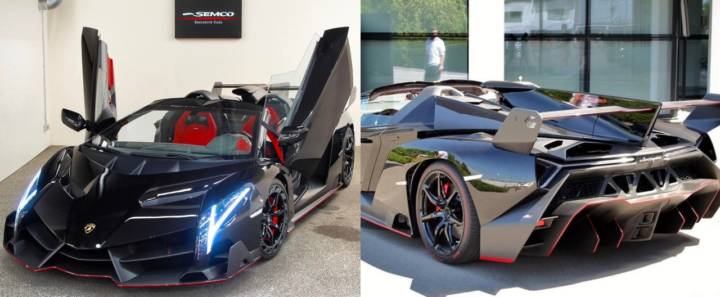 Lamborghini is the most dreamed car globally. Although every Lamborghini model has remained impressive, this one specifically outstands all. Veneno which literally translates poison from Spanish and it's named that for a reason.
It might not be poisonous, but one thing is for sure that it is pretty deadly. The luxury car has a 6.5litre V12 engine with a seven-speed single-clutch ISR automated manual transmission and is capable of doing a 60mph at 2.9 seconds.
Veneno was presented as an honour to the company's 50 years celebration. The company had only manufactured nine units of this car each of which originally cost $4.5 million. However, after three cars were sold the company shot up the price. So, its resale price also goes up to $11 million which is far more satisfactory.
Koenigsegg CCXR Trevita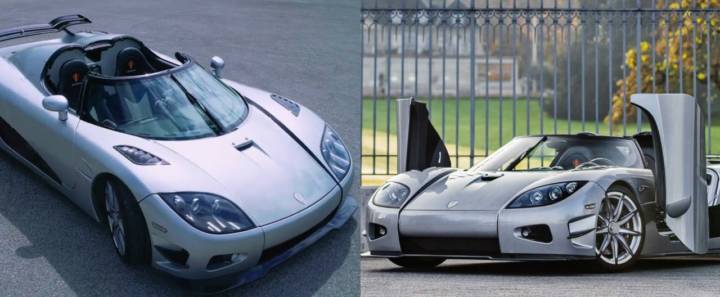 The $4.8 million Trevita is a limited edition car and is widely famous for its carbon weave, coated real diamonds, comfort and quality. Its exterior is almost like a remarkable piece of art. The surface of the car shines like tiny diamonds are infused in the carbon fibre which works when sunlight falls on it.
These cars are designed with double carbon rear wing, an anti-braking system, tire-monitoring system, and Inconel exhaust system. Trevita has a 4.8litres V8 engine that can catch up to a speed of 410+km/h.
The company has only manufactured two Koenigsegg CCXR Trevita. And this is not a decision made by choice but they couldn't manage to produce more than two. The original plan was to build at least three of these cars. However, the company faced difficulty in producing the white carbon fibre so they had to limit their production.
Also Read: A Luxury Car Was Imported For KP Minister Shaukat Ali Yousafzai And What Happened To The Austerity Drive?
Divo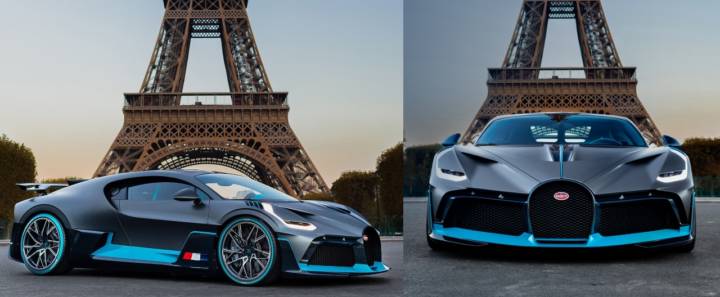 Bugatti has always manufactured cars that represent a perfect balance between straight-line dynamics, high-performance, and luxurious comfort. And so its modern-day most expensive and stunning supercar Divo carries the same legacy. In 2018, Bugatti presented Divo in Monterey, California. It was during the week of car events that were held in Pebble Beach.
The sports car is named after Albert Divo, the French racer and two-time Targa Florio winner. He won many races of his career in the Type 35 Bugatti. Now, it seems Bugatti will take his name into the future. This supercar is much more focused on driving dynamics than the hyper grand tourer, Bugatti Chiron. Moreover, it weighs 34kg less while 90kg downforce is generated through its aerodynamics.
Bugatti manufactured only 40 cars of the model and each car was sold at the price of $5.8 million. So, despite many people wishing to buy the car who also had the money to get it, couldn't. After the supercar was shown to only a small number of Bugatti customers, it was sold out on the first day.
Alike other Bugatti car it carries the Bugatti classic – the horseshoe-shaped front grille, the familiar fin, the famed Bugatti signature line on the side of the vehicle.
Maybach Exelero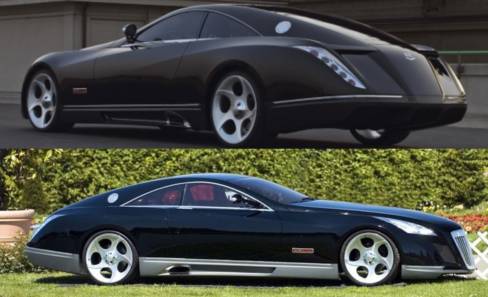 Maybach-Motorenbau, the company that is today a part of Mercedes-Benz, manufactured this 2-door coupe. This car has everything that would lure a customer into buying it. From its exterior to interior everything is jaw-droppingly classic. The high-performance sports car is powered by a twin-turbo 5.9litres, 5908cc V12 engine. It has an anti-lock braking system, with a top speed of 218mph. Maybach Exelero's wheels are made of alloys bearing a diameter of 23 inches. The car accommodates 4 people. The gorgeous, neoprene, glossy black carbon fibre and aluminium accents and spotting dark and red leathers would not let you take your eyes off the car.
It holds the second spot in the list of the most expensive cars in the world because it costs $8 million, $2.2 million more than Bugatti Divo. Among the purchasers of Maybach Exelero names rapper Birdman. The luxury car was even featured in one of Jay-Z's music videos.
Sweptail

If the competition is of manufacturing the most expensive car that ever existed on the planet, Rolls Royce undoubtedly remains the winner in 2019 too. However, this car is not available in the market to buy anymore as it was custom-designed for a yacht specialist who ordered a car from Rolls Royce Motors that would look like a yacht.
The car was built in the United Kingdom and it is told that the company took 4 years to get this car ready. Rolls Royce is better known as the company of exclusive cars which are always pricey. But this one was the most expensive one ever since it was built on order with a stunning handcrafted interior made with wood and Dark Spice leather.
Read Also: 11 Pakistani Politicians And Their Sick & Slick Rides That Are Worth Millions Of Rupees!
Rolls Royce Sweptail was first presented in the Concorso d'Eleganza Villa d'Este event that took place in 2017. It certainly swept all its competitors off the chart and booked the top spot in the list of the most expensive cars in the world.
This car drives in with the most vintage feels reminding somewhat of a royal carriage. The cost of this car is $13 million but the luxurious look makes it seem worth every penny.
You might not buy any of these cars at all because the price is so much more than what you have in the bank. However, if you ever get rich enough, you'll know what to buy with your money.