Media is supposed to keep us aware of what is happening around the world, especially if it has to do with our nation and its people. Here are a few of the stories related to Pakistan that mainstream media totally neglected to cover. Instead of focusing on important things, our media keeps focusing on irrelevant things! While they insist on dragging and covering Reham/Imran divorce, Chaudhry Nisar's fight, here's what actually happened in Pakistan…
1. Pakistani Artist Animates Times Square ( New York)
Times Square in New York displayed the creative art work of Shahzia Sikander, an artist of Pakistani descent who lives and works in USA. Her art involves space, memory and a beauty that transcends studios and galleries .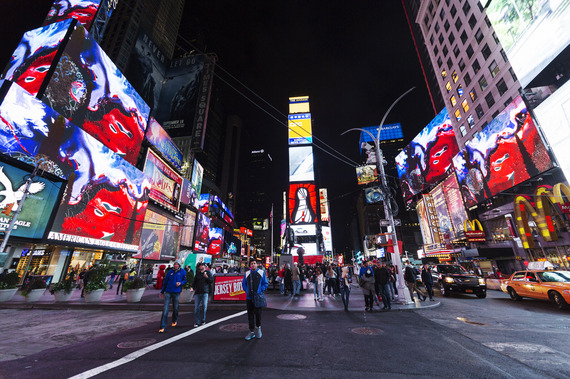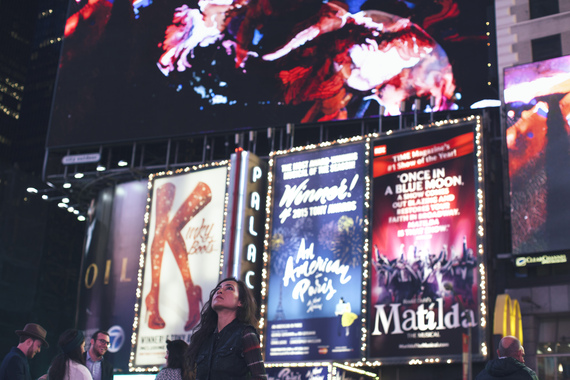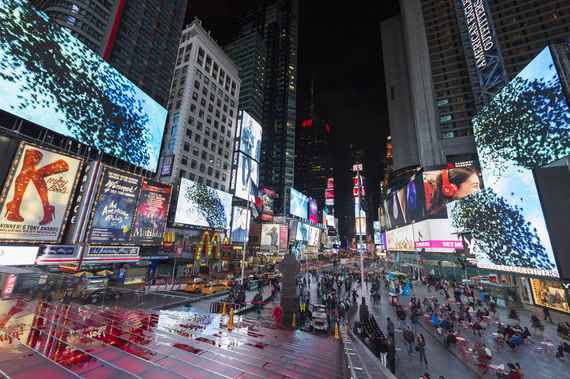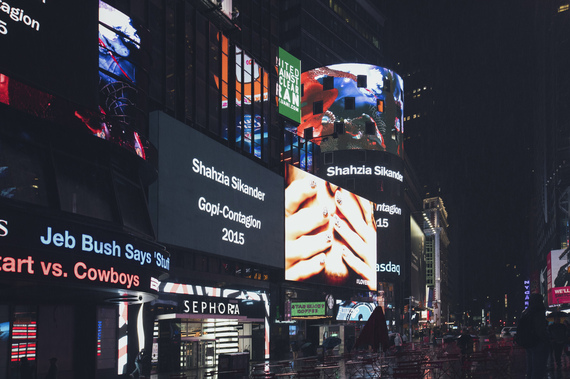 ( Image credit: Ka-Man Tse and JH)
 2. Pakistan Rugby Union Won World Rugby Award For Character
Pakistan's rugby community came together in a show of solidarity on 1 February, 2015 when their domestic championship match took place in Peshawar between Khyber Pakhtunkwa (KPK) and the Federal Administrated Tribal Agency (FATA). Just two months after the APS Attack that killed hundreds of children, the match was secondary to the message the teams, match officials and rugby community tried to convey that day.
Pakistan Rugby Union wins the 'World Rugby Character Award' at the prestigious World Rugby Awards
3.  A Common Pakistani Raised His Voice

 In Washington

During his speech at the US Institute of Peace, Sharif was interrupted by a protester who fearlessly voiced his opinion and called the Prime Minister ' a friend of Bin Laden'.
4. Japanese Music Teacher Praises Pakistan Even After Facing A Horrific Accident
Masaki Okamoto, faced a terrible accident in Lahore due to no regulation of public transport, yet he still praises Pakistan and its people. "I found Pakistani people kind and warm. They are some of the best friends you can have on earth, in my opinion. It saddens me that the general image of Pakistan isn't very good in many places, especially in developed countries"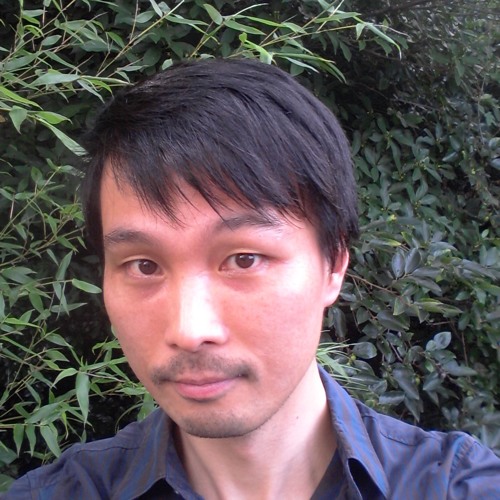 5.  Yasir Shah Was Ranked Second Best Bowler In The World
 Pakistani fast bowler Yasir Shah; was crowned the second best bowler in the world by ICC, after featuring in only 11 test matches …

Our media seriously needs to get its priorities straight. It is depriving us of actual news, instead feeding our brains with absolute nuisance.