As a guy I found it difficult to fathom the fact that I too need to groom myself. I like many other men, probably even you grew up with this macho fantasy in my head, that we men are supposed to be rugged and rough looking. Bushy beards and viking like structure to their face and hair. However, this is okay but a little care goes a long way and its about time men understood that. Being called feminine for taking care of your skin and hair are the things of the past. We are in the 21st century and its sad but we men need some growing up to do.
If you are reading this article this means that you have done that growing up. You are at the right place if you were looking for grooming tips. Following are my top 5 grooming tips for men.
1. Invest in shoes

This is the first thing men lack, we wear one sneaker with everything. This is a big no no, we should learn a little from the women in our lives. As they believe that one shoe does not go with everything, we should too. Furthermore, you should not wear colorful joggers below your jeans or wear joggers at all anymore. In other words you should ditch those wonky looking old school joggers.
Your footwear arsenal needs some essentials. I will list down all the shoes you should have in your shoe rack
Brown Chelsea Boots.
Black Converse All-Stars. (Highs)
A black Oxford shoe.
A white sneaker.
A black sneaker.
Running shoes for working out.
These six type of shoes are the backbone of your shoe game. In conclusion, if you have all six of these you can mix and match and wear them with anything. Converse are good for jeans and sweatpants. The Chelsea Boots are amazing for jeans. The oxfords are a staple for sharp wear. A white sneaker will give you choice with color T-Shirts, similar to the black sneaker. Finally, the running shoe is the one you will use in the gym, which is my next point.
2. Start Working out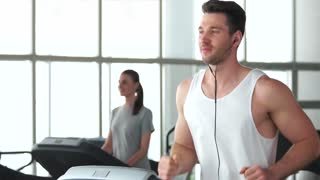 It is not easy gathering the motivation to go to a sweaty environment just to lift up iron in several different ways. Regardless of how pointless you think it may be, it is quite necessary for you to look sharp and presentable. As much as you wanted me to not put this on my list, it is here though so you need to understand what I am about to tell you.
Moving forward, it is important for you to workout because of several different reasons. One of them being that you would just look good in any type of clothing, whether western or eastern.
First reason that comes to my head is that you will have a new found confidence. This is going to allow you to stand tall and proud and feel good about yourself. There for making you seem more attractive and approachable. Furthermore you will also emit good vibes, which is always a positive point.
second reason is that you will start getting your routine and life in order. It may seem that working out wont have any other effect other than making you sore. In fact, working out allows you to perform better academically and professionally. It freshens up the mind and body both.
You don't have to dedicate your life to working out, just 30-45 minutes 4 to 5 days a week and your golden. Nowadays there are so many tools you can use; YouTube has tons of videos explaining exercises and beginner routines. You dont even need to go to the gym just get a few weights and start getting after it at home.
3. Skincare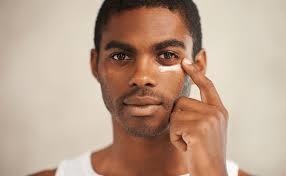 Skincare – The evil that men don't touch because they are too macho. For me going to the gym and skincare goes hand-in-hand. When you are in the gym you are taking care of your body, but the sweat and the iron is ruining your skin. That is where spending just 5 minutes everyday on your skin comes in. You don't need to research about much to begin with, I will provide you with 3 types of skincare products you should use.
Number one thing is a face wash. You can use any dermatology brand, they will all do the trick. You have to identify what skin type you are. Whether you have dry, oily or mix skin and according to that you can choose a face wash. Use that face wash every morning and after coming back from work or college. Remember to moisturize your face afterwards if you use an exfoliating face wash.
Second product is a sunscreen. People don't know the benefit of a good sunscreen, using a low SPF of about 35 is good for everyday use. Make sure the sunscreen is moisturizing.
Third and the last product is a good aftershave. For the guys who have beards stick to the first two products but for guys who like a clean look invest in a good aftershave. It stops the ugly cuts from showing and doesn't let your light stubble that remains after a clean shave to be poky and rugged looking.
Using cologne and body spray on top of all this is a home run and will get you all the scores you need.
4. Stop wearing the same SHIRT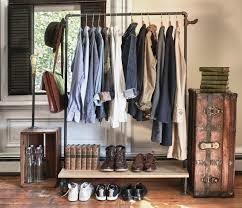 This is something I have been guilty of and I am sure you have been too. There is an easy way of fixing this, you just have to try on everything when you go shopping. The clothes that fit you the best, you will wear the most. Here is a quick list to what you will need to revamp your closet for the better.
Dark wash skinny jeans and black skinny jeans
3 T-shirts – White, Black and maroon
3 Shirts – plain white, A blue and black flannel and a Plain Navy shirt
2 shorts – Plain grey and blue
This is all you need to look fresh and feel like a million bucks. I have selected these because no matter what event you are going to or who you are, this would look good on anybody.
5. Get your hair in order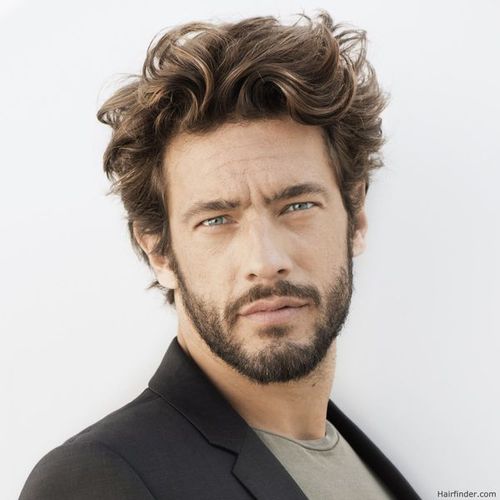 I put hair in the last because I think hair is something guys have down and even if they didn't it doesn't matter nowadays. Messy hair from the 80's are back and they never looked so good. BUT BUT BUT… This doesn't mean that you don't put effort into it. Believe it or not even with messy hair you have to put in time taking care of it.
First order of business for you is to get a shampoo that compliments your hair and dont shampoo every day. Shampoo three times a week and use conditioner each time you shampoo. After that get a hair wax so that your hair doesn't look like Ross Geller's.
In conclusion, if you do all this with 8 hours of sleep you will be confident, smell great, look great and feel absolutely like Chris Hemsworth. Always remember STAY PRETTY.
Read Also: Tips to Make Yourself More Attractive To Women