Undoubtedly, Bilawal Bhutto Zardari's jalsa of 18th October was a massive one. More praiseworthy is the fact that he came out loud and clear regardless of his high pitched voice and talked about the real issues. Bilawal took a courageous stance against terrorists and extremists who have destroyed the social fabric of the country.
He spoke about the establishment's tactics to remain relevant in the politics and trying to bring the so-called change through their pawns. Bilawal Bhutto vowed to continue the PPP's policy of reconciliation, parliamentary supremacy and ballot as the real means of change in the country.
But, what Bilawal needs to realize is the changing social and demographic facts of the country. People are more socially and politically aware than before. They are more likely now to scrutinize the agenda, the plan, the approach, and the capacity of the leader and the party before they vote for him.
It is necessary for Bilawal Bhutto to have all of these fundamental things if he intends to be the people's man. However, there are few things he needs to get rid of if he ever wants to be the successful leader and if he doesn't; his political career will be destroyed to bits in no time. Here are the 5 things Bilawal must do in order to keep himself and his party alive.
Check out Asif Zardari's influence in the PPP Politics
This may seem unreal. How can a son ask his father to keep away from the business? It's harsh but true. Asif Zardari has proved to be an expeditious politician who compromised on PPP's principled politics to complete his government tenure of 5 years. He may be a cunningly good politician but he is not the leader.
It's the leader that has provided impetus to the PPP over the years whether it was Zulfiqar Ali Bhutto and Benazir Bhutto later on. Although the corruption allegations may be false, but Asif Zardari is perceived to be a wily and corrupt even by hardcore PPP jiyalas.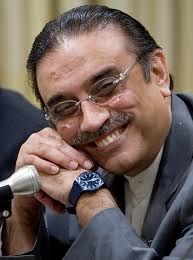 Bilawal should be cautious of consequences of self-destructive slogans like 'Agli bari phir zardari' because people clearly rejected Asif Zardari's politics in last year's elections. Bilawal is losing his prospects in politics by promoting these slogans. Bilawal must realize that the masses need the leader who has guts to tell them hard truths and invigorate them to face the hardships; he must talk about his achievements and not thrive on popular political slogans because they don't matter now.
And, Asif Zardari is not the one with all these aspects, and his presence will do nothing but ruin Bilawal's prospects in the politics.
Read Also: Comparison Between PM Khan's 'Low Cost' US Visit Versus Nawaz & Zardari
Show that you're much more than the public speaker
Yes! Bilawal must show that his say matters and he is much more than a public speaker earning credibility from the jiyalas for misdeeds of other members. There must be an end to 'drawing room' politics as was promoted by his father. And, it's high time he brings the PPP back to its real source of power, the streets and villages.
People, even those living in the constituencies where PPP win, are weary of poor governance. They are living the miserable life when none of their basic needs are fulfilled. Bilawal Bhutto has to bring an end to era of poor governance and exploitation of pauperized. His party member s may have earned riches by corrupt means but if it's allowed further to prevail, it will end the Bilawal's career.
Bilawal, your public appearance should not be limited to jalsas but it should be on regular basis to hovels and huts of poor people. You may begin it from Sindh and make sure people find you amongst the people most of the times making an example for other party leaders. You can't earn respect from the people until you give them and the best way to do it is by serving and being there. You have got no reason not to do it.
Embody the change by taking pragmatic steps
It was a positive development when Bilawal Bhutto and other leaders like Aitzaz Ahsan and Yousaf Raza Gilani talked about the influx of young leadership and young people for Party cadres. But, it's time when Bilawal Bhutto realizes PPP can't flourish by chanting Bhutto's slogan and they have earned out of it what they could.
Now, they can't anymore. Promises for bringing young leadership at all levels should be fulfilled. Bilawal can begin with changing the Chief Minister of Sindh with the any young vibrant personality. Qaim Ali Shah has emerged as symbol of poor governance in the province and among the party supporters.
He can make a team of young productive people who can move with him to villages and listen to people's queries and implement them there and then. Most importantly, the minister should be hired to perform for the people, not to perform for themselves as has been the norm.
Bilawal Bhutto should be mindful that PPP lost elections in other provinces primarily because of its poor performance in the centre and if they don't perform in the Sindh the fate of PPP is not hard to imagine. So, the days of chanting slogans are long gone and the good governance is the only lifeline available to Bilawal Bhutto.
Change the leadership in the Punjab
PPP has fallen in Punjab primarily of two reasons, firstly of poor governance, and secondly of poor leadership serving for their own interests. Bilawal Bhutto's presence is Punjab is as important as it is in Sindh for PPP can't be a federal party if it's non-existent in Punjab. Manzoor Wattoo is an incompetent leader who even doesn't have roots of the PPP. By keeping him as Party resident, you can only wait for party's demise.
Appoint Aitzaz Ahsan the party leader in Punjab, the man is an intellectual who understand the political dynamics of Punjab. he has the backing of youth and can invigorate abandoned political support base of PPP in Punjab. Moreover, your presence in Punjab is imperative.
Doing the grand jalsa in Lahore by forcing people to come out their homes won't do much good unless you mobilize the masses at ground level. But, for that you need to come out of cozy-couches of Bilawal House and head to hovels of poorer lot in the Punjab.
Do the things your critics never expected you to do
The best way to shush your opponents is to do the things they never expected you to do. Bilawal Bhutto, you should declare your assets and properties you own and you can bring those assets, few of them as rest will be kept by your father abroad for hard times, back in Paksitan. We see, your opponents only talk about this thing against you.
Once you do this, you will earn the credibility you hadn't imagined and people will find it easy to relate to you and your politics.
Bilawal Bhutto, you're eloquent, intrepid and more courageous than any other leader as you have guts to talk about the real issues haunting the country. But, now you have to act and act for the people. It's when PPP has played popular politics it has earned the most. It's time for you to do what your grandfather did.