On the eve of Valentine's Day, about 40 students of a women's college in India pledged to desist from "love marriage." They also pledged against giving or receiving dowry during the marriage.
The oath was administered by teachers at the Mahila Kala Vanijya Mahavidyalaya in Chandur Railway town during a National Service Scheme (NSS) camp. Some 100 students attended the camp.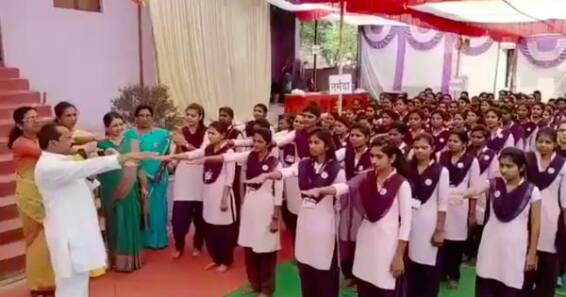 The college is run by an educational organization founded by a late Congress leader and former state Education Minister. It offers undergraduate and postgraduate courses in arts and commerce.
The oath administered to the students was, "I take the oath that I have complete faith in my parents. So, considering the incidents happening around, I will not get entangled in love and will not do love marriage. Also, I wouldn't marry anyone demanding dowry. If my parents marry me off by giving dowry due to some social compulsions, as a future mother, I will not take dowry from the parents of my would-be daughter-in-law and will not give dowry for my daughter's marriage. I am taking this oath for a strong and healthy India."
40 of the 100 students participating in a camp took the oath
"The idea of administering such an oath came to my mind during a discussion with women at the camp on 'Challenges before youths'. It led to the subject of crimes against women. We have witnessed several such crimes…The abiding question is why is this happening? Can we not do something to end it?" said Pradeep Dande, a professor of Political Science at the college.
"During the discussion, I asked the girls why they get tempted towards love marriage? Why do girls run away? Have they lost faith in their parents? The idea of oath struck me during the discussion."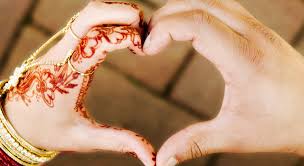 Asked if taking the oath was compulsory, Dande said, "No. It was optional. We had no intention to impose it on them. So the girls who agreed took the oath while others stayed out."
According to the principal of the college, Rajendra Havre, about 40 out of the 100 girls participating in the camp took the oath.
Meanwhile, in Pakistan, the situation is also very similar. A Faisalabad University had announced to celebrate 'Sisters' Day' on February 14. Strange right! Meanwhile, have you seen the video of a naatkhwan titled Main Bhi Shadi Karun Ga. He dropped it just a few days before Valentine's Day.
Story Courtesy : Indian Express
What do you think of this story? Let us know in the comments section below.